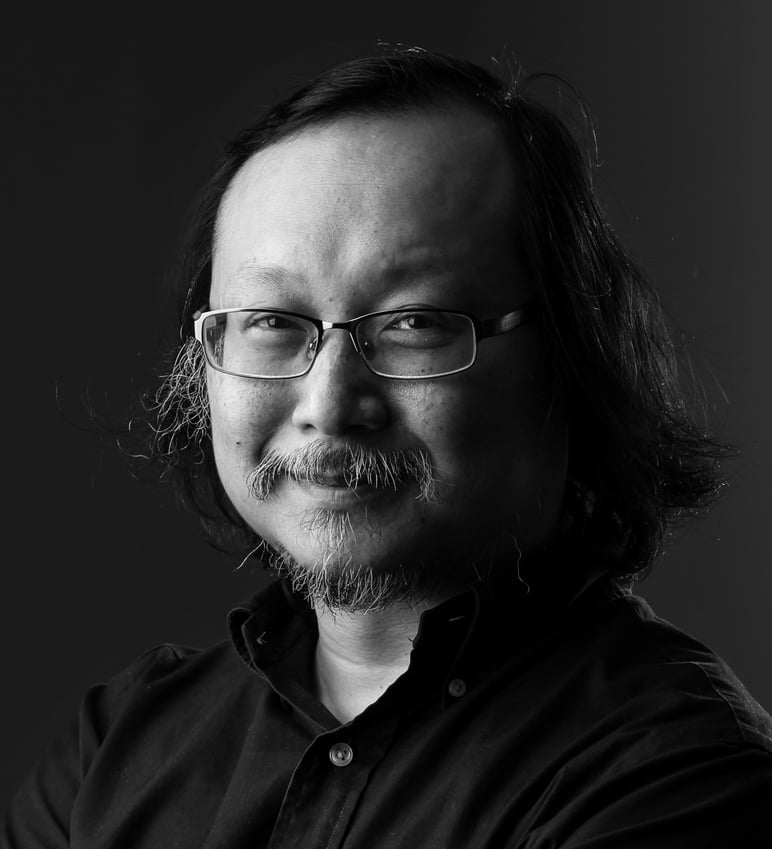 How China's greatest journalist helped shape its destiny
Liang Qichao may also help us understand the historical context of modern Chinese journalism, as it is being put on trial in Hong Kong today
"The press can contain, reject, produce, and destroy everything"
Liang Qichao, Chinese journalist and reformist intellectual
Liang Sicheng, son of Liang Qichao, has been called "the father of modern Chinese architecture". He also risked his life and career, ultimately failing, to protect the heritage buildings and traditional structures of Old Beijing from destruction by the Maoists. But before him, as one of the most important Chinese intellectuals at the start of the 20th century, his father may legitimately be called "the father of modern Chinese journalism". Without the father's ideological rejection of Confucianism, his son's fate might have been very different.
As the Chinese Communist Party celebrates the 100th anniversary of its founding, it's worth remembering that China's rise has been so extraordinary and complex that no single narrative, however authoritative or authoritarian, can possibly account for it. But the grandeur and tragedy of father and son, the Liangs are as good a place to start as we try to understand the complexities and contradictions of contemporary China.
And, at a time when journalism itself is on trial in Hong Kong, it's worth remembering the larger historical background from which this singular profession, at once so debased and exalted, emerged.
President Xi Jinping has popularised "the China dream" from the nation's recent rise. But that dream began as a nightmare more than a century ago when Liang Snr first coined the phrase "sick man of Asia" who was then being awakened, he claimed, from "a 4,000-year-old dream". Liang Snr was the first of a long line of reformists and intellectuals who called for jettisoning old Confucian ideas and tradition for a new, even violent, modernity to "save China". Their demand would end with Mao Zedong's call against "the Four Olds" during the Cultural Revolution.
As the "sick man" phrase indicates, though trained for a career to be a Confucian scholar-official, Liang was a master of the pithy turn of phrase, a born editor and op-ed writer who helped invent modern vernacular Chinese journalism from the last years of the Qin dynasty onwards. He was, in today's lingo, the greatest of the Chinese influencers, the most important of the KOLs (key opinion leaders).
From his long exile in Japan and numerous periodicals such as his best-known New Citizen, he would invent modern Chinese terms such as "national consciousness", "citizens" (guomin) and "lost/dead country", terms we still use today. For example, the controversial national education plan that marked the first political crisis of the Leung Chun-ying government in 2012 in Hong Kong was called "guomin education".
As a journalist, Liang was brilliant at coming up with such phrases, which were always much more elegant and pithier than the subsequent officious bureaucratese of the communists.
From Japan, his electrifying essays and editorials politicised and educated a whole generation of young patriots, among them Communist Party founders Chen Duxiu and Mao, and paved the way for the May Fourth Movement. Tragically, his greatest influence was also his most destructive. Indeed, he even coined the term, "destructive-ism" (pohuai zhuyi). As he wrote, to create "new citizens" with "national consciousness" to save China, they must "overturn things from their foundations and create a new world … There can be no construction without destroying what has already been built".
He wanted the wholesale destruction of Confucian tradition, in which he himself was educated and which he would embrace again in old age. Mao and the Red Guards would put into practice what he preached. There was rarely a more powerful or destructive journalism as practised or invented by Liang. As I quoted him at the start of this article: "The press can contain, reject, produce, and destroy everything."
The West may attach unconditional commitment to free press and free speech, though they may not always practise what they preach, Easterners, especially Chinese, have a much more nuanced and ambiguous attitude towards such principles, and rightly so.
It is perhaps all the more ironic that Chinese communism, having trashed Confucianism from its inception, now wants to resurrect it as a state ideology. Liang's son would suffer from his destructive legacy. Trained at the University of Pennsylvania, Liang Jnr practised as a pre-eminent modern architect in China but wrote as the nation's foremost historian of its architectural tradition. If modernism is understood as the violent rejection of customs and tradition, then Liang Snr was the modernist while Liang Jnr was the postmodernist.
As a top official in charge of urban planning in 1950s communist China, the son tried to save the structural heritage of Old Beijing with an elaborate urban plan. Not only was it rejected, it would trigger his cycle of (self-) criticism and persecution until his rehabilitation after the Cultural Revolution. The logic of his father's destructive-ism played out in his tragic career.
The press was a dangerous beast, a double-edged sword, as Liang Snr eventually came to realise.