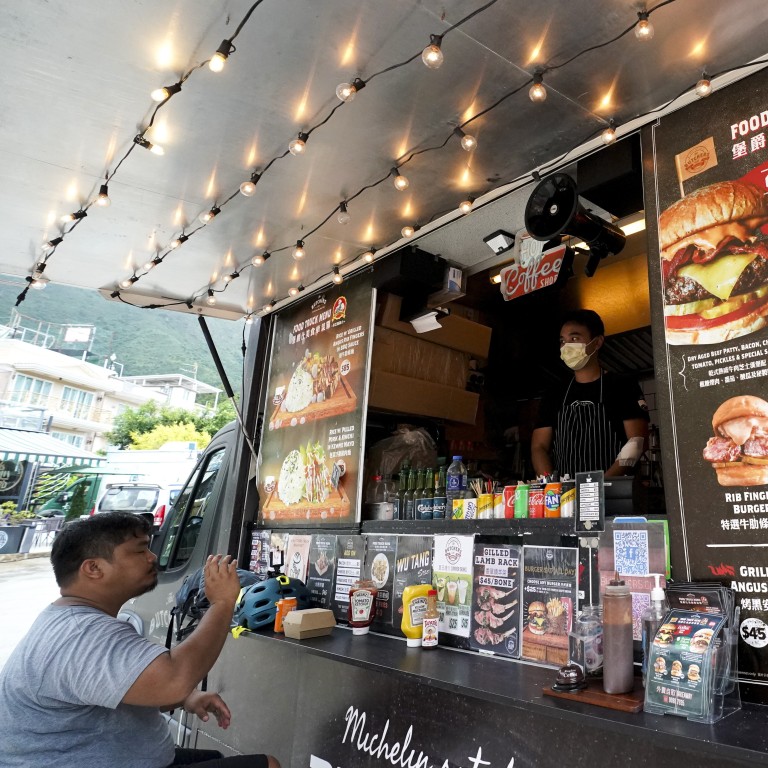 Opinion
Editorial
by SCMP Editorial
Editorial
by SCMP Editorial
To save Hong Kong food trucks, rethink the strategy
The scheme, first introduced in 2017, has been troubled from the start because of excessive red tape; to survive, something has to change
Having suffered one of the most devastating economic downturns that has lasted for almost a year and a half, local restaurants are seeing some light at the end of the tunnel. The relaxation of seating capacity and other arrangements in the wake of the Covid-19 pandemic, though, may be of little comfort to the many who are still struggling.
Nonetheless, it gives caterers a glimmer of hope for a long-awaited restart. Unfortunately, that is not the case for food truck operators.
If the recent remarks by the commerce chief are any guide, their demise is seemingly a foregone conclusion.
The warning came when Edward Yau Tang-wah made clear that food trucks as a tourism facility have limited room for development.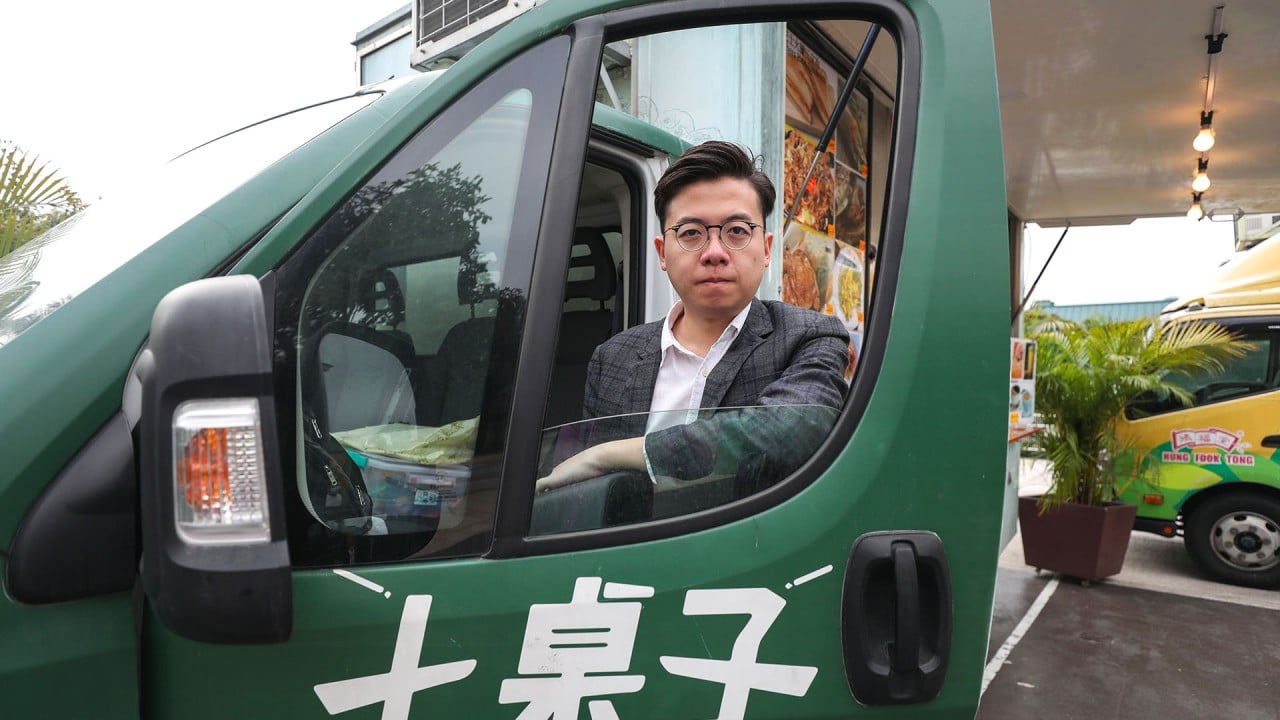 03:05
Hong Kong food trucks demand policy changes to save their businesses
Hong Kong food trucks demand policy changes to save their businesses
"The Tourism Commission is critically reviewing the data and the effectiveness of the scheme so as to determine its way forward, and does not rule out the possibility of bringing the scheme to an end eventually," the secretary for commerce and economic development said.
It would not be surprising if the food trucks are taken off the streets when the scheme expires early next year. Introduced in 2017 by former finance chief John Tsang Chun-wah, the initiative has suffered a bumpy ride.
At the peak of the third wave of the Covid-19 outbreak last summer, only three of the 12 licensed trucks were in business – for 18 days a month in total, taking in a monthly gross revenue of just HK$35,000.
As of late May, only five vehicles were still operating. Even though earnings in the past five months crept up to HK$2.67 million, it was still substantially short of the HK$10.27 million made in 2019, when the business was further hit by the social unrest that gripped the city.
Yau conceded that the food trucks were constrained by a raft of operational difficulties, such as being stationed in designated locations away from nearby catering outlets. Competition within the food industry was also keen and the business was significantly affected by the weather, he added.
That raises questions as to why the scheme was not launched with less red tape in the first place. If officials and operators believe the scheme still has hope, a serious rethink is needed.