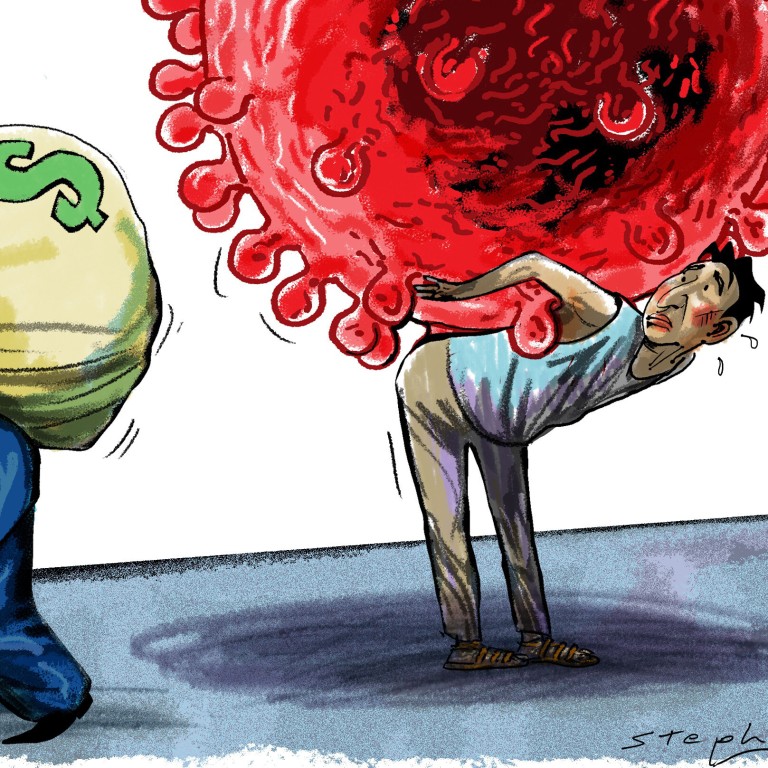 Is the pandemic 'over' in your country? In the rest of the world, it isn't
The early days of the pandemic were dominated by a chorus of 'we are all in this together', but that ended when successful vaccines were approved
As uneven roll-outs continue, we now stand at an important crossroads. Do we continue to prioritise stock markets over food banks, and passports over humanity?
With the (highly uneven) roll-out of
Covid-19 vaccines
around the world, many, at least in those few countries with an adequate vaccine supply, have already begun rejoicing that the pandemic is over. They have "moved on" and are, for better or worse, returning to their "normal" ways of life.
At the same time, other countries are experiencing new peaks, there are new worrisome
variants
being identified, and thousands continue to die while hundreds of thousands continue to be infected every single day. The inequalities are striking.
From the outset, it is important to distinguish the question of whether the virus has been brought under control from the question of whether we should be celebrating the end of the pandemic. The SARS-CoV-2 virus is a contagious, highly infectious agent responsible for case counts and death tolls. It is a medical and scientific issue.
The Covid-19
pandemic
, however, is a socially determined classification for just what level of disease will be deemed acceptable, and what social measures will be taken to prevent the spread of a virus. It is a social, cultural, economic and political issue. If that distinction wasn't clear before, the roll-out of vaccines has certainly made it so.
The first question – whether the virus is being brought under control by the arrival of vaccines – depends entirely on where you are and who you are.
The pre-vaccine days of the pandemic were dominated by a global chorus of "we are all in this together", a chant that quickly ended as soon as the first successful vaccines were approved and it was realised that decisions had to be made about who would be prioritised for first doses.
The answer, one unsurprising to any student of society, was obvious –
wealthy countries hoarded vaccines
, the wealthy in poor countries cheated to get vaccines, and the promises of "we" were quickly replaced by the all-too-familiar "first me, then you" actions.
The pandemic question has brought similar responses. Enormous bailouts have been administered around the world, although, in most countries, the lion's share has gone to corporations and billionaires while a relative pittance has been used to directly benefit the essential workers who have kept our world afloat.
The
world's billionaires
increased their collective wealth by more than US$1 trillion during the pandemic, while extreme poverty increased for the first time in more than a decade. It all begs the question of who has really been bailing out whom?
Despite their differences, the answer to both the virus and the pandemic questions is the same – to recognise that we are a global community, all living on a shared planet, and doing so with other species.
The rapid spread of the virus around the world, to the global elite and the impoverished disadvantaged, to urban and rural populations, to
presidents
and street workers, clearly demonstrated just how very interconnected we all are as human beings.
A virus first detected in Wuhan has proven more than effective in infecting political leaders in Mexico, workers in Auckland, and children in Mumbai all the same. The only way to truly control the SARS-CoV-2 virus is to ensure the health and safety, most notably through providing sufficient vaccines, of all peoples.
The pandemic has also highlighted our global interconnectedness. When the Serum Institute of India, the
world's largest producer of vaccines
, experiences a fire, worker shortages or political pressure, it impacts cocoa farmers in Bolivia, assembly line workers in Kenya, and politicians back in New Delhi.
When global lockdowns occur, hotels in Shanghai, Seoul and Paris all feel the effects. And when
economic recoveries
happen in China, Germany and the United States, economies around the world are all impacted. The only way to truly control the Covid-19 pandemic is to ensure the recovery of societies, and economies, of all peoples.
We are a long way from having sufficient vaccines to inoculate every person on the planet, and even further from getting those vaccines to those peoples. The impacts of the pandemic, including
lost years of education
, mounting debts, and untold psychological traumas, will take even longer to remedy.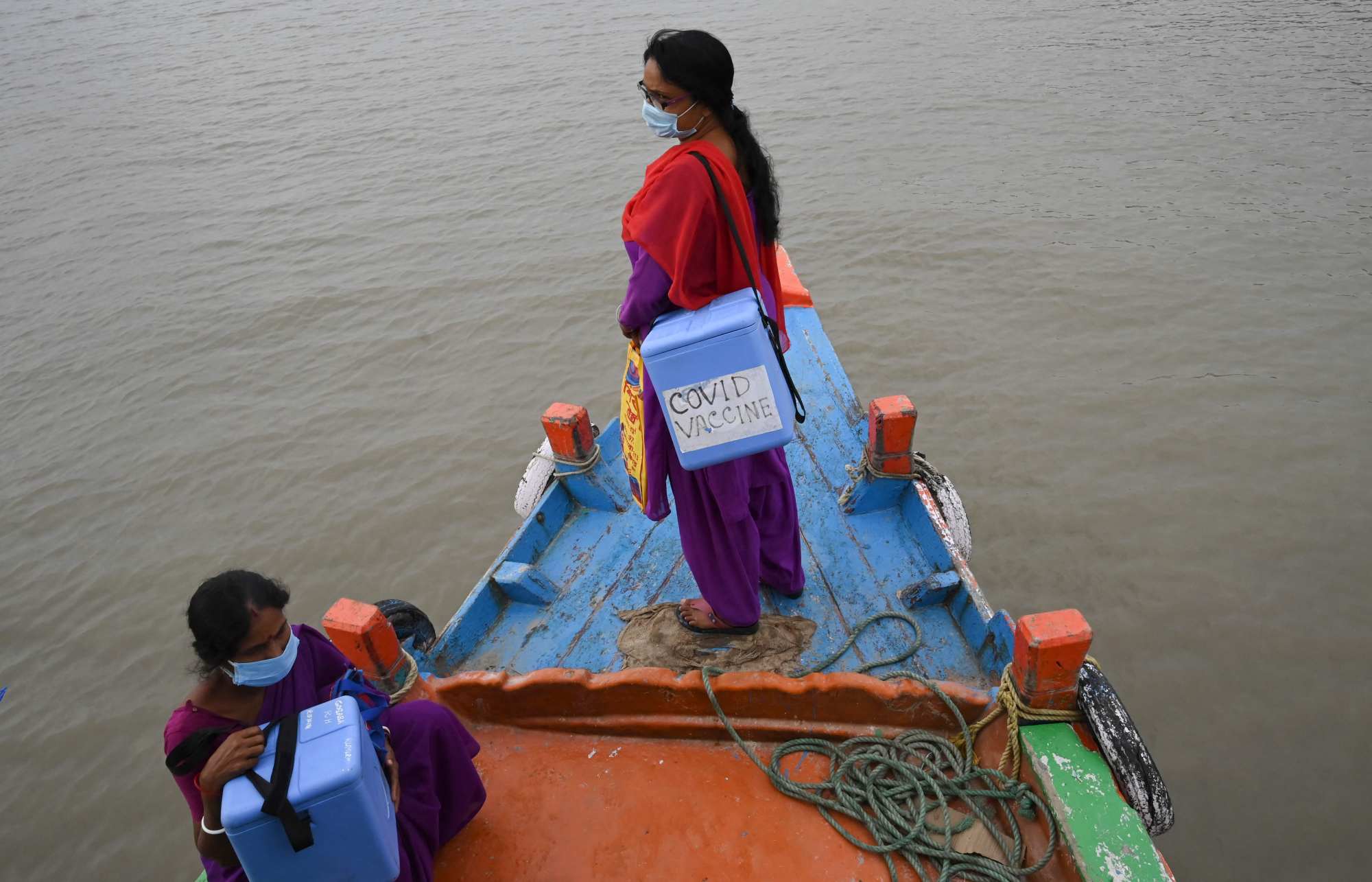 While figuring out how to control the virus was a necessary triage priority, the real battle is only just beginning as we figure out how to (re)build our societies, and to do so in hopefully more just, equitable and sustainable ways.
As vaccine roll-outs continue around the world, we now stand at an important crossroads. Do we, as we have, continue to worry only about the global jet-set elite, prioritise stock markets over food banks, and value passports over our shared humanity?
Or do we return to our now seemingly long-lost commitment to all be in this together and recognise ourselves as fellow members of the same species, value essential workers the same as hedge fund managers, and unite to defeat a common biological foe?
Medical doctors and scientists have done an unprecedented job of helping us to prevent the virus. It is now up to us, as fellow human beings, to truly cure our world. Vaccines can help prevent viruses, but only people can help cure societies.
Dr. J. Michael Ryan is an assistant professor of sociology at Nazarbayev University (Kazakhstan). He is the editor of "COVID-19: Global pandemic, societal responses, ideological solutions", and "COVID-19: Social consequences and cultural responses"