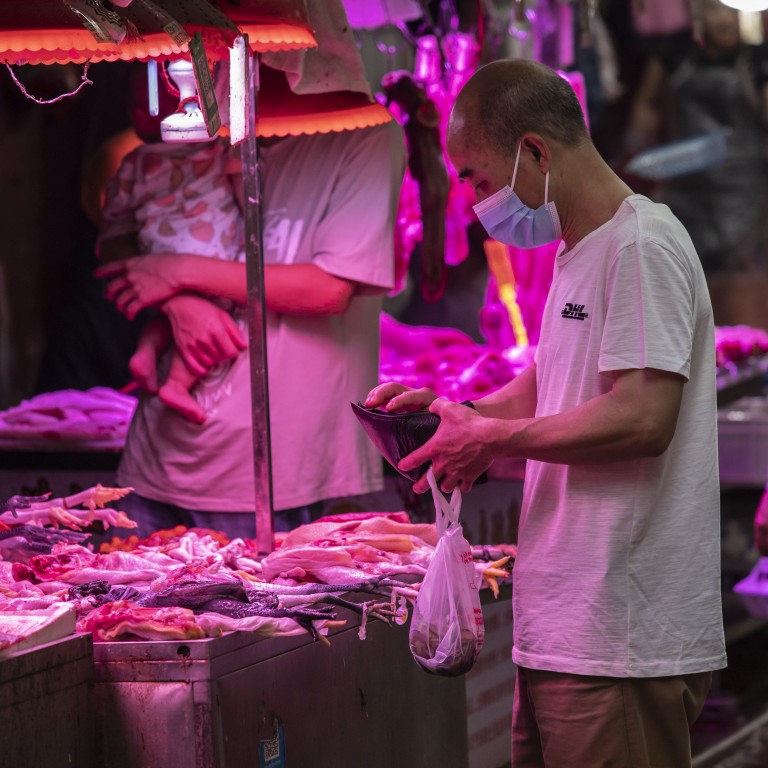 Opinion
Saloni Shah and Isaac Emery
Saloni Shah and Isaac Emery
How lab-grown meat can help fix China's pork crisis and food security
Embracing cultivated meat could help China bolster its domestic industry and produce more resilient, environmentally sustainable pork
A fully developed cultivated pork industry would mean less volatile prices, require less land use and produce far less greenhouse gas emissions
Cultivated or lab-grown pork is real pork. It has the same nutritional value and, ideally, the same texture and appearance as conventional pork. This might sound like science fiction, but it is a new way to produce meat that is less vulnerable to contamination. Produced in a sterile laboratory environment, cultivated pork has an inherent advantage over traditional pork facilities with large pig herds in confined settings that are more susceptible to disease outbreaks.
While promising, cultivated meat is still an early-stage technology. Production without large economies of scale would prevent cultivated pork from ever competing with regular pork on price. Private capital aimed at cultivated meat's technological hurdles would usher these products to market and realise benefits to the climate sooner.
To put the current Chinese pork system in perspective, the carbon footprint of slaughtering hundreds of millions of pigs a year – the largest pig herd in the world by far – is equivalent to about a third of the global aviation industry's emissions from 2018. Any improvement in or shift away from traditional pork production would improve the resilience of the pork sector and reduce greenhouse gas emissions from meat production globally.
This is equivalent to reducing the total emissions of the Chinese pork industry by as much as 8 per cent, or eliminating up to all of the carbon dioxide emitted by Chile in 2019.
By leading the way on investment and innovation, Chinese entrepreneurs and investors can accelerate the technological development of cultivated meat and secure a more stable pork supply.
Saloni Shah is a food and agriculture analyst at the Breakthrough Institute, an environmental research centre in Berkeley, California. Follow her on Twitter at @SaloniShah101. Isaac Emery is founder and principal consultant at Informed Sustainability Consulting, and is based in the Greater Seattle area