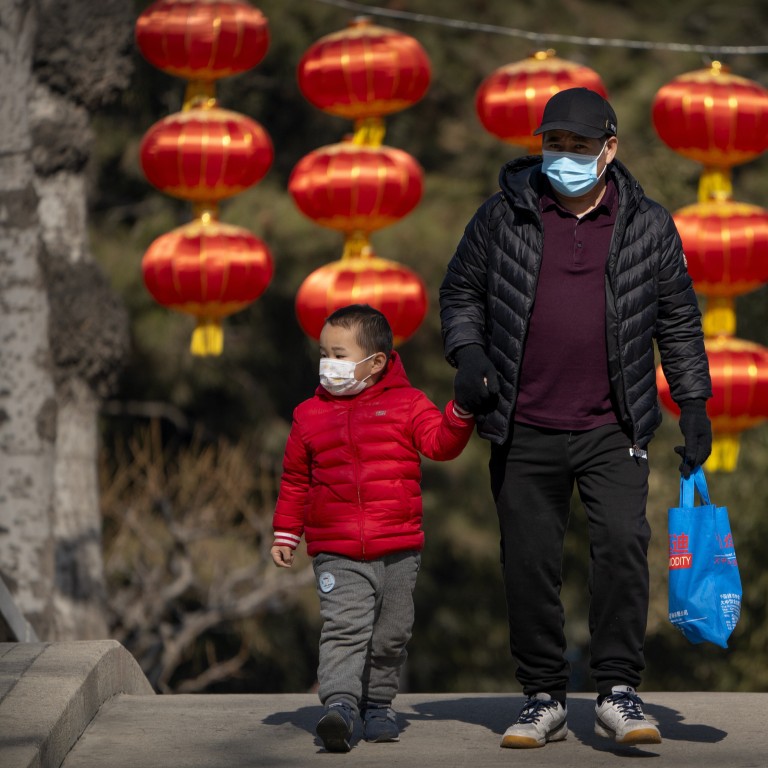 Opinion
Editorial
by SCMP Editorial
Editorial
by SCMP Editorial
Household equality and support for families are needed for stability
An ageing population, falling birth rates and a yawning gender gap are creating a challenge for China's planners. Policies aimed at ensuring genuine equality in the workplace and the home are just as important as raising the retirement age in meeting the challenge
A fast-ageing population, falling birth rate, ballooning levels of divorce and yawning gender gap are a challenge for China's planners. Encouraging couples to get married and have children would seem a significant part of the solution. But among the reasons given by women for seeking to end marriages is having to do an unequal share of the burden of child-rearing, caring for elderly parents and housework. If the nation is to maintain stability and economic vibrancy, in addition to far-reaching policies, there also has to be genuine equality around the home and greater societal support for families.
China's annual number of marriages has long been falling and divorces rising. A total of 18.94 million people tied the knot in 2019, the lowest figure in 12 years. Between 2000 and 2019, divorces increased from 0.96 for every 1,000 marriages to 3.36. A new law took effect at the start of the year mandating a 30-day cooling-off period for couples filing for divorce, the aim being to give time to reconsider.
Divorces have been considered too easy to obtain despite their often far-reaching impact on families. The end of a marriage can be traumatic for children, but also curtails the possibility of more being born. A law that seeks to keep families together and is also mindful of population growth is well-meaning, but does not address the reasons marriages break down. Most divorce applications are filed by women and while spousal abuse is sometimes given as grounds, also often mentioned is how unequal the relationship has become.
Chinese women are better educated than ever before and the priority for many is to put a career before marriage and a family. Juggling all three is difficult in a patriarchal society. Encouraging men to take an equal share of the duties is only part of the solution; there has to be appealing incentives to have babies and adequate support through facilities such as daycare centres.
The National Bureau of Statistics' annual China Beautiful Life survey of 100,000 households reflects increasing dissatisfaction of women with marriage. Almost 20 per cent compared to 7 per cent of men said last year that they were unhappy with their marital circumstances, up from 12 per cent in 2017 and 9 per cent in 2012. Societies' expectations are also shifting, with some people believing that a rewarding life does not necessarily have to have as the end goal marriage and children. That is at odds with the strategy of many governments, Beijing's among them.
An ageing population and falling birth rate means China faces ever-higher pensions and health care costs. Lifting the retirement age goes only a small way to addressing the challenge. Policies aimed at ensuring workplace and household equality and better treatment of women and children are also an important element.