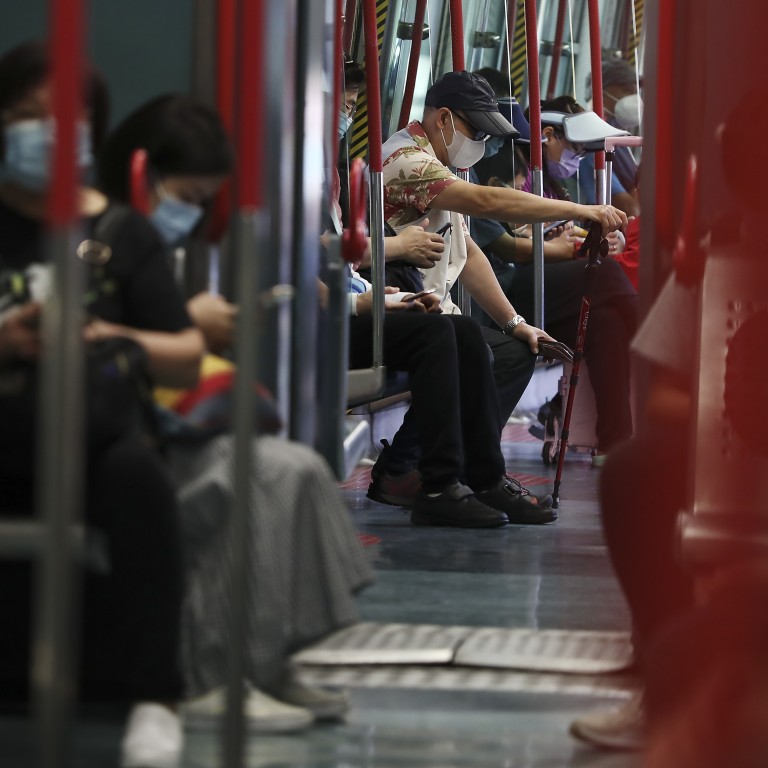 Opinion
Editorial
by SCMP Editorial
Editorial
by SCMP Editorial
Enforcement vital for expanded fare scheme
The extension of the concessionary transport fare to people aged 60 to 64 is welcome in Hong Kong's fast-ageing society. But every effort must be made to guard against abuse and avoid overburdening the public coffers
Fiscal prudence is paramount for a transport fare scheme heavily subsidised by taxpayers. The extension of the HK$2 (25 US cents) concessionary fare from
people aged 65 and above to those aged 60 to 64
in Hong Kong's fast ageing society makes it all the more important. Every effort must be made to guard against abuse and avoid overburdening the public coffers.
The expanded scheme's key feature is the JoyYou card – a personalised Octopus card. From August, eligible citizens can apply in batches for the card for free and use it on the MTR, buses, trams, ferries and minibuses from February 27. The government conceded that it could in the longer term replace the senior citizen cards now used for concessions and other welfare benefits. As the card requires registration of personal information, officials hope it could also be used as identification for other senior citizen concessions provided by the private sector.
The welfare chief believed the subsidies could encourage more people in the targeted age group to commute to work at a lower cost, which hopefully would also help improve the labour participation rate. Be that as it may, the expanded scheme comes at a great cost to taxpayers. It is estimated that the cost may surge from the existing HK$1.3 billion to HK$8.6 billion by 2031. The initiative was rolled out by Chief Executive Carrie Lam Cheng Yuet-ngor as part of a surprise HK$10 billion spending spree in the wake of the social unrest two years ago. But the government's fiscal health has since declined because of a series of Covid-19 relief measures. The long-term financial burden cannot be ignored.
Adding to the concerns are reports of abuses, as the elderly Octopus card used for those aged 65 and above can be easily obtained and passed on to others for use. The decision not to impose the new card on the older age group means the problem will prevail. Officials believe the new design will facilitate inspection and compliance, but it only works when enforcement is taken seriously. The hundreds of cases of abuse found in recent years may not seem much when compared to the millions of trips taken every day. But many more have gone undetected. Enforcement and punishment must be stepped up for stronger deterrence.