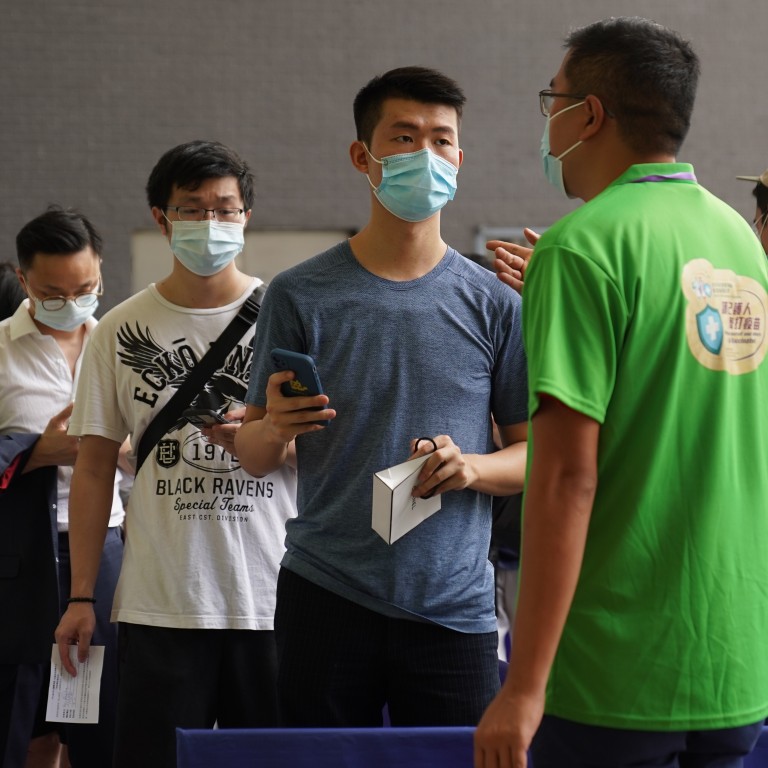 Opinion
Editorial
by SCMP Editorial
Editorial
by SCMP Editorial
Resumption of travel hinges on reaching herd immunity
Even mainland China and Macau are shunning visitors from Hong Kong because of the low take-up rate for Covid-19 vaccines
The ever-evolving
Covid-19 pandemic
poses a quandary to governments wanting to reopen economies to the world. New strains that make the disease more dangerous or virulent require a rethink of strategies. Hong Kong, several times on the verge of a
travel bubble with Singapore and in talks with the mainland and Macau
, should be patient and not get its hopes overly high. Ultimately, it is only when vaccination takes hold and herd immunity has been attained that we should expect freedom to go where we like without quarantining.
Twice the bubble with Singapore has been delayed amid new outbreaks. The emergence of the Delta variant, which can spread more easily than earlier strains, has caused resurgences in countries that had previously got the disease under control. It is the reason for Hong Kong's renewed ban on flights from Britain last week, the barring of passengers from Indonesia on June 25 when the country was also placed on the "extremely high risk" list, and extra caution about imported cases.
Some places, the European Union and United States among them, have determined that they have to learn to live with Covid-19 and have already opened borders to people who are fully vaccinated. But outbreaks in Britain, Portugal and Russia involving the Delta variant mean that several European countries have reimposed bans or tightened rules. Canada this week will waive quarantine requirements for fully vaccinated residents and has hinted there will be a further easing of rules when 75 per cent of the population has been inoculated. But Hong Kong, like mainland China, Macau and Australia, has adopted a "zero tolerance" approach, barring most non-residents and requiring lengthy designated isolation and frequent testing.
But even such standards are not enough for Hong Kong people to be given unfettered access to the mainland and Macau, which have even more stringent controls. Mainland authorities have never specified precisely what is required for an unrestricted border reopening. Macau has been more precise; with the appearance of the first Delta cases in Hong Kong, its health authorities toughened rules for the resumption of travel from no untraceable cases for 28 days to 14 without local infections or community ones linked to imported cases. This is a difficult goal to meet and maintain.
Hong Kong has to continue to negotiate border reopenings. But achieving herd immunity, between 70 and 80 per cent full vaccination, is essential. Although there has recently been a rise in the numbers coming forward to vaccinate – a record 69,900 received jabs last Thursday – the city is still far short of the goal; the figure stands at only 21.2 per cent. Without significant improvement, we cannot hope for travel and business to be as usual.
This article appeared in the South China Morning Post print edition as: Resumption of travel hinges on reaching herd immunity