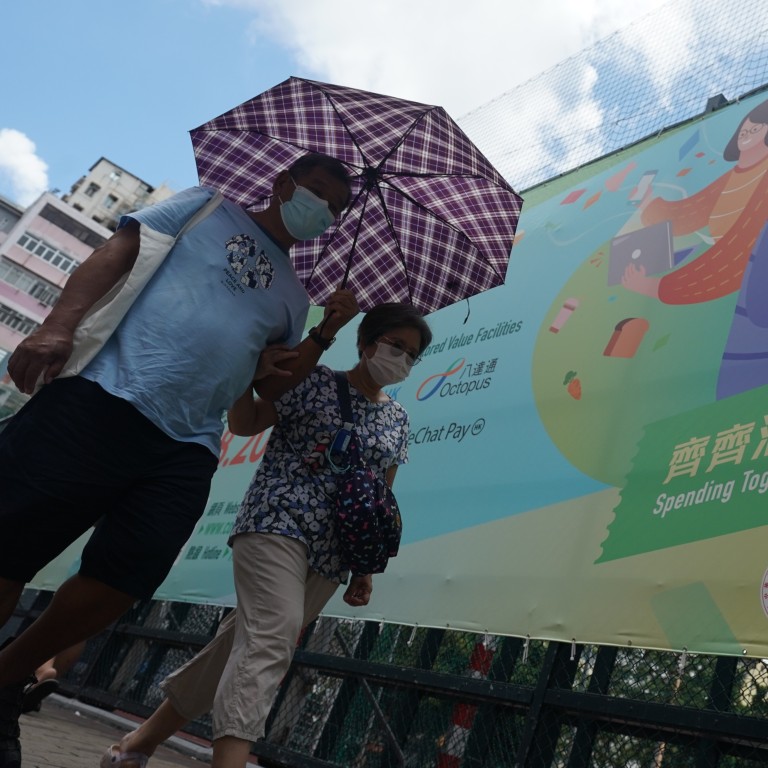 Opinion
Editorial
by SCMP Editorial
Editorial
by SCMP Editorial
Dreams of smart city turn into nightmare
Chaos created by government's e-voucher scheme shows Hong Kong still has a long way to go before it can truly be considered a cashless society
Hongkongers are dragging their feet when it comes to getting vaccinated against Covid-19. But, at the same time, they do not want to lose out when it comes to getting something for free, as reflected in the frenzy to sign up for the government's HK$5,000 electronic spending voucher scheme. The chaos when online applications began on Sunday put the spotlight not just on this city's obsession with money, but also the government's preparedness and its quest for Hong Kong to become a cashless and smart society.
The
unprecedented HK$36 billion giveaway
and the mass vaccination drive are of course different issues. The former is a budgetary measure by the finance chief to help boost consumption and to promote a wider e-payment economy. But the fight against the pandemic would have been different if only people had come forward for the jabs with the same enthusiasm as they have shown for the e-vouchers. While the first 26 hours saw
2.38 million people register
 for the handout, it has taken more than four months for just 1.59 million people, or some 20 per cent of the population, to be fully vaccinated.
The rush is hardly surprising in a city where money comes first. But it was probably aggravated by the two-week online registration period in order to receive the first HK$2,000 on August 1. Even though applications are open until July 17, people apparently could not wait.
Officials have come under fire for cash handout schemes before. The switch to providing spending credits in phases – an initiative to boost electronic payments in the longer term – has further put the government to the test.
The suggestion that tens of thousands of online users having spent hours queuing up via the iAMSmart app – a government one-stop digital platform – only to be told they are ineligible because they do not have a registered account speaks volumes of the inadequacy in publicity. Separately, even if the scheme has prompted more shops to install e-payment devices, it does not help if most people just use Octopus cards rather than other e-wallets as the payment method. It seems that Hong Kong still has a long way to go to becoming a smart and cashless society.
This article appeared in the South China Morning Post print edition as: Dreams of smart city turn into nightmare