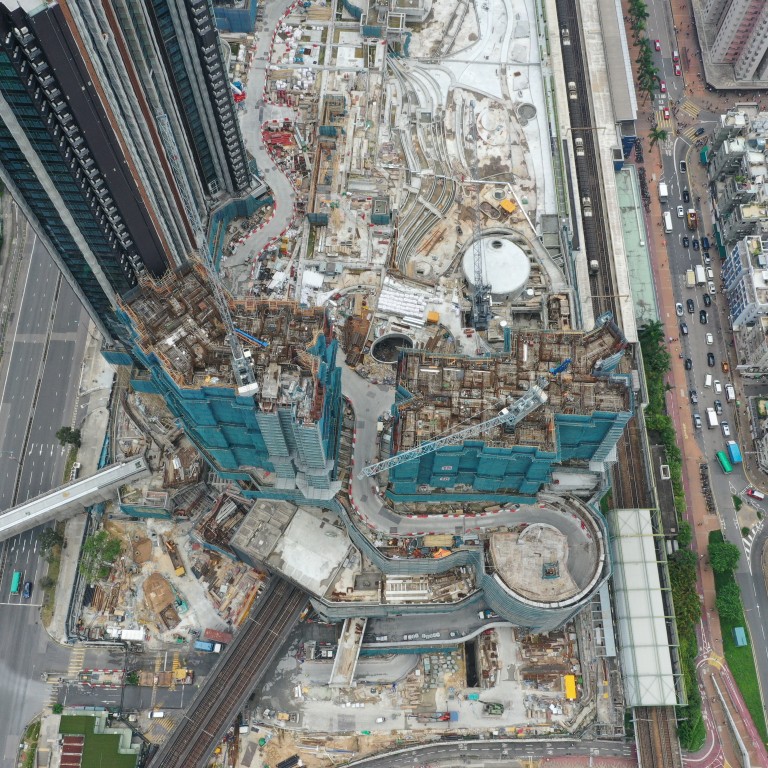 Opinion
Editorial
by SCMP Editorial
Editorial
by SCMP Editorial
Safety comes first as high-rise building work in Hong Kong hits new low
Answers needed after developer announces it will tear down two blocks of flats being built at popular Hong Kong project owing to construction defects
High-rise residential blocks are not only a core feature of Hong Kong's urban landscape, but also they are a solution to the conundrum facing a city where ever-increasing demand outstrips housing supply.
That building defects have prompted a top property developer to announce it will tear down two upscale towers currently under construction in the New Territories is therefore alarming. Thorough investigations are needed to ensure lessons are learned and those responsible held accountable.
More than 10 of the 57 floors were completed before problems were found on June 18, by which time 846 of the total of 892 flats in the third phase had already been sold.
Those affected will be offered compensation packages by New World and people who have started paying their mortgages will receive up to 7.6 per cent of the purchase price. Committed customers who choose to pay their mortgages after they move in will get HK$380,000, and those who cancel will pocket HK$310,000.
The incident has sent shock waves throughout the city, not least because it is the first time a bestselling project by a property giant has had to be partially demolished as a result of substandard works. It also calls into question the compliance and monitoring of building standards by the industry and government. There are also concerns that the developer may have pushed ahead with the sale even after defects were found.
The Buildings Department has launched an immediate investigation into whether the law governing such work has been broken. It has also called for more tests and reports into the other five blocks of flats at the site. There have been suggestions the use of concrete that failed to meet approved standards may have been the result of human error. However, there is no point in speculating and it is best to await official conclusions.
Hong Kong is not generally known for such shoddy construction work, but there is little doubt that the Sha Tin-Central rail link and its series of engineering problems in 2018, and a defective piling works scandal at two Sha Tin public housing blocks in 1999 tarnished its reputation.
There is more than the city's image at stake today. Existing control and compliance mechanisms must be scrutinised by the authorities, and under no circumstances should safety be compromised.
This article appeared in the South China Morning Post print edition as: Safety comes first as high-rise building work hits new low