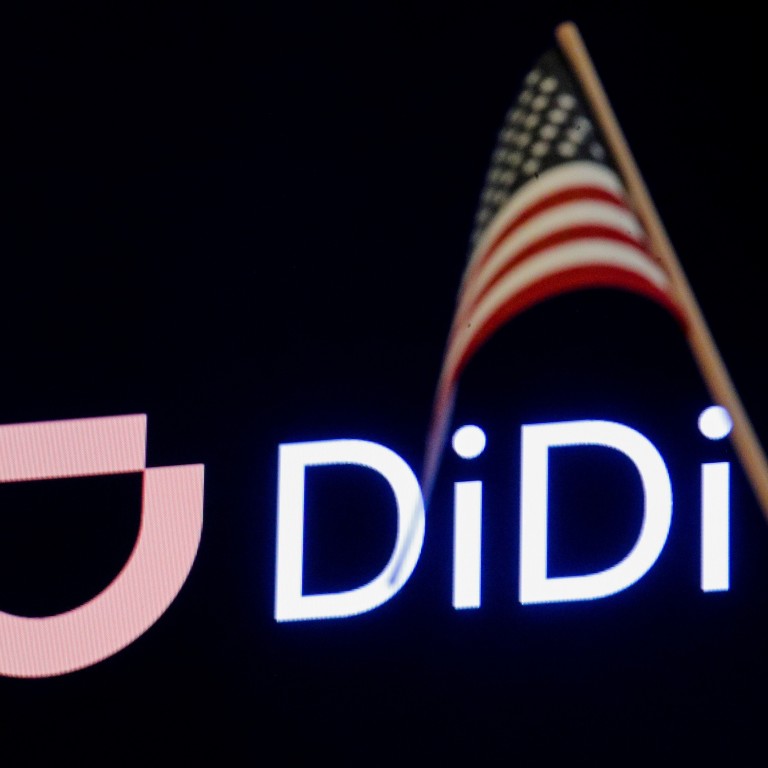 Opinion
Editorial
by SCMP Editorial
Editorial
by SCMP Editorial
Regulators should cooperate in curbing tech market dominance
As China pushes for the extraterritorial application of its capital market laws, it is important to secure mutual recognition of accounting standards and enforcement between countries
A pall has been cast over the more than US$2 trillion Chinese equities market in the US. But rather than aggressive American regulators, it's Chinese authorities that are cracking their whip. The State Council has announced
the tightening of rules for initial public offerings
, in a sweeping overhaul of how Chinese companies can raise capital at home and abroad.
In the short term, US-listed Chinese shares will be under pressure. Longer term, the overhaul is likely to strengthen China's capital markets and corporate culture. It will consolidate and streamline regulatory requirements and processes for IPO aspirants while enhancing transparency and clearing up confusion for prospective investors overseas.
The national security concerns of Chinese authorities about tech companies holding huge personal data will be addressed, as will the privacy rights of Chinese consumers. As well, the overhaul will clarify and strengthen the "information securities responsibilities" of companies that plan to list overseas, to encourage transparency.
More importantly, it aims to close or at least curb an offshore ownership loophole, which has enabled subsidiaries incorporated outside China to list overseas without the usual regulatory scrutiny. This has long raised questions about the legal title of foreign shareholders to the underlying Chinese assets.
This month, the unfortunate IPO of Didi Chuxing received the most media attention,
for all the wrong reasons
. It reportedly went through the Chinese financial regulatory regime, but days after its New York IPO, the Cyberspace Administration of China stepped in and raised concerns about data security. Chinese regulators are also probing New York-listed online Chinese recruiter Boss Zhipin and truck-hailing apps Full Truck Alliance for suspected breaches of national security and cybersecurity.
The overhaul aims to harmonise the regulatory processes for approval between different supervisory bodies whose different priorities include monitoring capital raising and funding channels, and protecting data security and transborder data flow.
As China pushes for the extraterritorial application of its capital market laws, it is important to secure mutual recognition of accounting standards and enforcement between countries. That will be difficult with the US, given its current hostile political environment. But China may start with places such as London and show how American investors and banks will be left out if Chinese listings focus on Shanghai, Hong Kong and elsewhere.
Regulators in Europe and the US should acknowledge that like them, Chinese authorities are equally concerned about curbing the market dominance of a handful of Big Tech, and should cooperate in their transborder efforts.