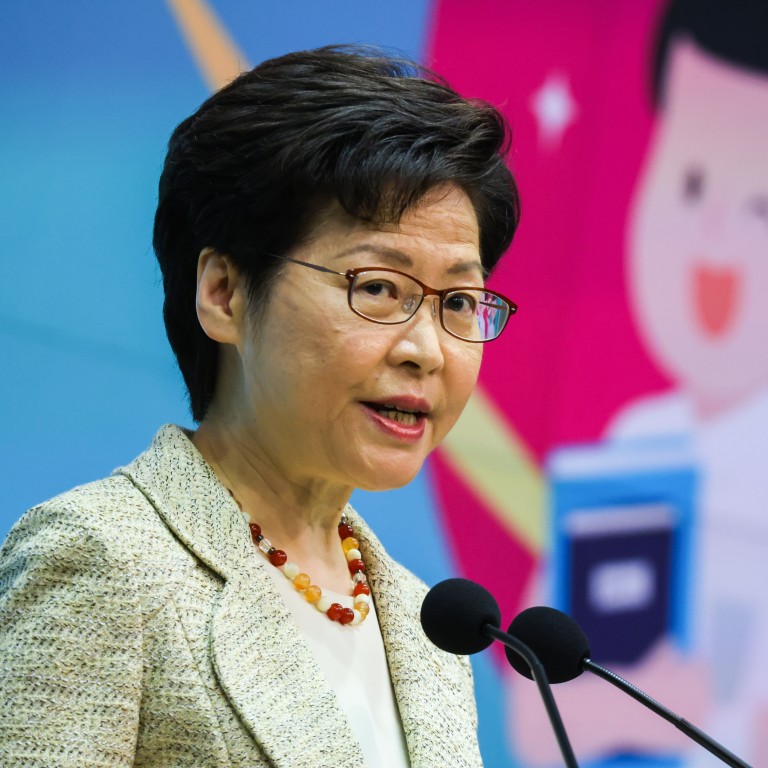 Opinion
Editorial
by SCMP Editorial
Editorial
by SCMP Editorial
Time is running short for Carrie Lam to tackle housing crisis
With just a year left in her term, the chief executive is under increasing pressure to prove that her strategies can deliver the desired results
With the
Covid-19 pandemic
continuing to inflict damage on Hong Kong's economy, one would have thought that the city's sky-high property prices would have been reined in. But, except for a brief respite last year, the market remains on a tear.
Making matters worse, the government's latest land sale programme offers little hope for a boost in supply. There are also calls for more cooling measures and strategies to enhance land supply in the longer term.
It is a grave situation for Chief Executive Carrie Lam Cheng Yuet-ngor and her team, who are struggling to deliver better results as their current term enters the final year.
It shows, analysts say, a dearth of readily usable government land in the medium term. Officials are nonetheless optimistic about meeting the annual target output of 12,900 flats, referring to the fact that there would be more than 7,000 units in the first half of the financial year when taking into account non-government housing and redevelopment projects. But it also underlines the reliance on private properties to meet the target.
Many first-time homebuyers are understandably disappointed that affordable housing is still beyond their reach. Unlike the market crash following the outbreak of severe acute respiratory syndrome (Sars) in 2003, the upwards spiral of median home prices is edging closer to the historic high recorded in May 2019, after dropping briefly as the Covid-19 pandemic worsened last year. The suggestion of housing supply shrinking to a 10-year low has only added to concerns.
Lam must have felt the heat amid criticisms over the progress made on the housing front, including those from her predecessor Leung Chun-ying. But she rejected his calls for
converting some country parks into housing sites
, saying there were other ways to boost supply.
In question are not just home ownership and a healthy property market. The housing conundrum has been seen as one of the contributing factors to the social unrest in 2019. The concern was also shared by the central government, with state leaders repeatedly warning of what they described as a series of "deep-seated problems".
As the pandemic stabilises and the economy improves, the property market may heat up further. The pressure on Lam to prove her housing strategy is right will only surge. With her current term having just another year to go, the clock for Lam to deliver better results is ticking ever faster.
This article appeared in the South China Morning Post print edition as: Time is running short for Carrie Lam to tackle housing crisis