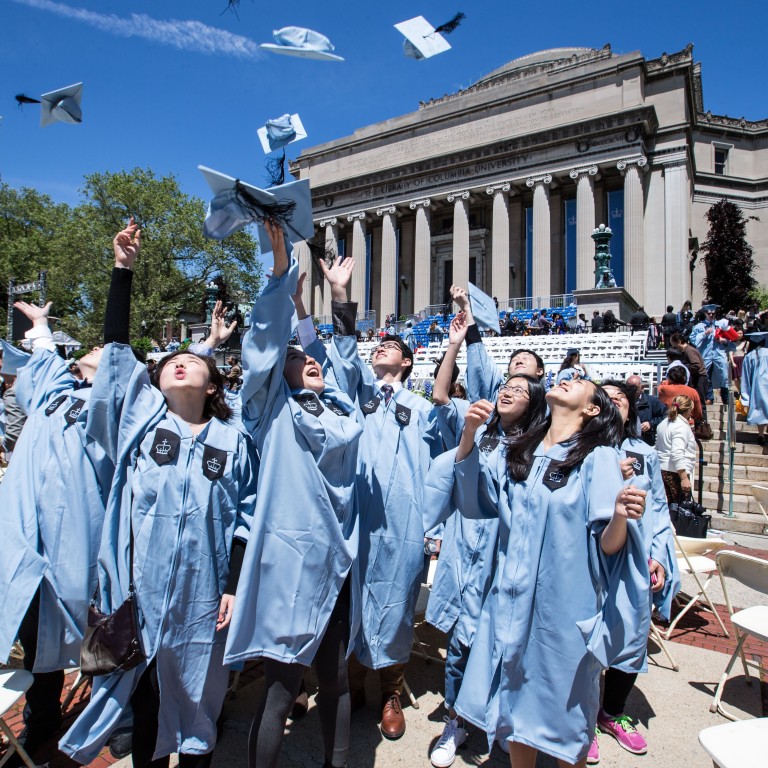 Opinion
Editorial
by SCMP Editorial
Editorial
by SCMP Editorial
Personal contact key to China-US relations
Washington's rejection of visas for Chinese students wishing to study in America hinders an improvement in ties between the world's two most powerful nations
Face-to-face interaction between Chinese and Americans is the best way to eliminate barriers and misunderstanding. Allowing such exchanges is crucial at a time when relations between the world's two most important nations are at their worst in decades. United States President
Joe Biden
's administration
claims it welcomes students from China
, yet its rejection of hundreds of visa applications points to a continuation of the policies of his predecessor, Donald Trump. Only by reversing the previous approach is there a chance of overcoming differences and building consensus so that ties that have become toxic can improve.
The American embassy and consulates in China resumed issuing visas for Chinese wishing to study in the US with the reopening of its borders for travel in May. But Beijing claims more than 500 applications have so far been rejected, mostly for those offered postgraduate study in the sciences by the country's top universities. Washington had warned it would
scrutinise requests from students with a hi-tech background
. Trump's administration had barred entry for Chinese considered to have military links in an effort to prevent alleged economic espionage and theft of technology; the visas of about 3,000 scholars and researchers were cancelled.
China in the 2019-20 academic year accounted for 35 per cent of international students in the US, their dream and those of their parents being that a Western education and experience would improve career chances. But the Covid-19 pandemic and the anti-Chinese sentiment that has grown to unprecedented levels among Americans is likely to reduce those numbers. Australian universities have already experienced a sharp drop in levels of Chinese students and institutions in Britain are also anticipating a decline. Rhetoric from Washington and Canberra has been especially harmful; Beijing has been accused of using students as its proxies to spread its views and spy. Such beliefs and the policies that result from them ignore the benefits of bringing people of different backgrounds closer. Only through people-to-people interaction can values be bridged and cross-cultural communication occur. Without these basics, from the grass roots up, can there be the mutual trust and understanding essential to improving ties.
This article appeared in the South China Morning Post print edition as: Personal contact key to China-US relations