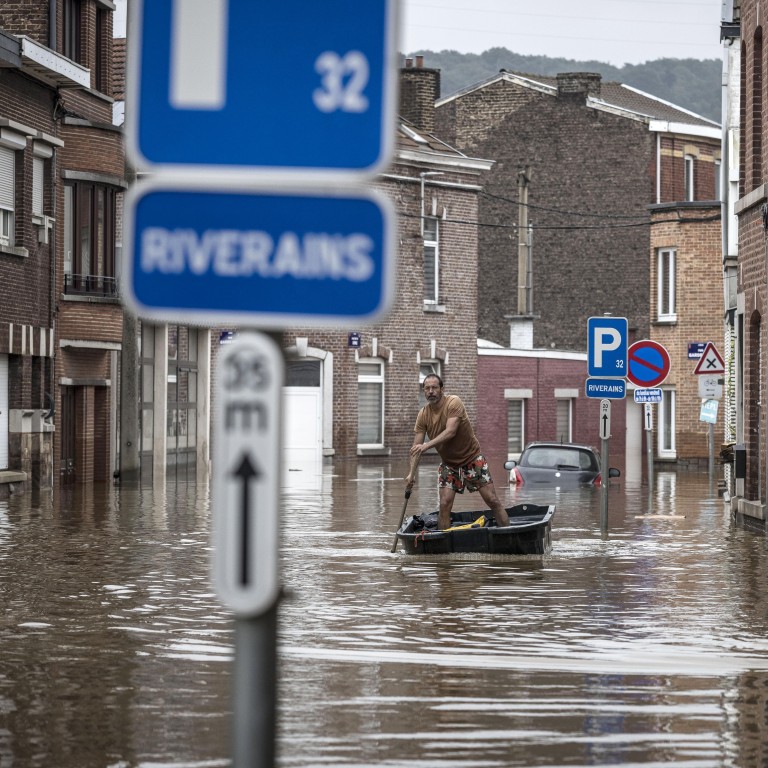 Opinion
Editorial
by SCMP Editorial
Editorial
by SCMP Editorial
Weather crisis calls for effort from all
Deadly floods in Germany and Belgium are the latest disasters to emphasise the need for global action against climate change – and fast
Germany has a reputation for good infrastructure and preparedness, yet western regions were caught off guard by heavy rain that has caused the country's worst natural disaster in more than half a century. Record downpours led to rivers bursting their banks and flash floods that collapsed buildings and ripped up roads and power lines.
Scores have died in the disaster, which has also taken several dozen lives in Belgium. Unheeded warnings and fragmented alert systems have been blamed, evidence that for all the alarm over
climate change
, the issue is still not being taken seriously enough.
The European Union established an early warning system in the wake of devastating floods in Europe in 2002. Under the mechanism, alerts of heavy rain and flooding were sent at the weekend to national governments and although some local authorities followed them, there were areas in Germany and Belgium where people were not aware of the warnings.
Others, although alerted, did not know how to respond to protect themselves and their property. The gap in preparedness at various levels of government needs to be addressed, while better education is needed on the risks of flooding.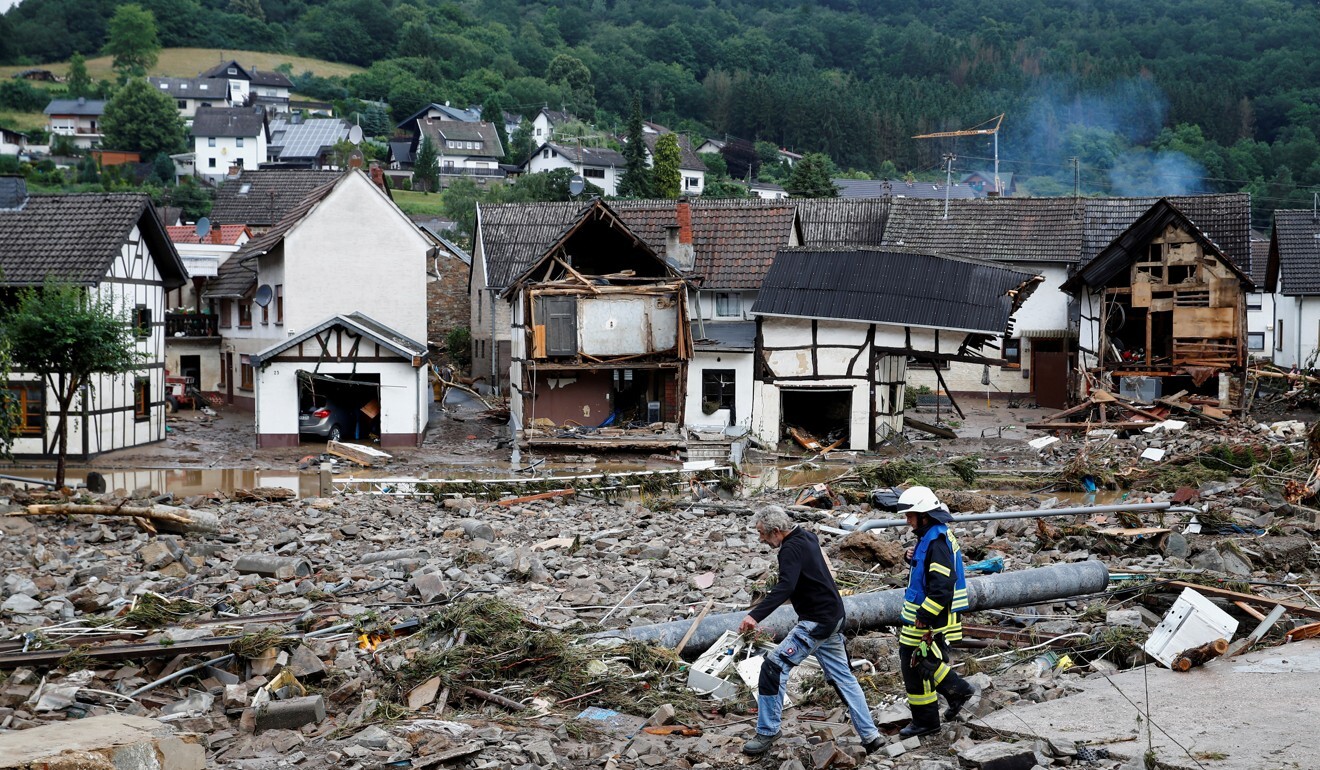 Climate change
lies at the heart of the problem. There are many factors for flooding, but a warming atmosphere makes extreme weather more likely and frequent the world over.
In China, authorities have warned of heavy rain in north and central parts, with floods that have already occurred in recent months in provinces including Sichuan, Shanxi and Jiangxi forcing hundreds of thousands from their homes and causing many millions of yuan in damage. Temperatures in western Canada and the United States' Pacific northwest soared to records last month during heatwaves.
Scientists have long warned of the impact of
climate change
. The global temperature has already warmed by about 1.2 degrees Celsius since the industrial era began and will continue to rise unless governments collectively make good on promises to implement deep cuts in carbon emissions.
China and Germany are in the forefront of efforts, but resolve by all the world's people is needed. Until mercury levels stabilise, infrastructure has to be improved and citizens prepared for and made aware of extreme weather.