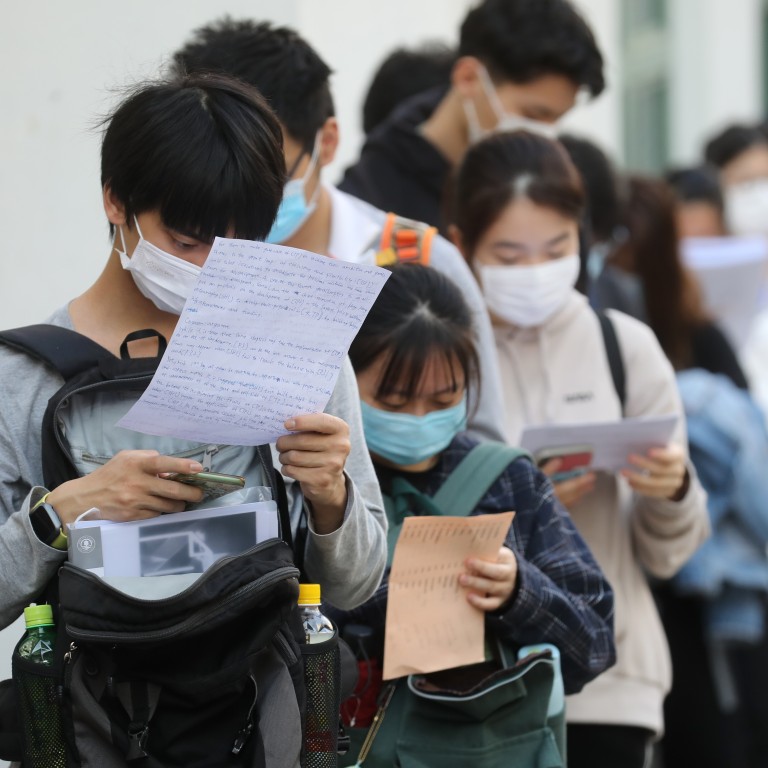 Opinion
Editorial
by SCMP Editorial
Editorial
by SCMP Editorial
Hong Kong's DSE students set an example for us all
Hardship city youngsters have endured in preparing for university entrance exams has made them all achievers worthy of congratulations
The release of the results for the university entrance examinations has, as usual, brought joy and sorrow among students, families and schools. There is also pride and relief, for the exams have been concluded successfully for the second year running during the Covid-19 pandemic.
Regardless of performance, the hardship youngsters have endured in preparing for exams has made them all achievers worthy of congratulations and commendations.
As in the past, those with perfect scores in the Diploma of Secondary Education (DSE) exams were featured prominently in news reports. The seven top students from six secondary schools, mainly elite institutions, justifiably stole the media limelight for having excelled in such highly competitive tests and achieved the highest grades possible across all four core subjects and three electives.
Their success in times of adversity continues to be a source of inspiration for fellow students and the wider society.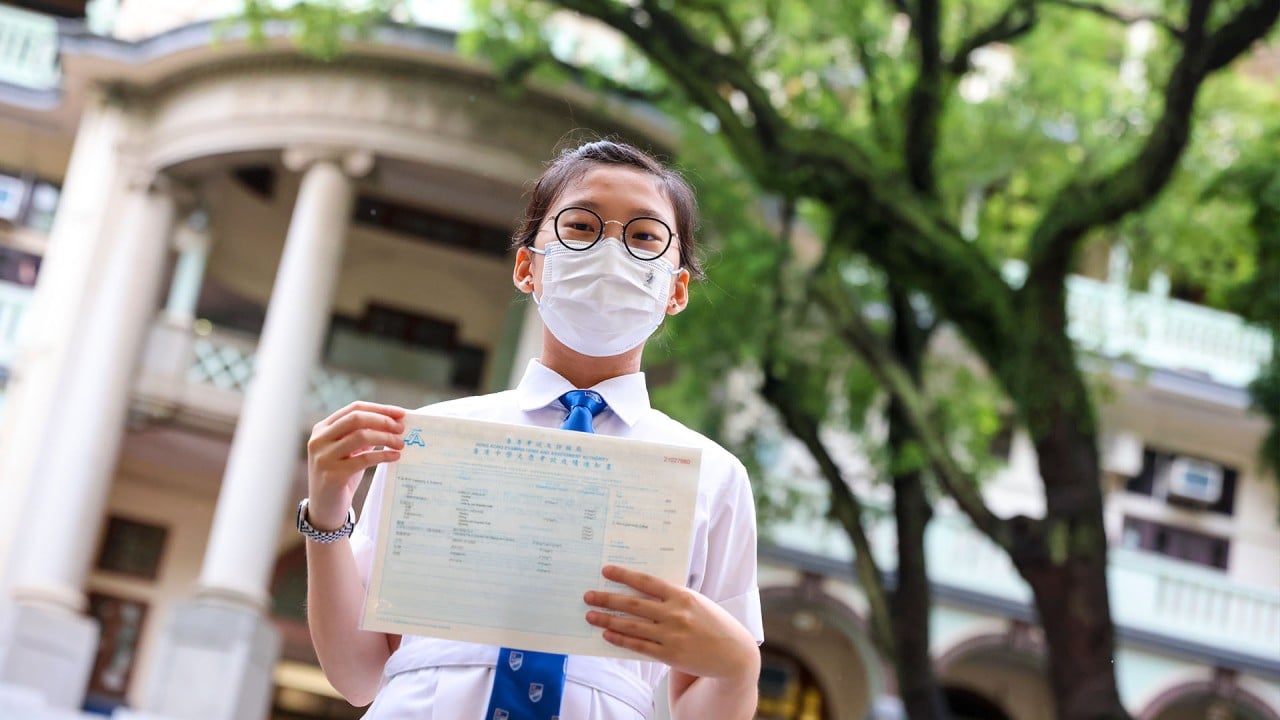 03:34
Seven students achieve perfect scores in Hong Kong's university entrance exams
Seven students achieve perfect scores in Hong Kong's university entrance exams
There is of course more to the exams than just top grades. Over the past two years, students have coped with class disruptions and stress arising from civil unrest and Covid-19.
Anxiety and inconvenience arising from an adjusted syllabus and stringent precautionary health measures overshadowed performances. Some youngsters may have felt distressed and helpless, while others tried to stay positive and rise to the challenge.
Those who succeeded are rewarded with relatively easier access to a subsidised first-year university placement with a record low number of students – 49,976 – sitting the written portion of the exams in April and May. Some 17,000 achieved the minimum entrance requirement, compared to 18,600 last year, and there are as many as 13,000 places up for grabs.
Those who miss out on a university place may decide to try to find employment, go down other academic avenues or pursue vocational options. In any case, whatever their decision, it will not be easy with the job market and economy far from having recovered.
As with everyone else seeking to cope at a difficult time, continuous self-improvement and adaptation will be key. The unsettled environment will continue to put school leavers to the test.