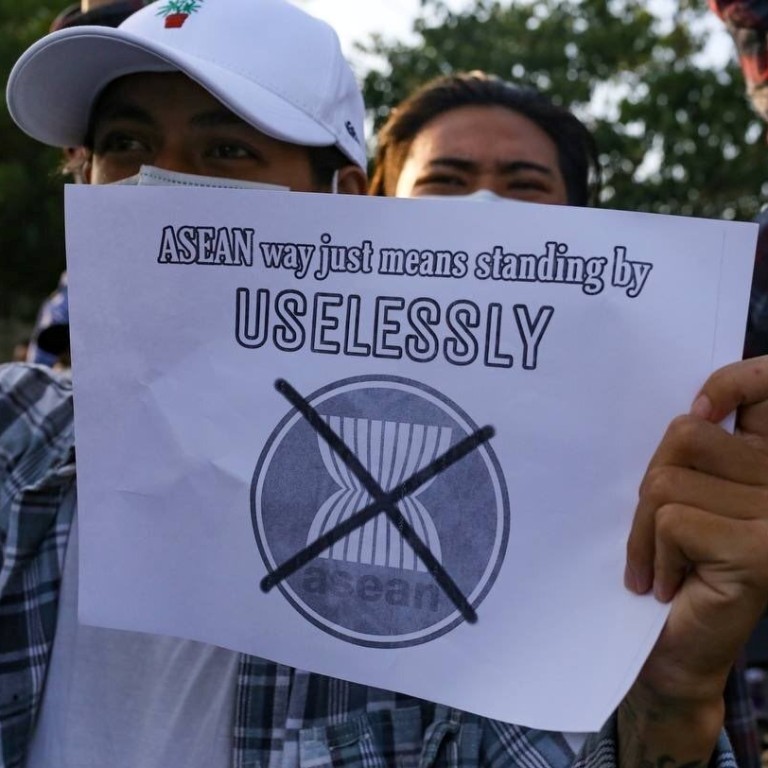 China or the US? Why Southeast Asia cannot stay neutral forever
The unfortunate reality is that almost every nation in Southeast Asia is internally split between those favouring Beijing and those preferring Washington
If conflict does erupt between the two, internal politics and assumptions of fealty by Washington and Beijing are likely to force the hand of regional leaders
Given China's long history of invasion and civil strife, it is no coincidence that weiqi, or Go, is considered by some to be the country's national board game. Stemming from an era when the country was riven by fracture and war, the game's aim – to encircle your opponent while avoiding encirclement in return – is reflective of the traditional fears within China's foreign policy.
For some in Beijing, it might look like these fears are being realised. To China's southwest, India is drifting
towards the United States
following the bloody border clash with the People's Liberation Army last year that left
20 Indian soldiers
dead.
To the east, the US has more than 80,000 troops stationed in Japan and South Korea. They would not be fighting alone if conflict arose with China, either, as Japan's deputy prime minister recently said his country would
defend Taiwan
if Beijing attacked it.
Singapore has also signed an agreement for some of its planes to be stationed in Guam. Even though this deployment is for training, it is highly symbolic given that Guam is part of the US' ring of containment around China.
Confusion over Asean countries' loyalties extends beyond Southeast Asia. The F-35 purchase led some in America to assume Singapore is now assisting the US in giving "a robust deterrence message to China regarding its behaviour in the South and East China seas".
The ability for Southeast Asia to continue courting both sides will not last forever simply because the stakes are too high. As China-US tensions increase, we can expect to see more countries take a firmer position on one side or the other.
Sam Olsen is the co-founder of the strategic consultancy MetisAsia and the author of What China Wants