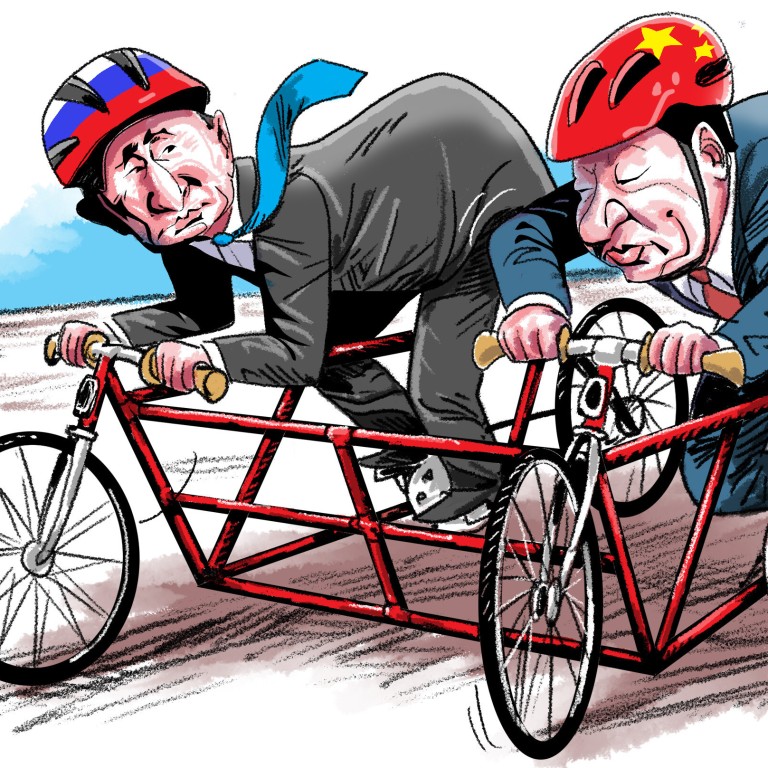 Russia-China bromance is going strong, but it's far from perfect
Official statements from both countries may place the bilateral relationship on a pedestal, beyond reproach. But China's growing friendship with Ukraine and its footprint in the Middle East are just two potential areas of tension
This month, Russia and China commemorated the
20th anniversary
of the Treaty of Good Neighbourliness and Friendly Cooperation, a cornerstone document which
Russian President
Vladimir Putin
calls a "fundamental international legal act" that has guided bilateral relations through the years to an "unprecedented height".
In the face of mounting pressure from the US-led democratic camp, both countries wish to exhibit their
close-knit unity
.
Putin stressed in his
June video call
with Chinese President Xi Jinping that the treaty contains such key agreements as mutual support in upholding state unity and territorial integrity. Meanwhile, Xi
pledged
that bilateral cooperation will continue "no matter how many obstacles and hurdles must be overcome on the road ahead".
Their eloquence is meant to signal that Moscow and Beijing are not insular on the global stage and rely on each other with regard to issues of key national interest.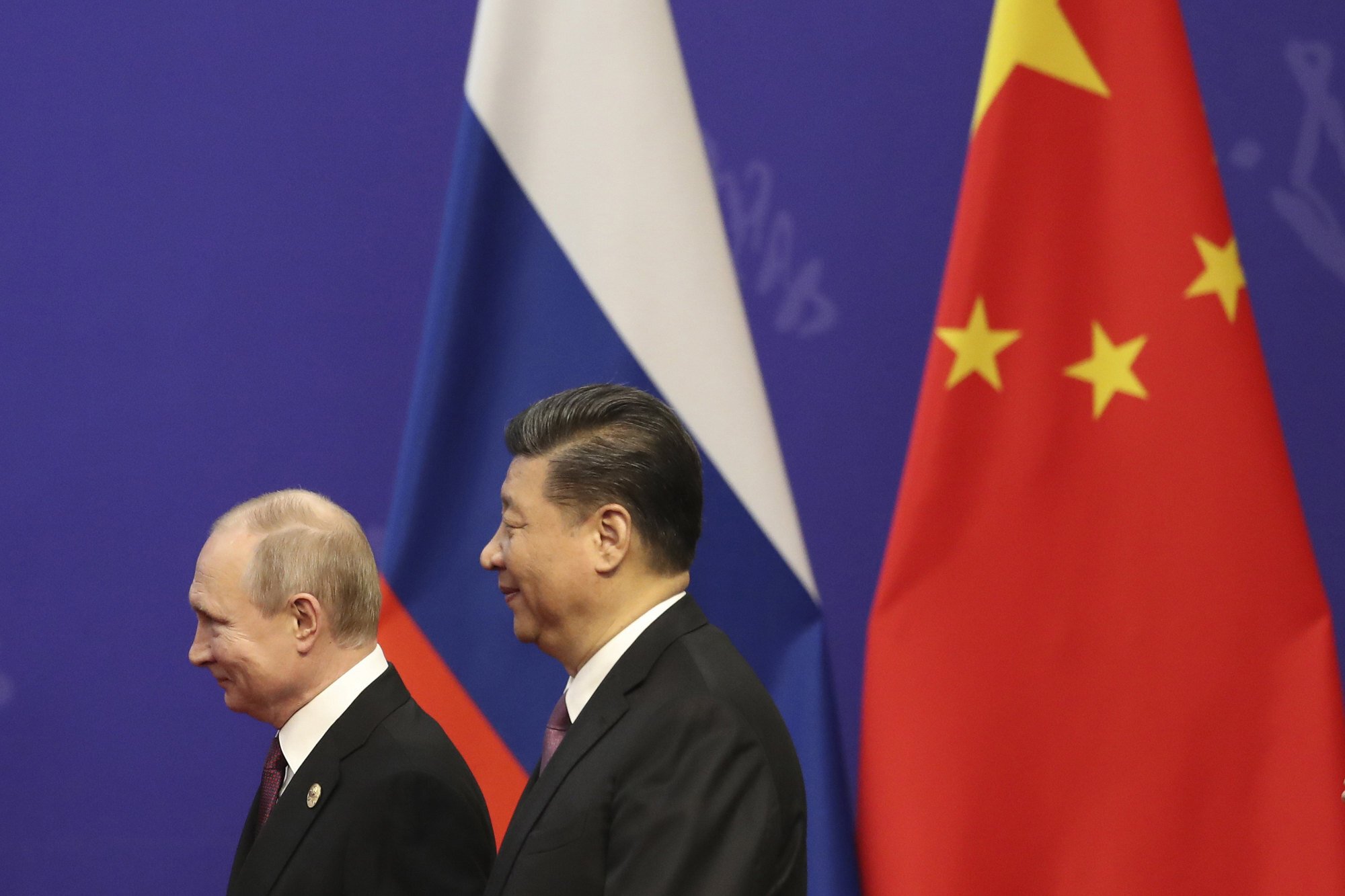 Xi
called
the Russia-China relationship a "model example of a new type of international relations", while Chinese foreign minister Wang Yi
described
it as being better than an alliance. In general, Chinese officials refrain from any specific definition of the bilateral entente, to avoid adding further strain on their relations with a West already anxious about Moscow and Beijing forging a closer partnership.
Moscow is more forthcoming in its description of fraternity. Russian foreign minister Sergei Lavrov
called
the treaty a "legal basis for the Russia-China tandem", a closer relationship than a classical political-military alliance.
This dovetails with Wang's assessment and the two leaders' joint statement after their June meeting. It was not the first time Lavrov had referred to the bilateral relationship as a tandem, but now this has clearly been elevated above a less-effective and ideologically bound alliance.
The shared identification of Russia-China relations as being more than an alliance has two aims: first, to show an unprecedented level of comprehensive coordination; second, to champion the cause of multipolarity and reject a Cold War mentality. It is a clear reproach to the US with its attempt to
renew traditional alliances
.
However, this Moscow-Beijing tandem has its limitations. Russian and Chinese officials prioritise data security as an important part of their cooperation. It was
mentioned
at the Wang-Lavrov meeting in Tashkent and
enshrined
in the Putin-Xi joint statement.
Despite their growing friendship, Moscow toes a cautious line on its key technological infrastructure to avoid an overreliance on Western or Chinese equipment. Russian authorities are seeking to make all cellular operators embrace only Russian-produced LTE equipment as a condition for relicensing in 2021, which excludes Western and Chinese producers.
Another potential point of tension is the warming relations between China and Ukraine. The two governments this month announced an
expanded agreement
on infrastructure projects, days after Ukraine
withdrew its support
for a joint statement calling for an independent UN investigation into human rights abuses in
Xinjiang
.
And in a phone call on July 13, Ukraine President Volodymyr Zelensky told Xi that Ukraine could be a "
bridge to Europe
" for Chinese business.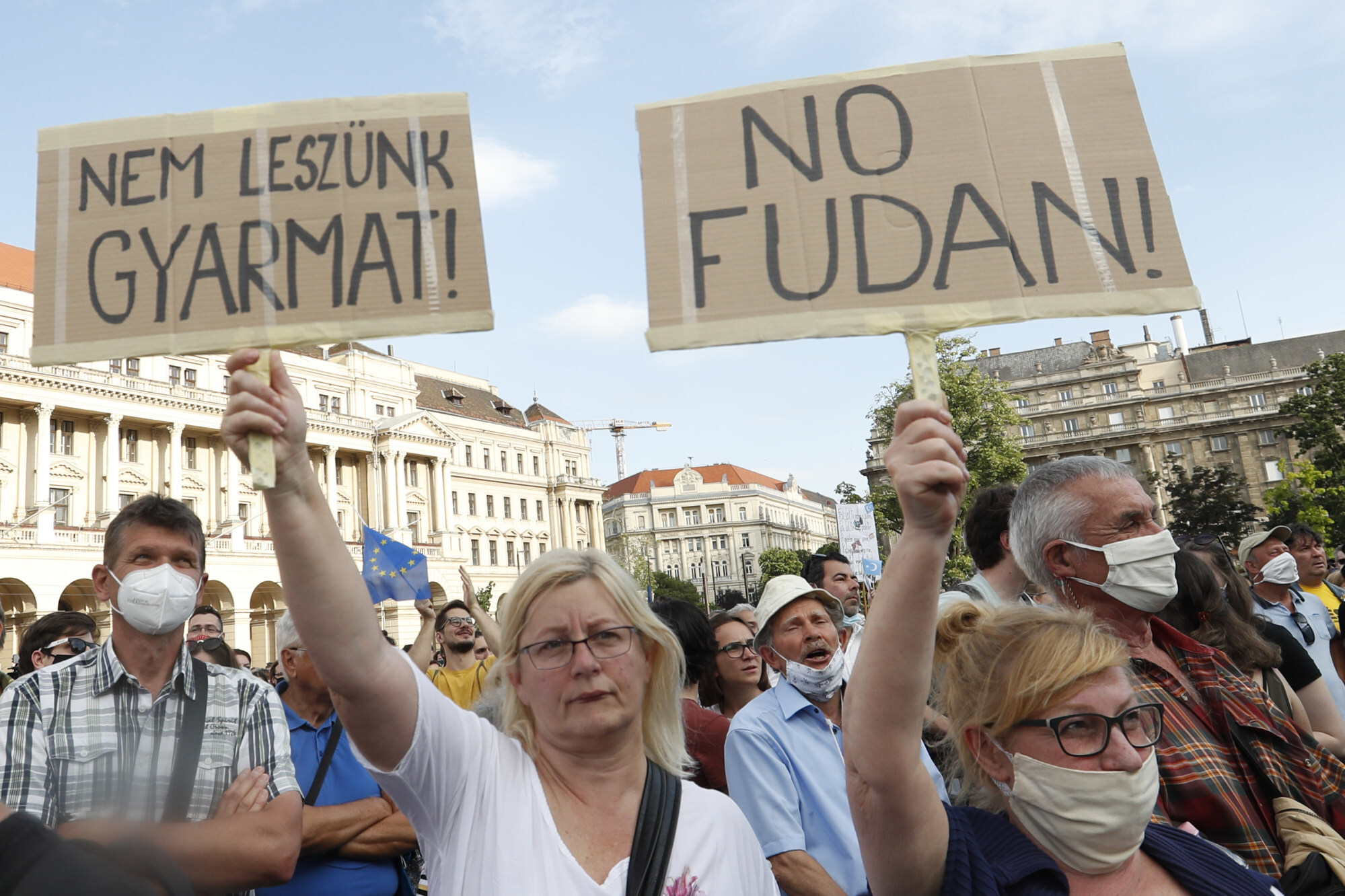 This promise is timely for China due to its weakening position in Eastern Europe. In May,
Lithuania withdrew
from the Beijing-led 17+1 China and Central and Eastern European (CEE) countries cooperation mechanism and, together with Estonia and Latvia, has shown itself willing to
stand up to China
on certain issues.
In Hungary, a
protest erupted
last month over the government's plans to build a satellite campus of Fudan University in Budapest.
All of this might have led Xi to extend
China's support
for Ukraine's territorial integrity.
This potentially opens the door for the Crimea issue to be raised, since Beijing has not officially recognised Crimea as part of Russia. Moscow seems unwilling to push Beijing on this and avoids spotlighting the issue, even as both sides embrace cooperation in a multitude of areas.
When asked last month about China's stance on Crimea,
Putin
pointedly told the NBC interviewer that
attempts were being made
to destroy the relationship between Russia and China, including by asking such a question.
The Russian envoy to China, Andrei Denisov, stressed this month that Russia recognises Taiwan as part of China by the provisions of the friendship treaty, and would not link Crimea to the Taiwan issue.
Nevertheless, he noted, China had in 2014 expressed its understanding for the historical and political reasons behind the Crimea situation. That apparently was enough for Moscow not to press Beijing on the issue and turn it into a stumbling block for deepening ties.
Tensions could also rise over Beijing's growing footprint in the Middle East. Most recently, China is set to galvanise its political and economic presence in Syria, a stronghold of Russian support in the region.
In his visit this month to Damascus, Wang Yi shared China's vision for overcoming political gridlock in Syria and pledged to
ramp up cooperation
with Damascus under the
Belt and Road Initiative
. In return, Syria backed China on the Taiwan,
Xinjiang
and Hong Kong issues.
China's intensified activities in the region, including increased arms sales, may lead to a heating up of great power competition with Moscow.
Similarly, China's economic penetration into Central Asia through its belt and road may also make Moscow wary, especially as the touted
harmonisation
of the belt and road with the Russia-led Eurasian Economic Union has been slow to materialise. For example, despite a free-trade agreement signed in 2018, no tariff reductions have yet been agreed on between China and the union.
Despite the fine words in the official statements and outlined limitless potential for a "Moscow-Beijing tandem", some constraints still exist.
They do not decisively affect the bromance, since they lie outside the strong framework of the Russia-China partnership based on global strategic coordination, political trust and mutual respect of security concerns and key national interests. But they do cast a shadow on the impeccable relationship being promoted officially.
Danil Bochkov is an expert at the Russian International Affairs Council