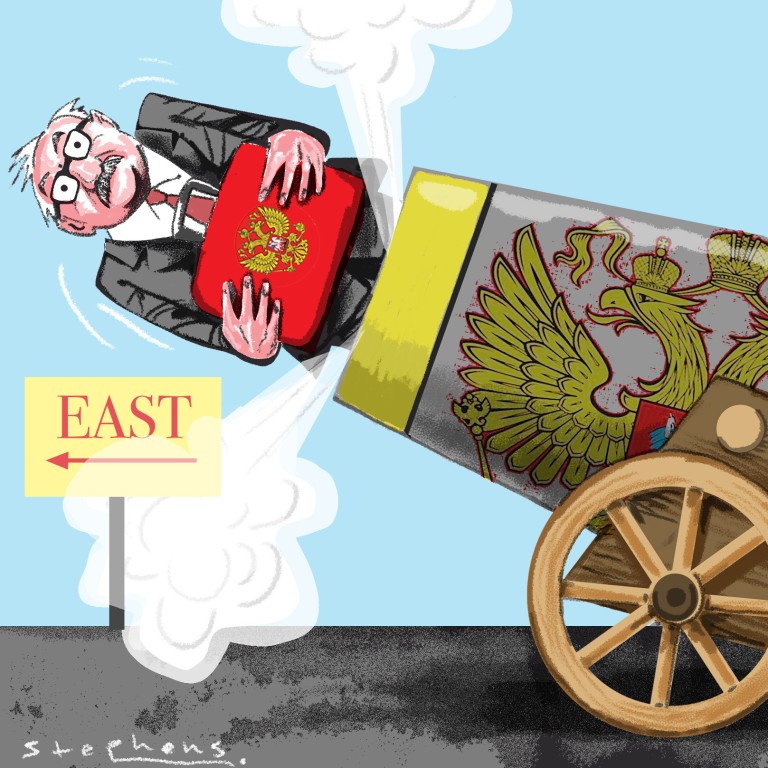 To woo Asean, Russia needs to offer trade, not just arms
Over the past decade, Moscow has consciously pursued its own pivot to Southeast Asia, hoping to exploit booming markets and the space opened up by intense US-China rivalry in the region
Moscow's recent vaccine diplomacy will help, and in the longer run it needs to build an economic relationship based on more than arms sales
Summing up the cold-blooded maxim of 19th-century Europe, a French officer declared, "There is no judge more equitable than cannons. They go directly to the goal..." Here in the 21st century, a resurgent Russia is following the same logic, using its state-of-the-art "cannon" and military technology to win over vital regions such as Southeast Asia.
Over the past decade, Russia has emerged as the leading supplier of armaments to the region, as Southeast Asian countries modernise their armed forces and diversify their strategic partnerships. More recently, the Eurasian power has also engaged in its own "vaccine diplomacy", with President
Vladimir Putin
claiming Russia's Sputnik V vaccine is "as reliable as an AK-47" rifle.
In an era of Sino-US rivalry, the heirs of the Soviet empire are consciously presenting themselves as a benign yet resourceful alternative to the two superpowers. The special summit this month between Russian and the Association of Southeast Asian Nations' chief diplomats signals a shared interest in deepening bilateral strategic relations.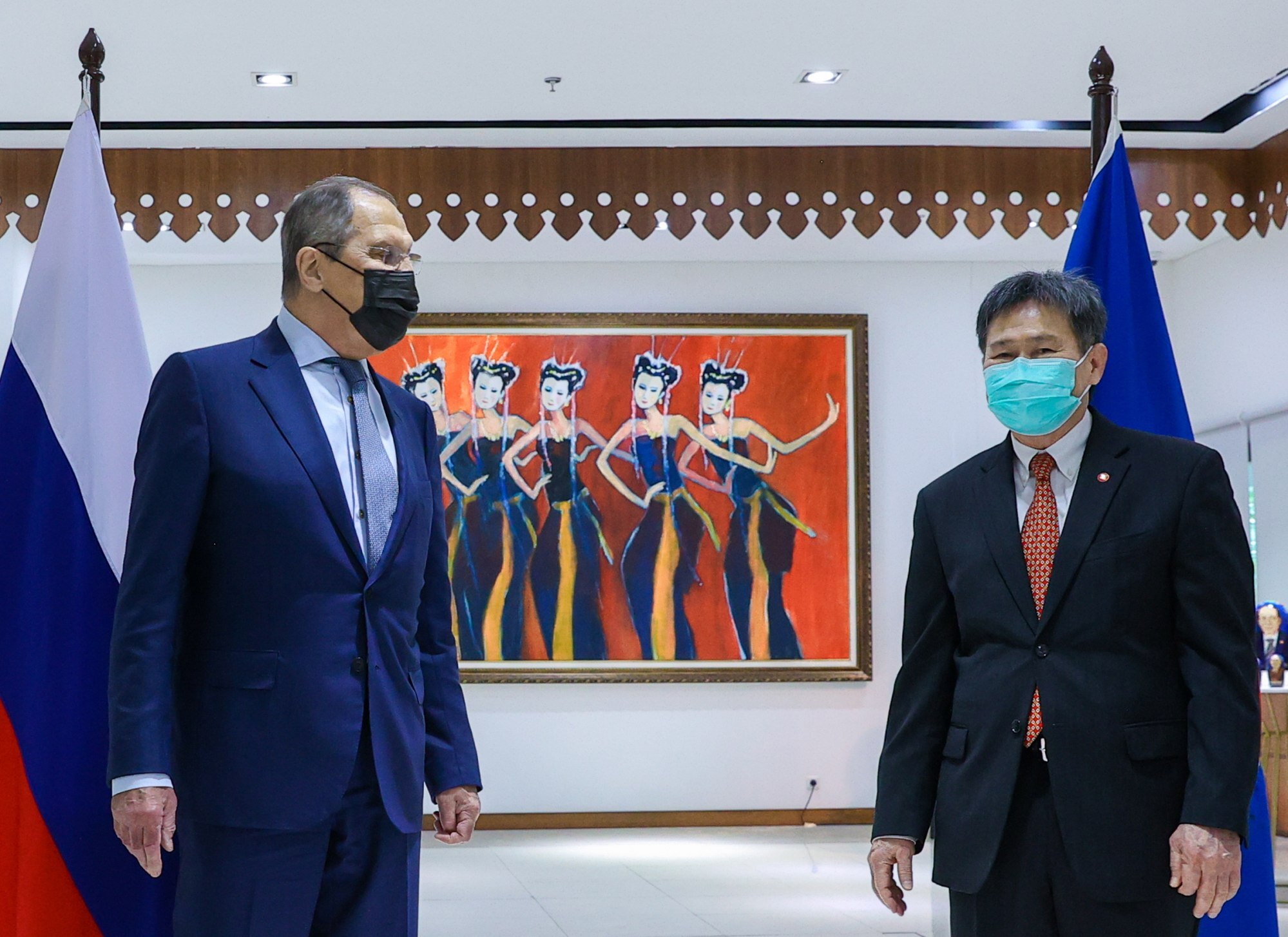 But Russia's quest to regain its historic place of pride in Southeast Asia, once a major theatre of its Cold War rivalry with the West and Beijing, has been far from smooth.
To become a truly consequential power in the region, Moscow will have to overcome the perennial dearth in bilateral trade and investment relations with Southeast Asia and, more recently, deftly navigate its unwise entanglements with brutal regimes, most especially
Myanmar's junta
.
Stretching across 11 time zones, from Vladivostok to Saint Petersburg, Russia is a transcontinental behemoth with direct borders with and vital interests in both the western and eastern extremes of the Eurasian land mass.
Beginning with Peter the Great's southern and eastern push into Asian heartlands, an ostensibly "European" Russia increasingly became a major player in Asian geopolitics.
By the middle of the 20th century, Moscow reached the zenith of its power in the East, with communist regimes from China to North Korea and Vietnam counting on Soviet patronage and ideological guidance.
The death of Stalin, however, portended a steady disintegration in Russian influence, as Maoist China reasserted its own strategic autonomy and began to challenge Soviet influence in Southeast Asia and beyond, with assistance from the West. Towards the end of the Cold War, arguably only Vietnam was left as Moscow's ally in the region.
Following the collapse of the Soviet Union, an enfeebled Russia was in no position to play any meaningful role in a prosperous and dynamic Asia, now shaped by the rise of China and India.
Throughout his first decade in power, Putin's priority was domestic political stabilisation, economic recovery, and reasserting Russian power in post-Soviet regions. Battered by
Western sanctions
following its occupation of Crimea, Moscow has consciously pursued its own pivot to Southeast Asia, hoping to exploit booming markets and
new strategic fault lines
in the region.
Beginning with the 2012 Asia-Pacific Economic Cooperation summit in Vladivostok and the high-profile St Petersburg International Economic Forum the following year,
Putin
made it clear that he is committed to carving out a more assertive role for Russia across Asia. And his plan seemed promising for three main reasons.
First,
Putin
has emerged as a figure of emulation among Southeast Asian strongmen, who are intent on replicating Russia's model of "sovereign democracy" under a charismatic leader. Philippine President Rodrigo Duterte, for example, has described the Russian leader as his "
favourite hero
".
But Russia's new-found influence goes beyond Putin's cult following among Southeast Asian fanboys. Eager to lessen their dependence on traditional Western partners as well as China, regional states have ramped up their purchase of relatively affordable Russian weaponry, which come with relatively few strings attached.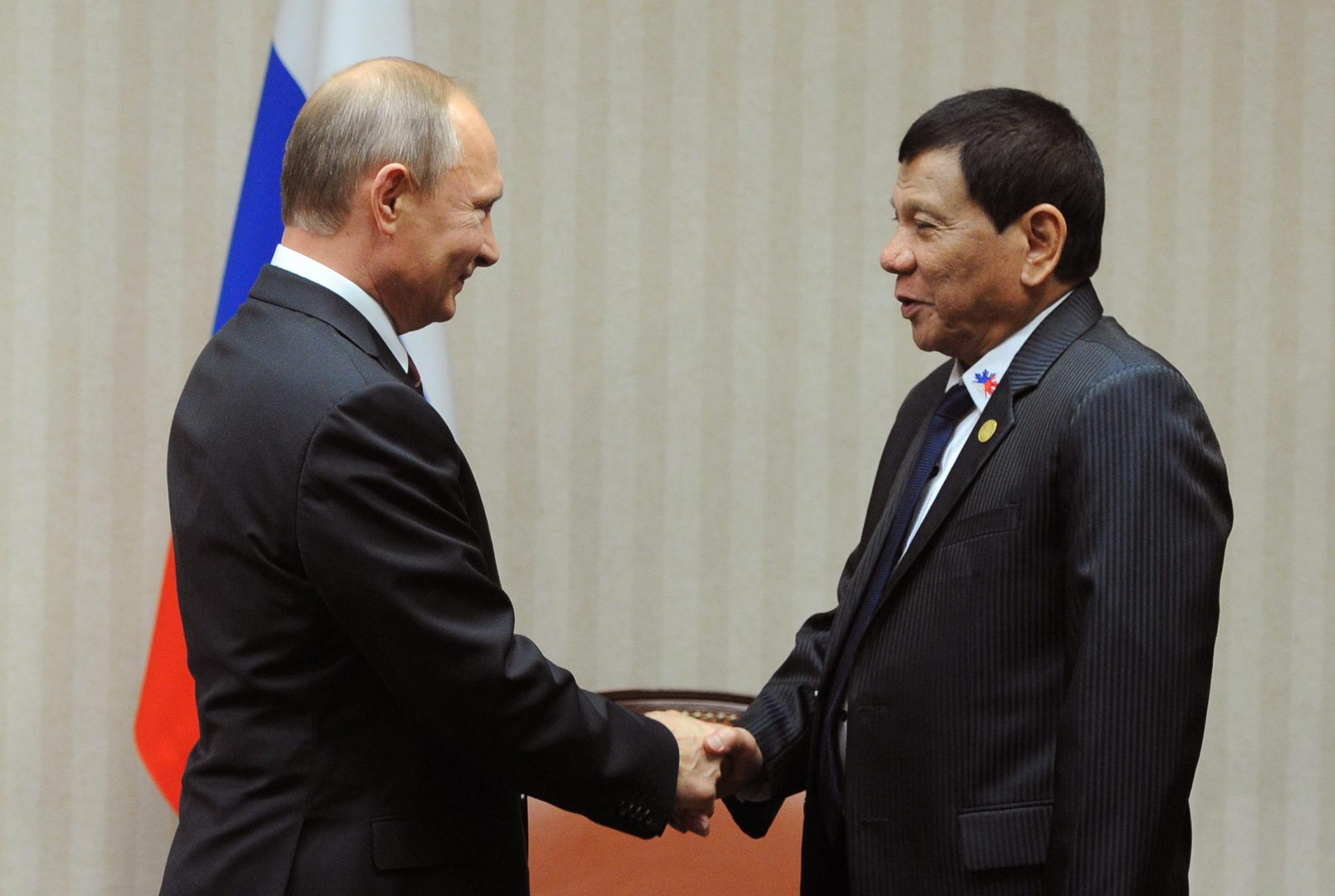 Between 2000 and 2019, Russia
exported
up to US$10.7 billion worth of weapons, including fighter jets and submarines, to Southeast Asian nations, trumping the US (US$8.2 billion) and China (US$2.6 billion) as the region's largest arms supplier.
And, contrary to its menacing image in the West, Russia is seen as a relatively benign "middle power" in Southeast Asia. Unlike China, Russia has no direct territorial or maritime disputes with regional states and, unlike the West, it never criticises the human rights records of Southeast Asian regimes.
Amid the Covid-19 pandemic, Putin has also launched his own version of "vaccine diplomacy", with key Southeast Asian countries of Indonesia, Vietnam and Malaysia set to receive or co-produce the Sputnik V vaccine, which has enjoyed a relatively better reputation than their Chinese counterparts.
Russia's pivot, however, has its own limitations. One major problem is Russia's controversial entanglement with Myanmar's junta, which has counted on Moscow's diplomatic support and military patronage to withstand external pressure, including from Asean.
As the junta's controversial leader, Senior General Min Aung Hlaing, said during a recent trip to Moscow, "Thanks to Russia, our army has become one of the strongest in the region."
Moreover, heavily-sanctioned Russia has also struggled to boost trade and investment relations with major Southeast Asian countries, with the exception of Vietnam. Asean's bilateral trade with Russia stood at only
US$18.2 billion
in 2019, which is just a fraction of
China's
(
US$644 billion
) and the US'
(US$292.4 billion
).
In fact, fears of Western sanctions have dampened earlier plans for arms export deals with the likes of Indonesia and the Philippines.
What's clear is that, for Russia to be a truly influential player in the region, it needs to become more than just an exporter of "cannon" to unruly regimes. It will have to be a responsible stakeholder and, crucially, ramp up trade and investment ties with a dynamic Asean.
Richard Heydarian is a Manila-based academic and author of "Asia's New Battlefield: US, China and the Struggle for the Western Pacific" and the forthcoming "Duterte's Rise"