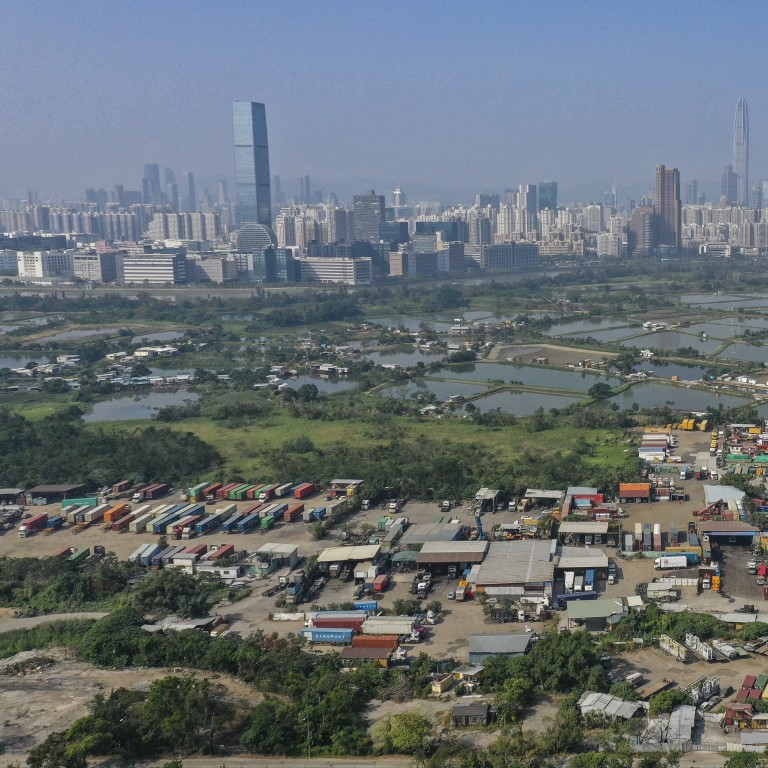 How to realise Beijing's vision for a more liveable Hong Kong
With good zoning and planning, the northern New Territories can be reinvented as highly liveable areas with good work opportunities
Hong Kong could then bid farewell to its infamous cage homes and subdivided flats
Under "one country, two systems", Hong Kong needs a unified land administration system for Hong Kong Island, Kowloon and the New Territories, as part of a sound housing policy.
Good livability, in terms of living space per capita, work opportunities, and access to education and other facilities, should all be taken into account in a planning system that has a good understanding of the overall socio-economic development road map.
As part of our integration with the
Greater Bay Area
, New Territories planning should be
aligned with Shenzhen development
. The relevant Hong Kong government departments and business associations should meet their Shenzhen counterparts to explore development, business and social opportunities for citizens on both sides.
Planning of Hong Kong's New Development Areas must include both housing and economic development. Work opportunities in the area will reduce the need for long journeys and address the current northbound-southbound commuting imbalance.
For New Development Areas, we suggest that the ratio of subsidised to private housing should be no less than 70:30. (Currently, it is 45:55.)
In planning the New Territories, the government should involve business associations in working out a blueprint for developing economic sectors – including land-intensive sectors like logistics.
This will unleash the potential of the New Territories' land bank while encouraging northward migration within Hong Kong, whether as part of the environmental narrative of living in a natural heritage setting, or the economic narrative of tapping the business potential of the
Greater Bay Area
.
With regard to zoning, the term "farmland" is out of date because most of this land is not used for farming. Instead, the government should retain some dedicated farming zones, and reclassify the rest for more meaningful purposes in the Planning Department's Outline Zoning Plans.
Current practice dictates that landowners should return land for public purposes. They can be compensated in cash or through a land exchange.
Under a "Letter M" scheme, proposed by Dr Albert So Chun-hin, a former district land officer, owners of farmland who surrender their land would be given a letter of right to cash out at the current value of "farmland" set by the government, or use the value to bid at a future land auction.
"Letter M" participants would have an incentive to capture the potential appreciation in value through open market trading or at auction, or at least a safe option of a guaranteed principle plus interest. Owners of small farms, or tso/tong (ancestral) land, may find this scheme attractive.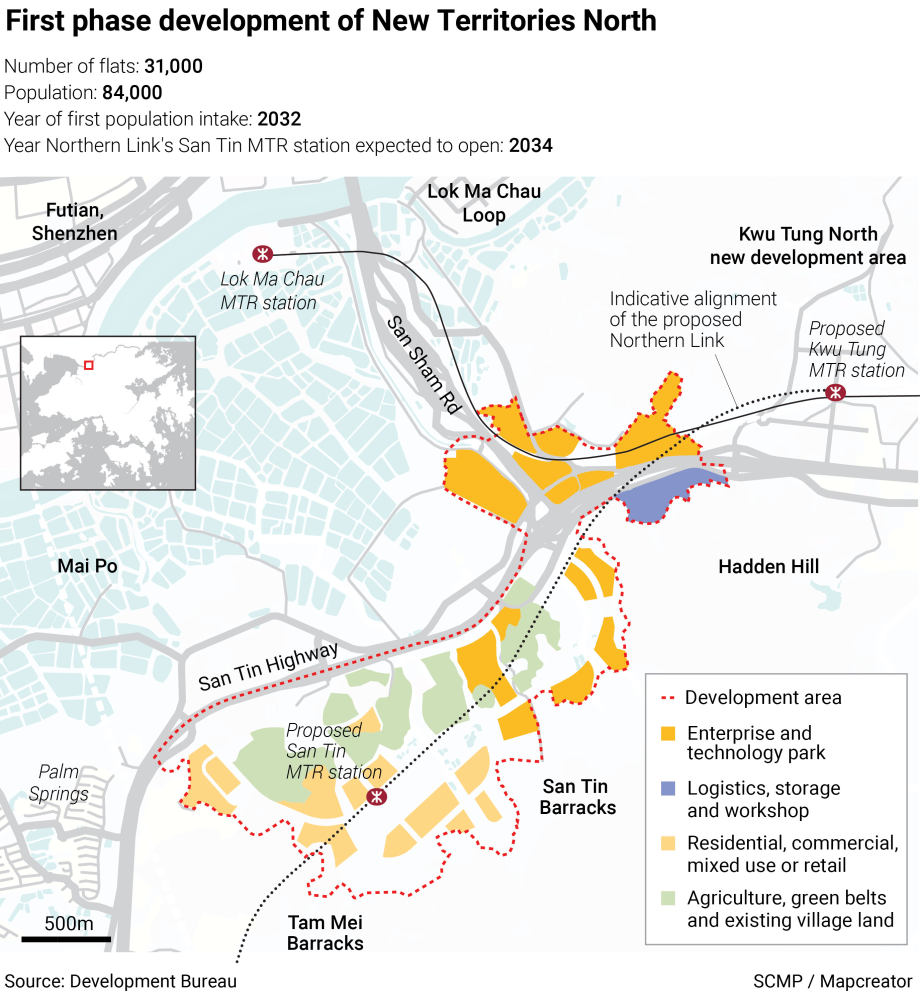 Around a quarter of this farmland could be in the hands of bigger developers. They might accumulate "Letter Ms" through open market trading when they see potential to create value-added projects. Or they might take part in the private-public Land Sharing Pilot Scheme. Nan Fung Development has submitted the
first such application
, for a project in Tai Po.
The other challenge in land administration is the matter of squatter huts and commercial or industrial entities on "brownfield" land.
Unlike in the West, the term "brownfield" does not denote disused land in Hong Kong. Rather, it is part of our economic ecosystem. Many individuals in squatter huts are not registered occupants and have no right to live there. But officials must be compassionate and ensure they are provided with public housing.
As for the commercial operations, their relocation requires good zoning that addresses the needs of their respective industries, as well as compensation packages. Currently, reasonable compensation is being offered, but there is a lack of overall planning and willpower to resolve difficult issues.
The overriding priority in good planning is to resume or develop land for the benefit of the whole of society. When the northern New Territories are reinvented as highly liveable areas with high-efficiency, high-density economic clusters, it may help relieve the overconcentration of people and events in the rest of Hong Kong.
We would then be able to phase out the urban slums with their infamous cage homes and subdivided flats, realising the
vision set out
by Hong Kong and Macau Affairs Office director Xia Baolong.
Lucy M.S. Kwan is Adjunct Assistant Professor in the Department of Statistics & Actuarial Science at the University of Hong Kong. Leslie Lee was in the quality management consultancy business for over 30 years and is currently chairman of IuPDI (the International union of Professional Development Institutions)
Both are executive committee members of the Tanner Hill Workshop