Opinion
Editorial
by SCMP Editorial
Editorial
by SCMP Editorial
China crackdown on private tutors has to achieve right results
Costly after-school classes may open the way to elite schools, but they also sustain inequality, put further pressure on children and make couples think twice about having babies in a country facing a demographic crisis
Education is supposed to be a stepping stone to equality that can bridge economic and social disadvantage and enable social mobility. It also creates a demand among China's ultra-competitive parents for private tutoring in everything from maths to music to languages, filling almost every moment of a child's day.
Perversely, however, because tutoring can enhance results and the prospect of entry to elite schools, it may also sustain inequality between the well-off who can afford it and the poor who cannot. This does little for social mobility.
It is a trap that China is heavily exposed to, with more than 300 million student enrolments in 2019 for after-school tutoring from kindergarten to Year 12, according to one listing prospectus that projected a doubling by 2024.
That was before the State Council announced a crackdown on the sector last week that prompted a market sell-off in education tech platforms.
The new rules require local authorities to ban holiday and weekend tutoring and new tuition centres, block the raising of capital by edtech platform operators through initial public offerings and bar overseas investors and listed companies from investing in education firms that teach school curriculums.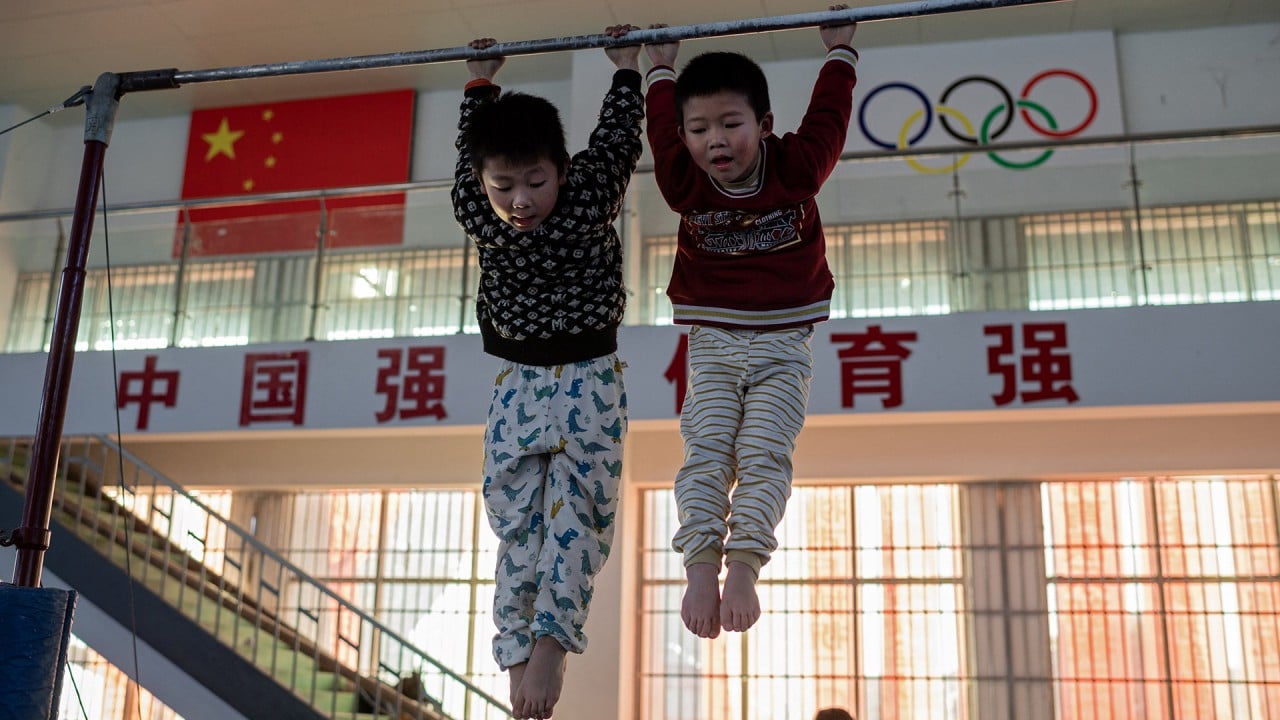 03:13
Inside China's gymnastics school that churns out Olympic champions
Inside China's gymnastics school that churns out Olympic champions
These measures flesh out President Xi Jinping's edict at a meeting in May during which he instructed the government to rein in runaway investments in the education industry, and promulgated rules to ease the burden of homework and after-school training for primary and secondary school students.
This follows China's once-in-a-decade census that showed a rapidly ageing population with a fertility rate of 1.3 children per woman of child-bearing age, markedly lower than the replenishment level of 2.1.
The greying of China is attributed to a number of disincentives for couples in big cities to have children, but the cost of education, and especially equality of educational opportunity, is prominent among them.
In this regard, entry to parents' schools of choice may be determined not only by exam results, but also by participation in extracurricular activities that stretch the means of poor families.
The crackdown not only reflects Xi's remarks about homework and after-school training, but also increasing debate about the "tiger mum" educational culture, which has given rise to the explosion of tutoring, as opposed to the Western model of more relaxed, less driven child development.
That said, it remains to be seen whether the government's banning of off-campus tutoring makes a big difference. Many parents are bound to look for a way around it. It is more likely to take a change of mindset and culture to make a difference. In that regard, taking the pressure off students and levelling the playing field could be a good start – if it works.