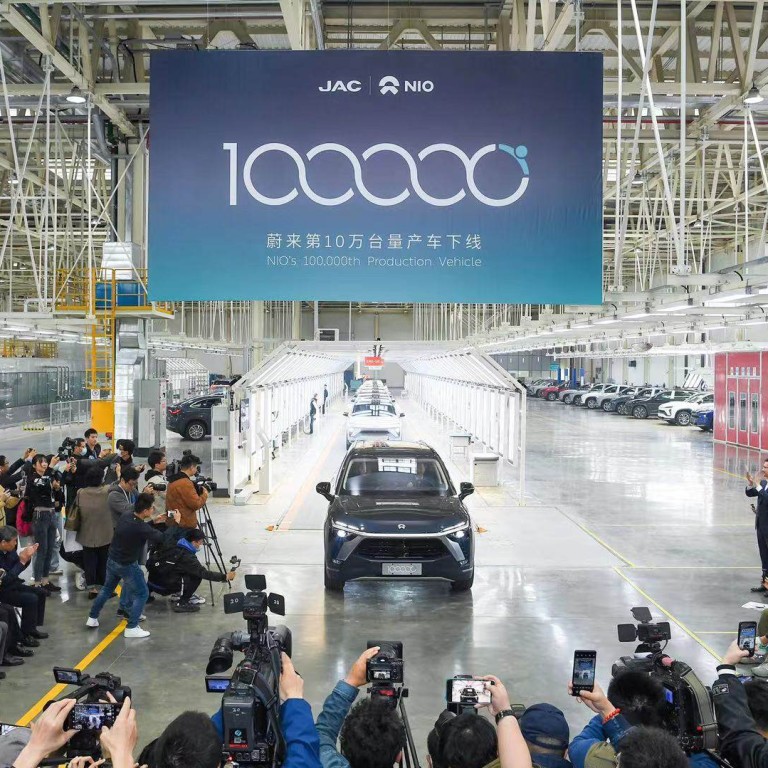 How a wave of innovative Chinese EV start-ups is breaking into Europe
Chinese carmakers are finding a warmer reception in Europe compared to just 10 years ago, as China-made EVs start to garner positive reviews for innovation and affordability
Compared to Geely Automobile Holdings' efforts more than a decade ago, today's Chinese electric vehicle (EV) makers with ambitions to break into the global market are finding that consumers are friendlier towards China-made cars, especially in Europe.
Chinese start-up NIO
, for example, is expected to deliver its first batch of EVs to customers in Norway next month to growing consumer anticipation.
Interest in Chinese EV brands has been growing in Europe, said auto experts in Europe and China, including CleanTechnica's Alex Voigt in Germany and fellow engineer Daniel Millet, who is based in Oslo.
NIO, in particular, is watched with interest in the European market, not only because the company is well known among stock traders and investors after its
stock performance
last year, but also because there is a big appetite for premium EVs.
Sino Auto Insights managing director Tu Le in Beijing agreed that consumer perceptions of Chinese EVs are increasingly positive. In the Chinese domestic market, consumers are confident that even EVs made by new start-ups like NIO are well-designed, of good quality and reliable.
There were no pre-orders for NIO's vehicles in Norway. But drivers in Europe are likely to keep an open mind to a new Chinese brand as long as it can deliver what they want in terms of
innovation
.
As Europe rolls out generous tax incentives to persuade drivers of traditional cars to switch to the more environmentally friendly EVs, more motorists in countries such as Norway are switching.
All of these will boost EV production in the region. Head of automobiles at Fitch Solutions, Anna-Marie Baisden, estimates that sales in the US will fail to surpass or even draw level with China by 2030, with the former selling 4.5 million units and the latter 10 million.
The transport sector remains a major source of carbon emissions worldwide, and cars powered by internal combustion engines are a major culprit. But motorists' preferences are shifting and even during the Covid-19 pandemic, there was still a high demand for EVs, according to McKinsey.
If Chinese EV brands want to continue winning overseas consumers, they have to ensure that they can offer the relevant technology. A case in point is that while an extra battery is very useful in China, the offer may not be necessary for some countries in Europe with adequate car-charging facilities.
In addition, user-friendliness and sophisticated after-sales services are important factors for EV drivers to stick to a manufacturer.
It is not yet certain if the new wave of Chinese EV start-ups will wow drivers in Europe. But they have come a long way from a decade ago, when Chinese carmakers faced strong criticism over the functionality and design of their vehicles.
One thing is for certain though – as long as made-in-China EVs get positive reviews in Europe and America, it will steer the attention of the Chinese EV community away from where it currently has its sights set: Tesla's growth in China.
Kandy Wong is an award-winning journalist who has reported on China's automobile industry, energy and the environment, and other China-related issues, for over 12 years