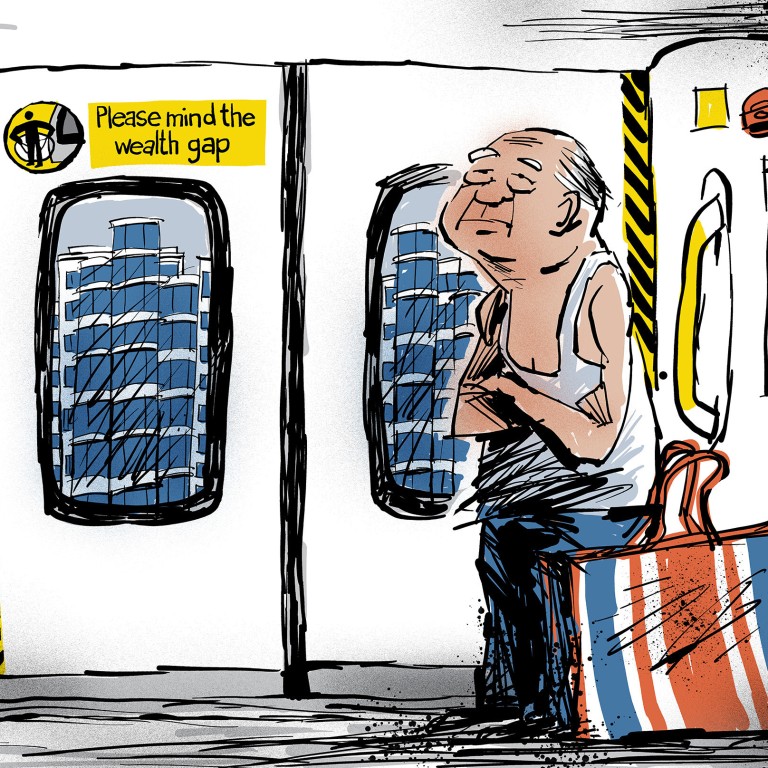 MTR Corp should stop feeding Hong Kong's housing crisis and help solve it instead
The MTR Corp has profited handsomely as a major property developer and landlord
As calls for regulation grow, the organisation must recall its civic duties as a mostly publicly owned company and commit to providing affordable housing
The MTR Corporation, in its headlong pursuit of profit from its real estate endeavours, has lost sight of its true function: to serve the people of Hong Kong.
Its original and most important purpose is to meet Hong Kong's public transport needs and, in part to secure the sustainability of that obligation, the corporation was permitted to dabble in real estate.
But these activities soon proved so profitable that they became the company's main business, and consequently, have
contributed
to the city's lack of affordable housing.
For a publicly owned corporation, social responsibility should supersede the desire to generate shareholder profits, defray pandemic shortfalls or compensate for unrelated costs. The MTR Corp needs to stop being part of Hong Kong's housing equity problem, and start being part of its solution.
Its decision to
reduce fares by 1.7 per cent
from June 27 was laudable, particularly in times that continue to burden its riders so significantly. It was a small but welcome nod in the direction of civic duty.
But the corporation's executives should not undermine that modest generosity or be lured by misguided practicality into further burdening a suffering populace.
For years, it has profited spectacularly from its considerable influence on and insider knowledge of urban zoning plans, as well as the value-adding accessibility of its properties to rail stations. The time has come to give back.
It is entirely reasonable and beneficial for a mostly public corporation to help recoup transport infrastructure costs, and share its risks, costs and profits with private entities.
However, that having been accomplished, it remains fair to ask why a majority government-owned transport firm is quite so actively engaged in erecting and managing housing that most of its users cannot afford.
Furthermore, having profited so handsomely for so long from a worsening housing situation, why have government oversight and affordable housing requirements been so limited so far?
Before we answer those questions, it is worth reviewing how we got here. When the MTR Corp was established in 1972, its mission was to build and operate a rail system to provide transport services for the people of Hong Kong.
But, particularly since its partial privatisation in 2000, its successor company has expanded on that directive, becoming a major property developer and landlord, as well as an investor in international rapid transit systems.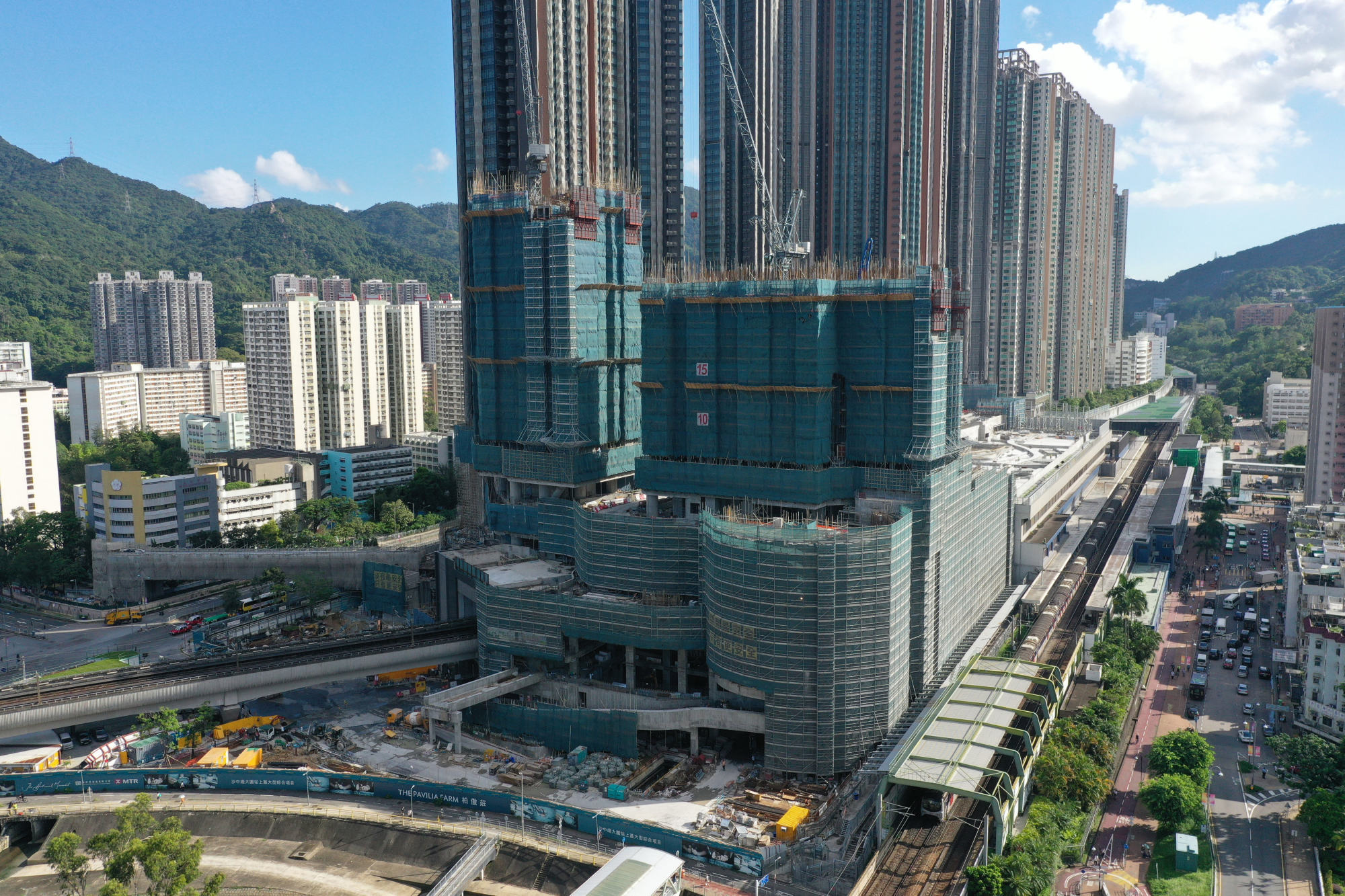 The pricey properties that the MTR Corp has developed on or near its rail stations have been highly lucrative, to the point where, unlike most urban metro systems worldwide, it has operated with no government subsidy whatsoever.
Over the past two decades, these property operations have generated profits twice as large as its considerable rail infrastructure investments, while transport services represent less than a fifth of the company's profits.
Its leaders have, for some time, viewed their corporation much like a regular for-profit enterprise, including the periodical signalling of civic-minded virtue when convenient. In keeping with this perspective, its executives seek to maximise profit and minimise loss to their shareholders.
The turbulence of the past few years has carried a heavy economic cost and the MTR Corp posted a
record deficit
of HK$4.8 billion (US$616 million) last year, its first loss in two decades. But this does not excuse the endless manipulation of zoning processes for shareholder gain.
We must remember that the MTR Corp is not just another listed private company; it is first and foremost a public service, an essential utility relied upon by most Hongkongers, but particularly the city's poorest residents.
Just as the MTR Corp recognised it could not raise transit fares amid a pandemic to recoup its 2020 losses, because of the disproportionate impact on the poor, so it must also do more to alleviate the crisis in affordable housing.
Its negative financial result in 2020 cannot be used as an excuse for further delay either, given the
dramatic rebound
to a profit of HK$2.67 billion in the first half of this year alone.
In its efforts to report profitable returns to shareholders, the MTR Corp has lost sight of its social responsibilities. It should recognise its critical civic role and the fragile public trust that renders its existence possible.
Rather than compete heedlessly to profit from Hong Kong's lack of affordable housing, it should help to fix the problem. No one suggests that the MTR Corp should burden the taxpayer by endlessly operating at a loss, but that is not the situation it faces.
The greater risk is that it is a company which is over 75 per cent government-owned yet consistently ignores civic concerns. This situation calls instead for a true balancing of interests that have, for too long, favoured profit over civic duty.
Rather than continue pretending it is just another company, the MTR Corp should act on its profound public duty. In so doing, it can turn a public relations liability into a priceless opportunity.
It should use its leading position in the real estate development and property management sectors to expand the availability of affordable housing by all feasible means.
If the MTR Corp were to set aside a portion of its profits to provide homes that the average Hong Kong resident could actually afford, it would serve as a positive example to the city's other property barons.
Such actions might involve ceding some of the housing projects built atop MTR stations to the government or selling them at cost, as People's Party chairwoman Regina Ip Lau Suk-yee and others have
advocated
.
But, in addition to its public relations benefits, such a show of commitment would do much to silence the gathering drumbeat calling for stricter regulation.
Dong Lei is a non-practising solicitor in Hong Kong and is the principal at AB Highwood Consultants