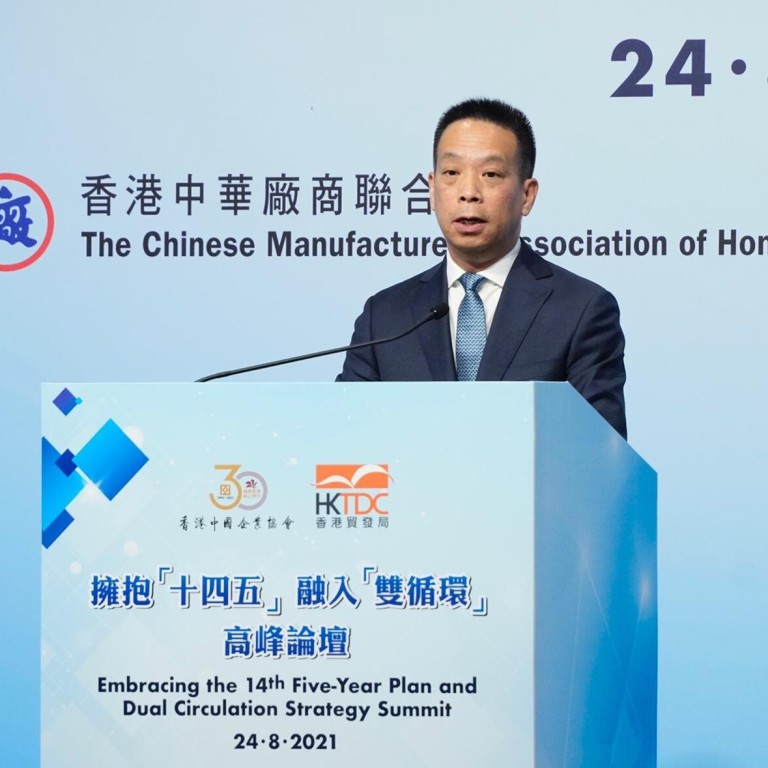 Opinion
Editorial
by SCMP Editorial
Editorial
by SCMP Editorial
Hong Kong has to come up with concrete plan as Beijing shows way
A high-level Beijing delegation has told the city not to waste more time on political disputes, but to strive for a brighter future and play its part in China's 14th five-year plan
Advice that to advance too slowly is to retreat may sound misdirected to a place with a can-do reputation such as Hong Kong. However, not only has it come to the city in a pep talk from Beijing, but also it has been endorsed by Chief Executive Carrie Lam Cheng Yuet-ngor, who says the sentiment will be reflected in her expectations of her officials.
The context is China's 14th five-year plan, in which a full chapter is dedicated to Hong Kong. The quote comes from Luo Huining, director of Beijing's liaison office in the city, who said the only way [for Hong Kong] to win tomorrow was to win today, after wasting time on political disputes and internal friction.
Luo was part of a high-powered delegation from the central government, which included Huang Liuquan, deputy director of the State Council's Hong Kong and Macau Affairs Office, and representatives of the National Development and Reform Commission, the top agency in charge of formulating and managing China's economy.
They were key speakers at a seminar for local authorities, a business summit and a session for lawmakers.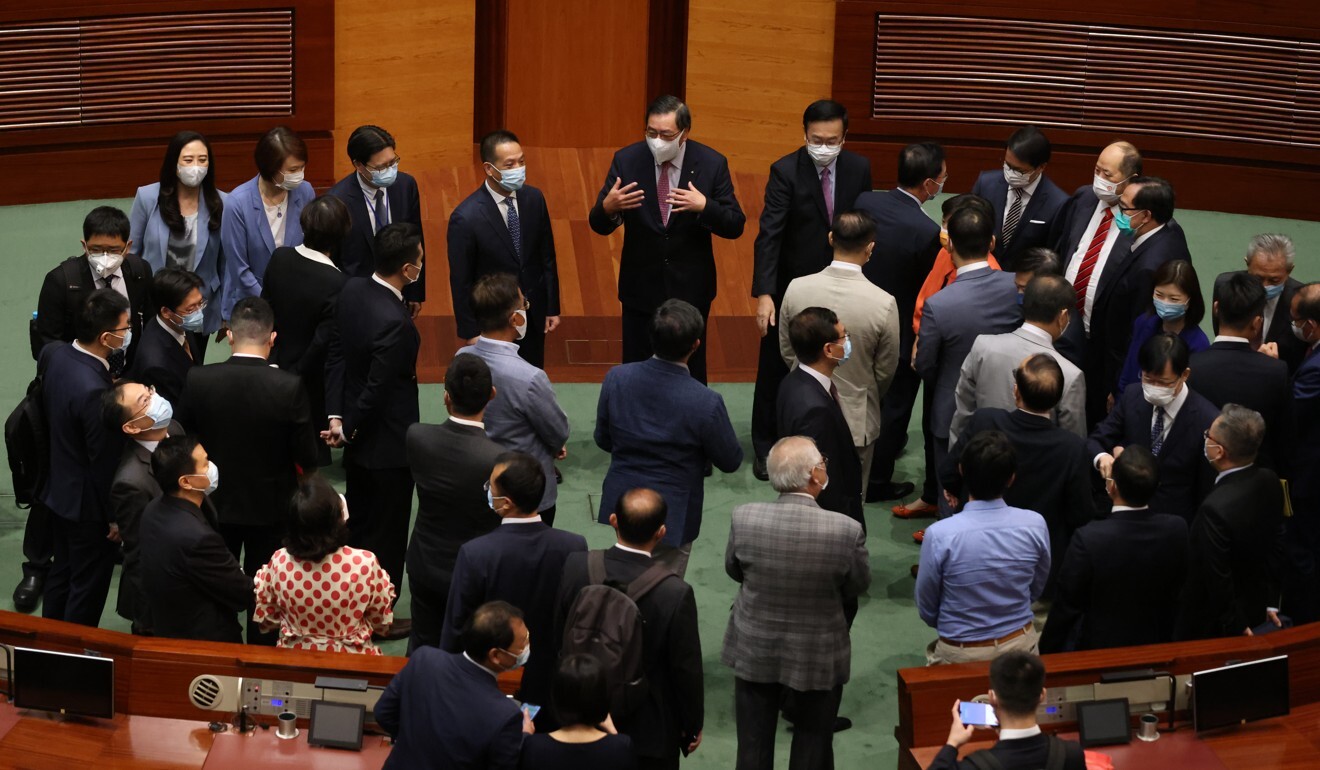 Lam invited Beijing to send a delegation to explain the city's role under the national plan. The unprecedented briefings reflect Beijing's higher profile under "one country, two systems", following its imposition of the national security law and drastic overhaul of the city's electoral system.
There is some point, from Beijing's view, in Huang's urging of Hong Kong to "roll up its sleeves to focus on its development". After all, it has been nearly six months since China's two main political bodies approved the plan. It outlined strategies to support the development of the city, centring on enhancing its competitive advantages and helping it better integrate with national development.
But we have yet to see a concrete plan from the Hong Kong government to capitalise on this support.
If there was any doubt about the value Beijing places on Hong Kong's financial role, it must surely be resolved by the presence of such a high-powered delegation, especially those from the commission, which was behind the drafting of the plan.
Equally, the inclusion of officials from the Ministry of Science and Technology implies Hong Kong should play a leading role in the integration of the
Greater Bay Area
in terms of technology and innovation. These are the major fronts along with Hong Kong's prowess in finance.
It is a cue to Lam, in her policy address in October, if not sooner, to come up with a concrete vision and plan. Beijing has shown the way ahead, in finance, technology and innovation, in a comprehensive plan for the country's development. We look forward to seeing something concrete from the government, before any more time is wasted. As Luo says, the competition is fierce.