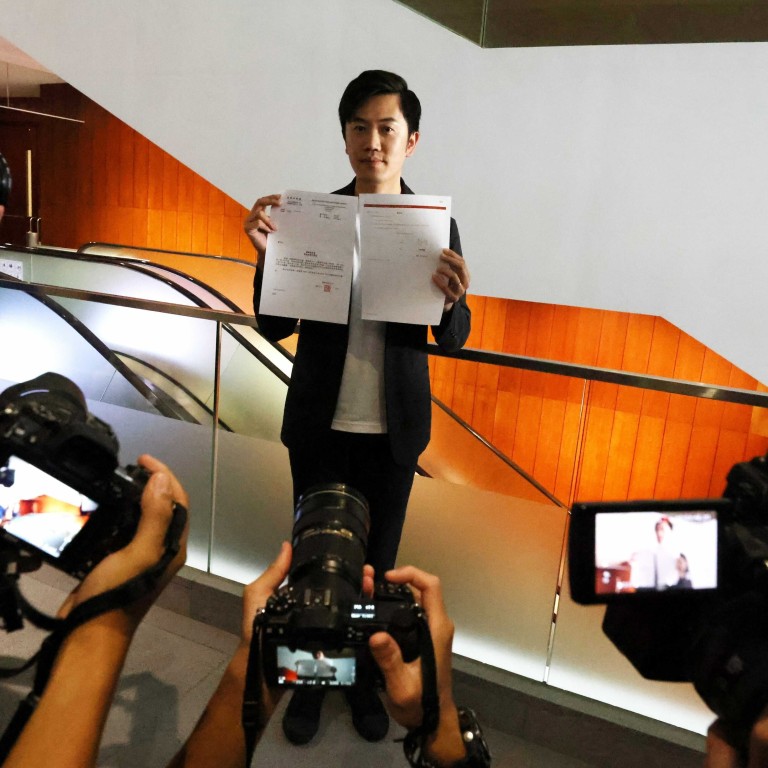 Opinion
Editorial
by SCMP Editorial
Editorial
by SCMP Editorial
Greater transparency needed on vetting committee decisions
The public and election hopefuls deserve a better understanding of what 'pretender' means when it comes to standing for coming polls
The outcome of an unprecedented vetting mechanism for candidacy has offered the first glimpse of how stringent revamped elections will be under Beijing's directive to exclude those deemed "unpatriotic". While opposition lawmaker
Cheng Chung-tai, of the Civic Passion localist faction, was surprisingly unseated
after he failed to pass the test, some relatively moderate pan-democrat hopefuls were allowed in. It seems the Candidate Eligibility Review Committee has not just applied high standards, it also has de facto power to remove lawmakers on national security grounds when an Election Committee is due to be formed to pick the city's leader and some lawmakers. The decision cannot be challenged in the courts. How it will affect perception of electoral fairness and the opposition's incentive to come forward will be closely watched.
Given this is the first case under the new rules, transparency is essential. Chief Secretary John Lee Ka-chiu denied the vetting committee he chaired was seeking to eliminate dissent, but said those who pretended to bear allegiance would not be allowed in. "Scammers are skilled in playing different roles. But for those who pretend to bear allegiance, I will not be tricked by their words as they try to cleanse themselves."
Cheng won a seat with his localism platform in 2016. He was praised by the State Council's Hong Kong and Macau Affairs Office last year when he
broke ranks with the opposition to stay on
while others in the camp resigned en mass to protest against the disqualification of four allies. Responding to the loss of his seat, Cheng was adamant that he was patriotic. He said the disqualification might be related to his calls for amending the Basic Law. Whether a candidate is fooling the vetting body with rhetoric is a matter of subjective judgment. Lee's criticisms may serve the purpose of showing the government's determination to shut out unacceptable candidates, but it is in public interest to explain what exactly has cost the seat of a properly elected lawmaker. The details will be an important reference to other aspirants.
Under the previous system, invalidation of candidacy by returning officers used to be well explained and publicised. The committee apparently uses more stringent standards that have yet to be fully understood. More explanations are needed so that aspirants will have a clearer idea whether they stand a chance.
Like it or not, the new mechanism is designed in such a way that those deemed to be a threat to national security or not upholding the Basic Law will be screened out. But the decisions still need to be well justified and properly explained. Chief Executive Carrie Lam Cheng Yuet-ngor has said that the committee has to be accountable to society. The public needs to be convinced this is the case.