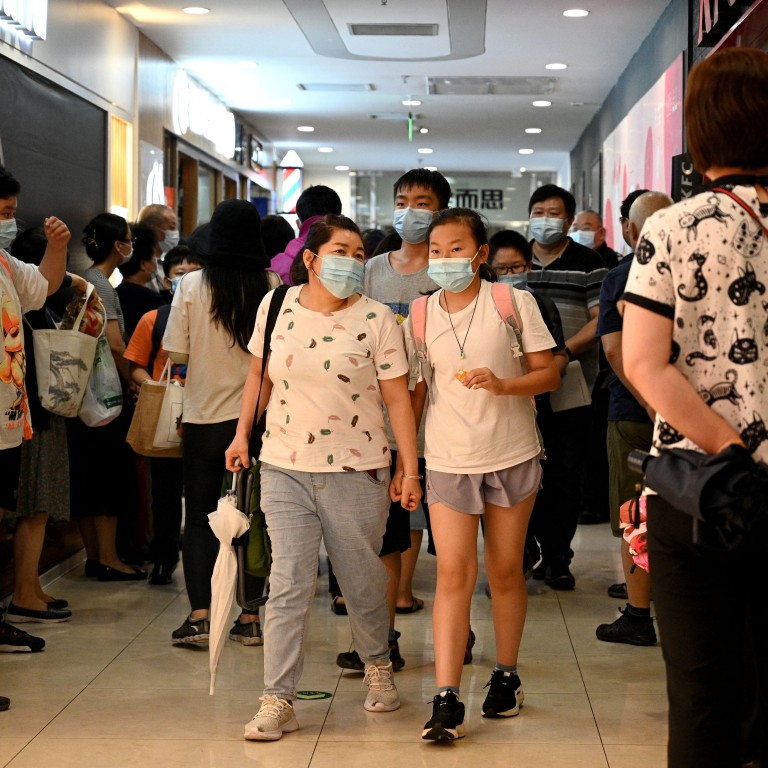 How China's census offers clues to its next policy moves
Beijing's regulatory moves are sound policy responses to its demographic and economic challenges, though they could be better communicated and the business sector given some lead time to adapt
Changes in China's demographic quantity, structure, quality and distribution will continue to direct policy measures and their business implications
Some of China's recent policies might be too tough, but the intention is to build a better and stronger economy. For instance, the call for
"common prosperity"
has caused confusion, even disorientation, outside China.
It would be much easier to understand if it is described as a continuation of policies on alleviating poverty and narrowing the gap between poor and rich. The recent
crackdown on the education market
is another example of the lack of policy communication with the business sector and the public.
Observers and analysts outside China often miss the historical background and deep-seated reasons for these policy measures. The truth is not that complicated: China has not reversed major economic and social policies. The relationship between regulation of the education sector and the
latest population census
actually illustrates policy rationality.
Regulations for extracurricular education were clearly promulgated to reduce education costs and improve the fertility rate. As a result, publicly listed education companies suffered significant losses of market value.
In a mature market economy, it often takes months or even years to react to socio-economic issues with relevant policy changes, especially when legislation is involved. However, China usually acts much more quickly.
This is a big advantage when it comes to dealing with emergencies such as the Covid-19 pandemic. But for the business sector, it often means a lack of lead time to adapt to new policy measures.
The plunges in Chinese education stocks might be just one of many cases of the census making a direct or indirect impact on the business sector. So, what are the other key issues revealed? What types of policy measures might be implemented?
Firstly, total population growth has slowed down and the total fertility rate has hit a
historic low
. Population growth fell to 0.53 per cent over the past 10 years. China's fertility rate dropped to 1.3 in 2020, even lower than Japan's.
In comparison, according to the World Bank, fertility rates for the world, European Union and low- and middle-income countries were 2.4, 1.5, and 2.5 respectively in 2019.
Secondly, the population is ageing, and the working-age population is shrinking. The working age share of the population (those between 15 and 59)
decreased by 6.79 percentage points
in 10 years, while the share of those aged 60 and above increased by 5.44 percentage points.
People aged 65 and above accounted for 13.5 per cent of the population, 7.5 percentage points higher than in other developing countries. The working age population peaked in 2010 and the total population is expected to peak in 2025.
Thirdly, urbanisation reached around 64 per cent in 2020. Nearly 15 per cent of the Chinese population live in cities without urban
hukou
or household registration documents, which means they might have no access to local social benefits.
Hukou
is one of the major unresolved issues from the past that still hampers the free flow of people within China.
So, what might be the policy measures and business implications in four respects, with regard to demographic quantity, structure, quality and distribution?
To increase the quantity, China should aim to increase the fertility rate with strong policy support. Besides the newly adopted
three-child policy
and measures aimed at reducing the costs of child rearing, it is also necessary to provide welfare benefits and even rewards for families with two or more children. Instead of the three-child policy, no limits should be set on fertility.
Chinese-style advocacy should also be applied. Additionally, attracting immigrants may be one way to boost population growth, although the impact may be very limited on a country with a population of 1.4 billion.
To improve the population structure, China should tackle the challenges of population ageing by
raising the retirement age
, and evolving away from labour-intensive industries and jobs.
The export competitiveness of labour-intensive manufacturing industries would continue to decline, resulting in weakening foreign demand. A declining population also weakens China's economic advantage by reducing demand for infrastructure and therefore investment.
Ultimately, the investment-driven growth model might be transformed and weaken investment demand. It would also affect consumption since population ageing would depress consumption demand. Increasing investment to improve the quality of education and training can offset the disadvantages of population declining.
Although the total population is declining, the quality of the population is improving. China's demographic quality has improved significantly in the past decade. Education and training are the key to improving the
quality of the workforce
.
The government, the market (enterprises), society (households) and education institutions should coordinate and invest more in education. Ultimately, this would boost technology and increase productivity continuously, thus enabling China to develop a high-quality and innovation-driven economy.
Accelerating urbanisation, through the coordinated development of city clusters, would enhance demographic distribution. with coordinated regional city cluster development would enhance the distribution. People will continue to move to the
"national central cities"
and major city clusters. It will be necessary to build more infrastructure to connect the national central cities as well as improve connectivity within the city clusters.
China's urbanisation will enter a new era, and its demographic distribution will better serve the development of the market economy.
In conclusion, although China faces serious challenges, there are solutions. It is firmly believed that China is on the way to becoming the
world's largest economy
. However, it is important to consult with different stakeholders in the policymaking process, and to give the business sector enough lead time.
China should also avoid imposing uniformity in all cases when issuing regulations. Otherwise, let markets play a decisive role in resource allocation would just become slogan.
G. Bin Zhao is a senior economist at PricewaterhouseCoopers China and he also leads the firm's China strategic research. The opinions expressed here are the author's own