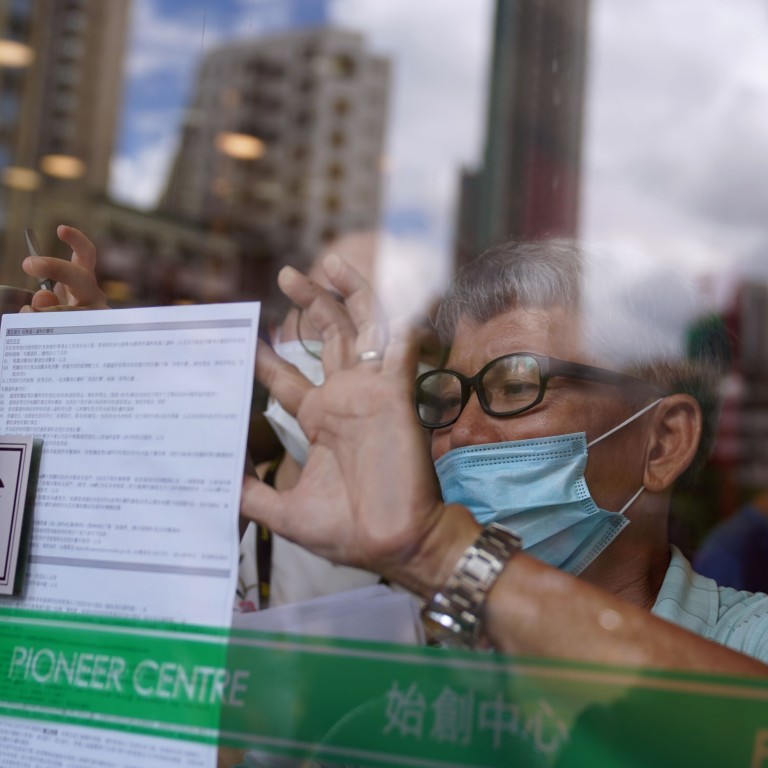 Opinion
Editorial
by SCMP Editorial
Editorial
by SCMP Editorial
Allocation of digital vouchers not smart
Scheme has exposed how government move towards a cashless society has failed to take into account the logistical challenge that presents to the elderly
The digital consumption voucher scheme is meant to give timely relief to the needy, stimulate the coronavirus-battered economy and bring Hong Kong closer to a cashless society. Ironically, many less tech-savvy citizens feel they have been short-changed, after they failed to get their allocation as scheduled because of registration issues. The scene of frail and emotionally charged elderly people crowding a government office reflected badly on not only the administration's poor preparation, but also the digital divide between the older and younger generations.
The aggrieved are
mostly elderly who opted for paper rather than online registration
for the HK$5,000 vouchers. Officials said the first tranche worth HK$2,000 was not released to some because information, such as documents, were missing. The chaos prompted officials to extend the registration deadline another two weeks until September 15, but the move did little to calm emotions.
The government is to blame for failing to proactively follow up the registration issues. It said unsuccessful applicants had received a text message asking them to resubmit details, but the fact that they had shunned online registration in favour of paper forms suggests they are not familiar with the use of electronic devices. Some may not even have been able to read Chinese or English. This fiasco could have been avoided had the government reached out to those who did not respond to its messages. The priority now is to increase manpower in order to clear the backlog as quickly as possible.
The sorry state of affairs underlines the digital divide in the city. Government data last year showed 93.9 per cent of households had internet access at home, but while nearly 80 per cent of those aged 10 and over used a personal computer, less than 40 per cent of those aged 65 and above did so. That explains why no fewer than 392,000 of the 6.9 million applicants for the consumption vouchers still opted for paper registration. This group inevitably becomes a logistical challenge to a scheme that is essentially cashless and digital. The blunder is a reminder that Hong Kong is still far from being a smart city. As public information, services and benefits are shifting increasingly online, let's not forget many are struggling to catch up.