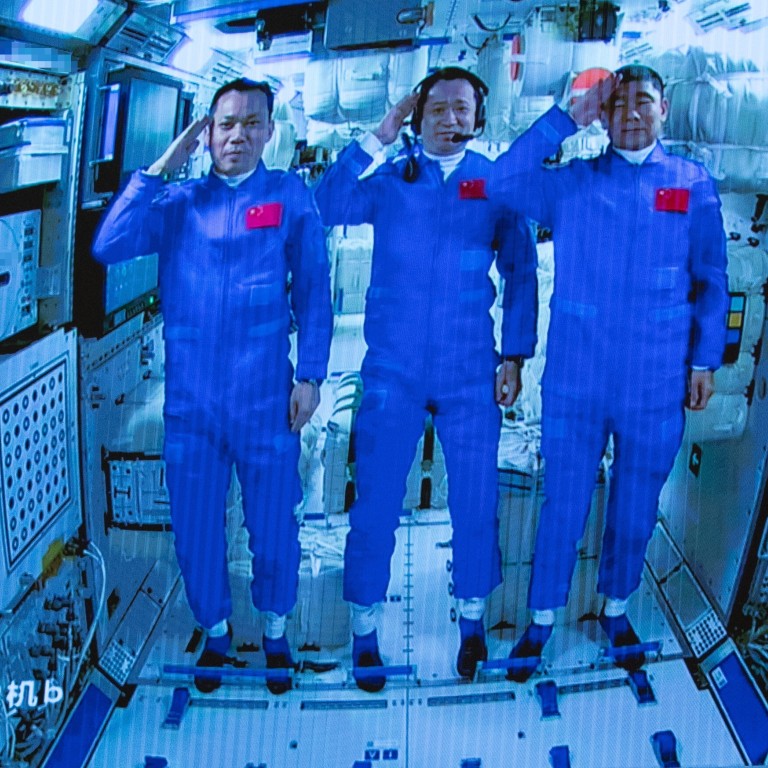 Opinion
Editorial
by SCMP Editorial
Editorial
by SCMP Editorial
Youth engagement with astronauts has benefits close to home
The live video chat between Hong Kong students and the astronauts aboard the Tiangong space station created the opportunity for personal development as well as reflecting the importance of the city's youth to Beijing amid growing efforts to cultivate stronger national identity and patriotism
Hong Kong youngsters do not often have their views heard far and wide. However, their voices reached as far as space on Friday, thanks to a live dialogue session with Chinese astronauts aboard the space station.
The unprecedented engagement reflects the importance of the city's youth to Beijing amid growing efforts to cultivate stronger national identity and patriotism among the younger generation.
The 25-minute live video chat with astronauts Nie Haisheng, Liu Boming and Tang Hongbo was the highlight of a seminar on national space programmes at the Convention and Exhibition Centre in Wan Chai.
Students were chosen to ask questions as the Tiangong station orbited the planet at an altitude of some 380 kilometres. Questions ranged from the daily routine inside the station to whether Hong Kong could be seen from space. The astronauts also gave a tour of the module and demonstrated how they exercise in zero gravity.
Chinese astronauts have visited Hong Kong no fewer than six times since the launch of the country's first manned space missions. But this is the first time local residents have been directly engaged by astronauts at work in space.
Since arriving at the space station in June, the team has only held three public dialogues with Earth, including a call with President Xi Jinping, an interview with the national broadcaster and a conversation with student representatives from mainland provinces.
Friday's session, described as a special gift to Hong Kong, speaks volumes of the city's unique status and importance to the central government.
To facilitate wider engagement and participation, local students were encouraged to submit their questions in advance for consideration. Some 200 attendants were involved in the event which was broadcast live to schools and the community.
It takes more than a short dialogue session to instil a stronger sense of belonging and national identity. But in a similar way to gaining first-hand experience from cross-border study tours, students benefit from direct engagement with astronauts, not just in terms of pride and patriotism, but also in personal development.