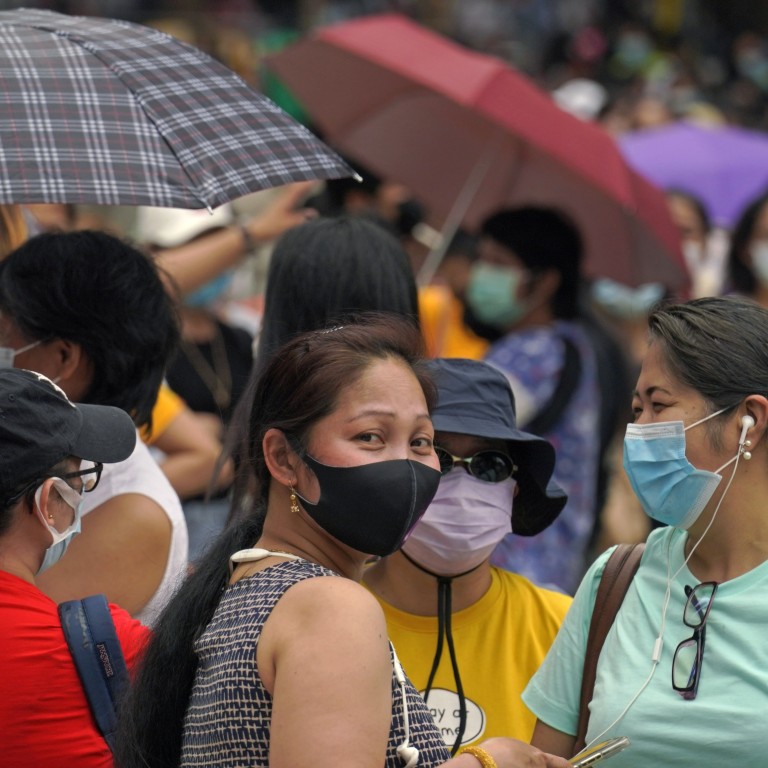 Opinion
Editorial
by SCMP Editorial
Editorial
by SCMP Editorial
Beware exploitation in market for helpers
Some middlemen may be tempted to take advantage of the chaos caused by Covid-19, affecting both employers and employees
The disruption to the supply of domestic helpers as a result of the Covid-19 pandemic continues to reflect many families' dependence on affordable foreign labour. Complications include travel restrictions that have left helpers stranded overseas, the lack of designated quarantine accommodation and issues over acceptance of foreign vaccination that have only just been resolved.
Many local families have suffered, typical of them being a working couple with a child and elderly dependents. The quarantine issue, which could prolong the shortage of helpers, is only now being addressed – up to a point – with news that arrivals from the Philippines and Indonesia will be allowed limited use of the Penny's Bay quarantine camp in about three weeks.
Meanwhile, demand has forced up the wages and fees helpers and employment agencies can command. Once the issue of vaccination recognition was resolved, the only other quarantine facility designated for helpers – the Silka Tsuen Wan Hotel – was quickly and fully booked until early November. Chief Executive Carrie Lam Cheng Yuet-ngor responded by announcing that
800 of 3,000 quarantine rooms at Penny's Bay
, intended to house close contacts of local Covid-19 patients, of whom there are now none, will be open to helpers for their 21 days of quarantine.
The government has made it clear, rightly, that the resumed flow of helpers will be regulated, at perhaps 20 a day, as a cautionary measure to protect the gains the city has made against the virus.
There remains the issue of cost, with Lam predicting a daily rate of HK$500 or less for the Penny's Bay facility, which is on top of helpers' documentation fees that can run to HK$12,000. Given complaints in the past about overcharging by employment agencies, leading to unsustainable borrowing and chronic indebtedness among helpers, the authorities need to be vigilant against unscrupulous operators exploiting the new situation.
The impact of Covid-19 on the supply of helpers has highlighted many families' need for affordable child and elderly care support. Absent more family-friendly policies, dependence on foreign labour entails an obligation to safeguard public health and helpers' rights, including protection from exploitation by middlemen.