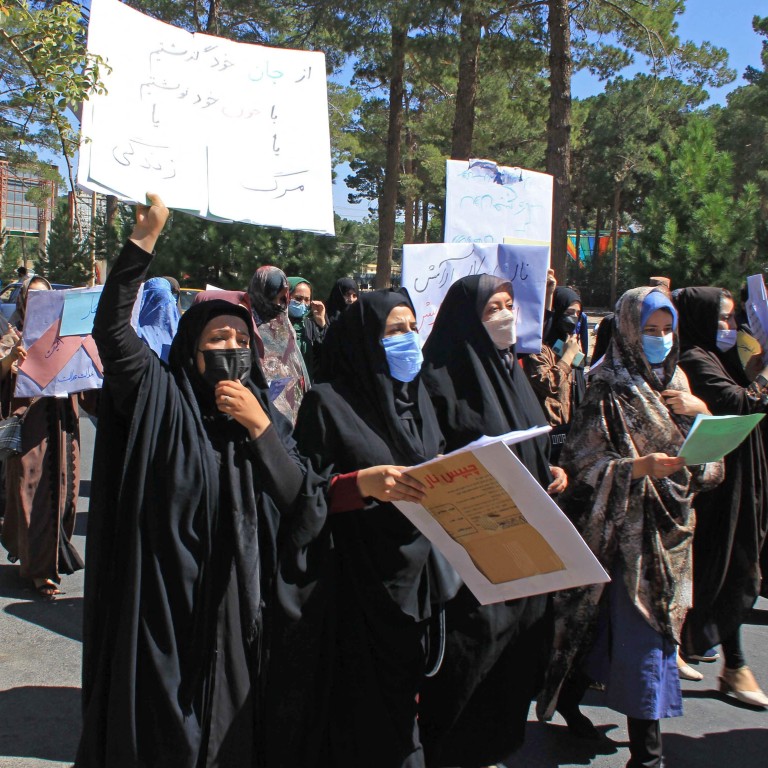 Opinion
Editorial
by SCMP Editorial
Editorial
by SCMP Editorial
For Taliban to gain trust, it must protect the rights of women
Vague promises do not allay fears; the group's leaders have to ensure a continuation of hard-won freedoms
The Taliban is presenting a more moderate face to the world from when it repressively ruled Afghanistan from 1996 until a Western military invasion almost 20 years ago.
Preparing to announce a new government after again seizing power and the departure of American-led forces, the hardline Muslim group has vowed that women will be able to participate in society under the Islamic system it will impose.
But what that means has not been defined, prompting concerns that abilities to work and receive education and take part in public life as guaranteed by laws will be eroded or removed. Protecting those entitlements has to be a priority if the regime is to gain wide acceptance and the nation is to prosper.
There is understandable concern given accounts as the group imposes its rule. While girls have returned to school in Herat, the third-biggest city, they were initially barred as were women when they tried to go to work.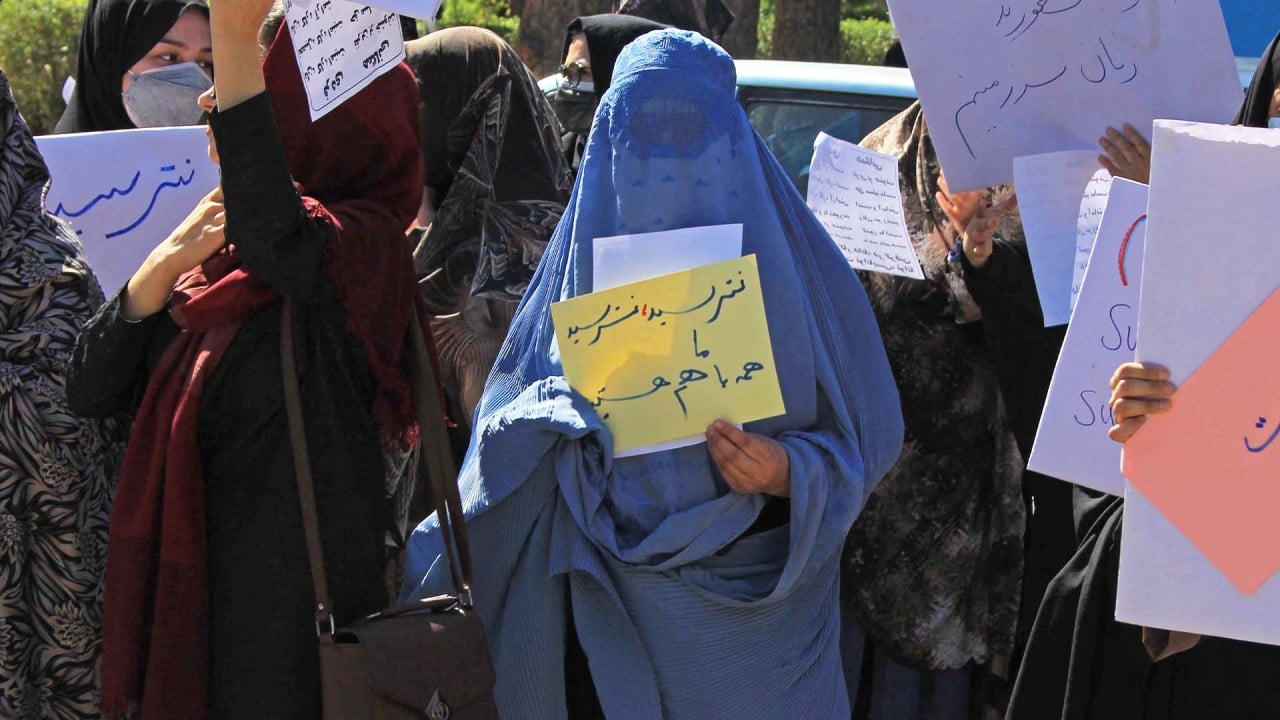 01:39
Women protest in Afghanistan for female representation in Taliban's new cabinet
Women protest in Afghanistan for female representation in Taliban's new cabinet
Elsewhere, there have been forced marriages with Taliban fighters. The burka, the head-to-toe covering mandated in the most conservative Muslim societies, has again replaced dresses and headscarves in some parts of the country.
These are echoes of when the Taliban last held power and the reason women have been protesting to call for the gains of the past two decades to be protected. The 2004 constitution guarantees men and women "equal rights and duties before the law" and legislation in 2009 protects against forced and underage marriage and violence.
From almost no girls at school there are now tens of thousands at university and there is female representation across society; women comprise nearly half of civil service jobs in government ministries.
The Taliban's acting higher education minister has said women will still be allowed to go to university, although classes are to be segregated, as would happen at other levels of school.
But while a female news anchor was able to interview one of the group's officials in a television studio, unthinkable before when women were largely confined to homes and TV, radio and music were banned, she has now fled to Qatar claiming that women in the country are "in a very bad situation".
How the gender is treated varies widely across the Muslim world; rural communities often adhere to traditional values, nations such as Pakistan and Indonesia have had female leaders and ultra-conservative Saudi Arabia still imposes restrictions on everyday life. That gives the Taliban wide scope and creates uncertainty as to how it intends to rule.
The group said in its first press conference after taking power that it wanted the world's trust. But vague promises, particularly for women, do not allay fears. Its leaders have to ensure a continuation and protection of freedoms and rights.