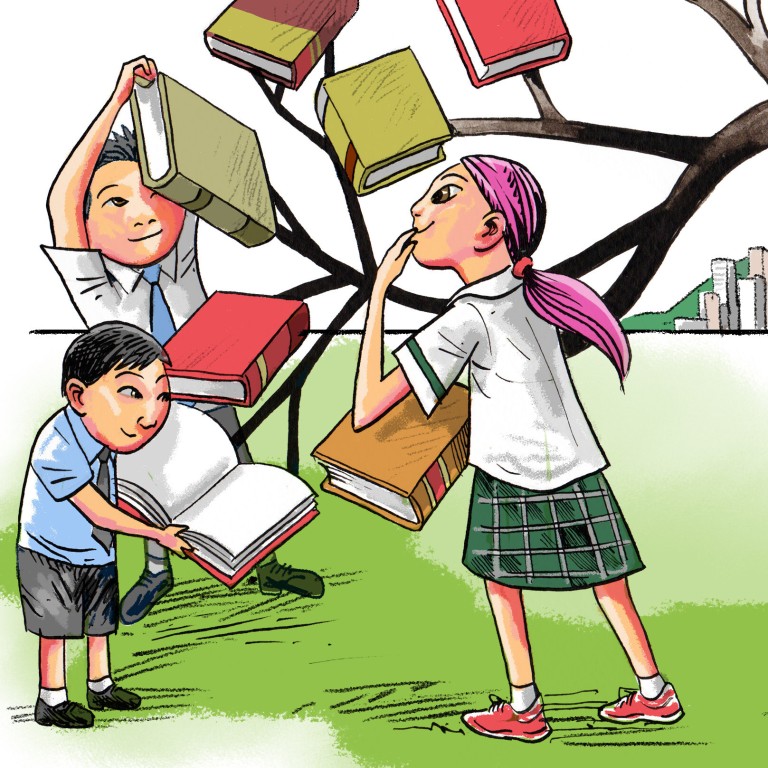 Hong Kong should join mainland China in embracing education reform, and reject a return to 'normal'
Going back to how things used to be might be a relief but it still leaves unsolved many lingering problems in Hong Kong's education system
With improved policy, a new perspective and integration of education technology, we could usher in an age where free, quality education is available to all
Across Hong Kong, classes from primary through to university are back in session. For many parents, administrators and students at all levels, one education goal has been paramount:
get back to the way things used to be
.
But it is worth taking time to think about whether returning to "normal" is the ideal goal. For all its challenges, Covid-19 has provided an unprecedented opportunity to rethink and reshape our education system, and we should not squander it.
Although education has been called the great equaliser, the pandemic has clearly illuminated the
disparity in Hong Kong
. The unplanned shift to online learning last year affected students at all levels, but especially many of the more than 181,000 disadvantaged children in the city who had trouble accessing the tools necessary to keep up.
A survey found that more than 200,000 Hong Kong households do not have a personal computer – only 33.9 per cent of households with a monthly income of less than HK$10,000 (US$1,300) have one, for example. Conversely, the figure is 96.5 per cent for households with a monthly income of more than HK$50,000.
But even when access to hardware was not a problem, internet connections were often too unstable to support streaming videos. A staggering 65 per cent of Hong Kong students had to study on their phone last year. Many had to rely on free internet from businesses such as McDonald's and 7-Eleven, risking infection and having their lessons disrupted when the 30-minute free Wi-fi access ended.
To protect children's mental and physical health, the new regulations ban written exams for pupils aged 6 and 7, and pupils in other years of compulsory education will only have to take examinations once a term. Written homework has been banned for first- and second-graders, and limited for junior high students to no more than 1.5 hours per night.
Teachers on the mainland will be required to rotate schools every six years to ensure top talent is evenly spread among schools. Also, schools are banned from setting up priority classes for gifted students.
While imperfect, the premise behind these changes makes sense. Compulsory education should not overburden children, be excessively costly for families or necessitate hours of additional study in tutorial centres just to get by.
But even though there are serious challenges, the exciting reality is that these are some of the most fixable in the history of public education. With a combination of improved policy, a change in perspective and intelligent integration of useful education technology, we could usher in a golden age for education where free, quality education is available to everyone.
When done right, edtech can enable student autonomy through self-paced learning while enhancing interactive and collaborative learning in class. The key is to ensure students have equitable access to technology while educators and parents have the support they need.
With all the technology and resources available, why not aspire to a society that has truly equal access to education at primary, secondary and tertiary levels? Let's take this opportunity to dream bigger and make a plan that serves all Hongkongers for decades to come.
David Bishop is a principal lecturer in the Faculty of Business and Economics at the University of Hong Kong