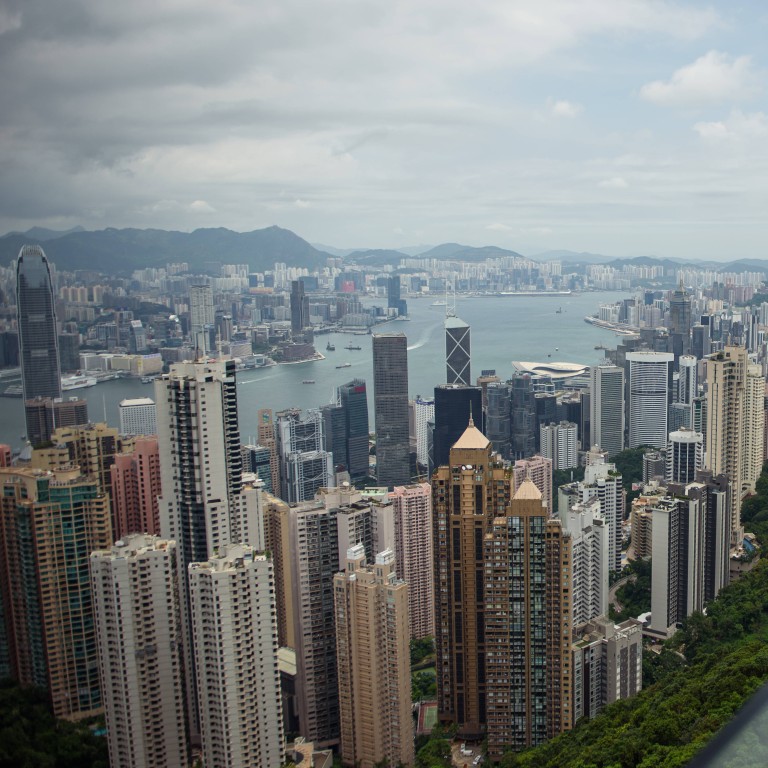 Opinion
Editorial
by SCMP Editorial
Editorial
by SCMP Editorial
Hong Kong can add value to regional trade pact
By connecting firms and economies with the mainland through the Greater Bay Area, city will bring something different to the RCEP
The longer pandemic restrictions continue, the more important it is that a financial and commercial hub such as Hong Kong is positioned for growth once borders reopen. That is the reality behind
a virtual summit on Beijing's Belt and Road Initiative
between city and mainland officials, and the push from Beijing and Guangdong to accelerate Hong Kong's integration with the
Greater Bay Area
in a global technological and innovation centre.
China chose the summit to reaffirm its pledge to support the city's participation in the world's biggest free-trade area in its own right as an international trade hub. Commerce Minister Wang Wentao said Beijing would help the city join "as soon as possible" the Regional Comprehensive Economic Partnership (RCEP), consisting of China and 14 other Asia-Pacific nations in a region that accounts for 30 per cent of the world's population and gross domestic product.
Wang's ministry also undertook to bolster the city's involvement in the belt and road plan,
President Xi Jinping
's vision to grow global commerce, especially in developing overseas industrial estates spearheaded by Chinese companies.
If evidence were needed of support from Beijing and Guangdong for Hong Kong's integration with southern China and development of the economic bloc, it was to be found a day after the virtual summit when a three-week, government-backed online shopping festival for merchants in the
Greater Bay Area
began on the e-commerce platforms of Alibaba Group Holding, the owner of this newspaper. About 300,000 brands in the Bay Area, offering more than 13 million products, are taking part.
Hong Kong's role in the belt and road plan and Beijing's backing for RCEP membership are testament to the city's standing as a finance, trade, shipping and aviation hub. But the core of its future economic development lies in integration with the Bay Area, Beijing's scheme to unite Hong Kong, Macau and nine southern mainland cities into a technological and innovation powerhouse. It is in creating connections for companies and economies with the mainland through the Bay Area that Hong Kong can bring something different to the table in the RCEP.