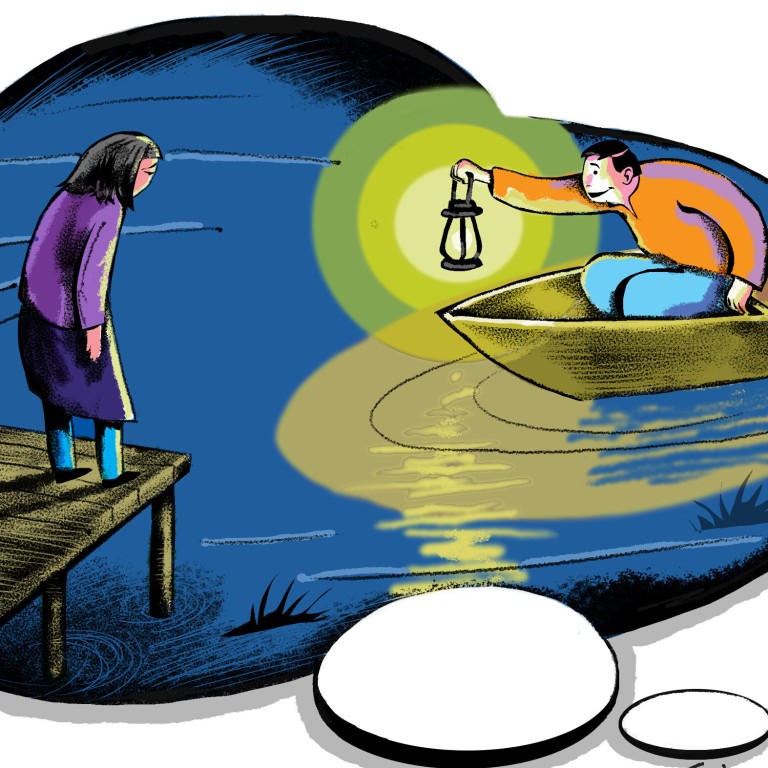 To prevent suicide, we need to become a beacon of hope to those in pain
In Hong Kong, deaths by suicide have increased among three vulnerable groups – older women, the under 16s, and young women aged 15-24
World Suicide Prevention Day is more than just one day. It's about embedding awareness into our everyday lives, and reaching out to family, friends and even strangers
Today is World Suicide Prevention Day. In a world changed by the Covid-19 pandemic, mental health is becoming a global priority as the psychosocial implications of social distancing, quarantine and other restrictions become clear.
With the theme of "Creating Hope Through Action", the International Association for Suicide Prevention hopes to "create a social movement of preventative action" around the world.
In Hong Kong, despite the challenges posed by the pandemic and unfavourable
employment conditions
, the suicide rate in 2020 was 12.1 deaths per 100,000 people, slightly less than the 13.1 in 2019 and also below the global average.
Nonetheless, we have identified three subgroups who need special attention: older female adults, young people aged 15 or under, and young female adults. There were significant rises in deaths among these groups, which offset the decreases among other subgroups.
First, among older women aged 60 or above, the suicide rate rose from 11.9 per 100,000 in 2019 to 15.3 in 2020; conversely, deaths among men of the same age fell from 34 per 100,000 to 24.5 in the same period.
Second, among those aged 15 or under, there was a worrying uptick in deaths from 0.7 per 100,000 to 1.3 over the same period. Third, among young women aged 15 to 24, the suicide rate rose from 4 per 100,000 to 6.1.
Hong Kong is a rapidly ageing society, with more than 18.3 per cent of the population aged 65 or above. In particular, there are more older women due to the difference in life expectancy: 82.7 years for men, and 88.1 for women.
The 2016 census showed there were 16,000 older widowers and 84,000 older widows who lived alone. Covid-19 containment measures have disrupted social lives, causing stress, isolation and anxiety
among older adults
, especially those who are unwell and have limited social support.
The recent
wave of migration
has also have hit some senior citizens, who may feel abandoned by
departing children
and possibly grandchildren. It is important to leverage community resources to provide these seniors with timely support.
In the case of children and young people, globally, school suspensions in the past year have disproportionately affected children from families of low socioeconomic status. However, it is encouraging that many schools have made an effort to help these children, who may lack the resources for online education.
For young female adults, our concern is that social support has been disrupted by the pandemic. Young women seem to be more affected by this than young men, and we need to learn how to protect the well-being of young women.
World Suicide Prevention Day is more than just one day, it's about embedding awareness, support and action into our everyday lives. Each of us could take the time to reach out to someone in our community, especially those in the three vulnerable groups. It could be a family member, friend, colleague or even a stranger. It may change someone's life for the better.
Look out for warning signs, including hopelessness, rage, uncontrolled anger, thoughts of revenge, reckless behaviour, feelings of being trapped, increased alcohol or drug use, withdrawal from social interactions, anxiety, agitation, loss of sleep or too much sleep, and dramatic mood changes.
We don't need to have all the answers. People are often reluctant to intervene, for many reasons, including a fear of not knowing what to say. It is important to remember there is no specific formula. Individuals in distress are often not looking for specific advice. Empathy, compassion, genuine concern, knowledge of resources and a desire to help are the key to preventing a tragedy.
Individuals who have survived a suicide attempt also have much to teach us about how the words and actions of others matter. They often say they were not looking for specific advice but, rather, compassion and empathy from others helped them turn things around.
Don't be afraid to ask someone if they are suicidal. One factor that prevents individuals from intervening is the worry of making the situation worse. This hesitancy is understandable as suicide is a difficult issue to address, and it is believed that talking about it may trigger a vulnerable individual.
However, evidence suggests this is not the case. Lending support and a sympathetic ear is more likely to ease distress, as opposed to exacerbating it. Listening with compassion, empathy and a lack of judgment can help restore hope.
We can check in with someone, ask them how they are doing and encourage them to tell their story. Such small gestures go a long way towards noticing what is going on with your family, friends and colleagues.
We should take time to reach out and start a conversation with the people around us if we notice something is different. By stepping closer and connecting, we may be able to encourage those with suicidal thoughts to reach out for support.
We could also take time to find out what help is available both for ourselves and for others. We never know when we may need this knowledge and, by being aware, we will be ready to support those in need.
Every action, however simple, can connect someone to life and the help they need. To prevent suicide, we need to become a beacon of hope to those in pain. I am very encouraged by the recent extraordinary achievements of our Olympians, who remind us that, against all odds, it is possible to overcome.
With persistence and by maintaining hope, we can ride through storms and rise to challenges, and a better society will emerge.
Paul Yip is director of the HKJC Centre for Suicide Research and Prevention and a national representative of the International Association of Suicide Prevention