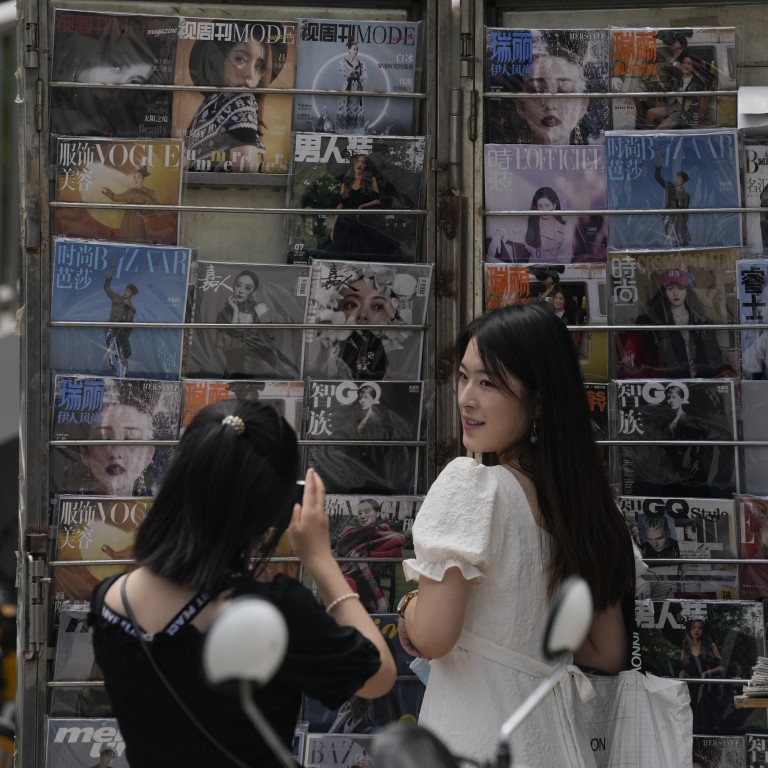 Opinion
Editorial
by SCMP Editorial
Editorial
by SCMP Editorial
Stars can take stage as good role models
Recent scandals involving recklessness, bad behaviour and lawbreaking have prompted authorities in China to tighten curbs on the entertainment industry
The outsized fan base of China's top celebrities gives them enormous influence, particularly on the young. Their social media reach means that what they do, say, wear, buy and endorse can sway tens of millions of followers.
But those famous because they can act, dance, sing, are attractive or simply have good connections also have to be aware that having a high public profile that can bring considerable wealth comes with an obligation to maintain equally high moral standards.
Recent scandals involving recklessness, bad behaviour and lawbreaking have unsurprisingly prompted authorities to tighten curbs on the entertainment industry.
Superstars accused of crimes including tax evasion, rape and sexual harassment have had social media accounts shut down; as is to be expected, they have been arrested, jailed, given massive fines, or forced to quit. Regardless of how popular or wealthy an entertainer is or obsessive their fans, no one can be above the law.
01:28
Pop star Kris Wu detained by police in China over rape allegations
Pop star Kris Wu detained by police in China over rape allegations
But the crackdown has also extended to other facets of the entertainment business, with celebrity worship being targeted through the scrapping of ranking lists, limiting of music sales, tightening of oversight of marketing agencies and increased scrutiny of fan sites. The latter is an attempt to stamp out verbal attacks, doxxing, stalking and excessive spending through imposition of penalties.
Such circumstances may be difficult for some stars to accept; they became famous for their talent or looks, not necessarily because of morals, values or contribution to society.
Being in the public eye can also be difficult to get used to and involves a learning process. But the public spotlight obviously also has the potential to bring great wealth from performing, product endorsements, merchandise and appearances. That is where the responsibility to use influence wisely comes in and China's public has high expectations of top performers.
Celebrities are foremost artists and entertainers, but through their influence, they can have a positive impact on the community. They should strive to set high standards in their private and public lives. Their income should be less about flaunting wealth than being an example to fans through supporting causes and charities. Good role models are good for society.