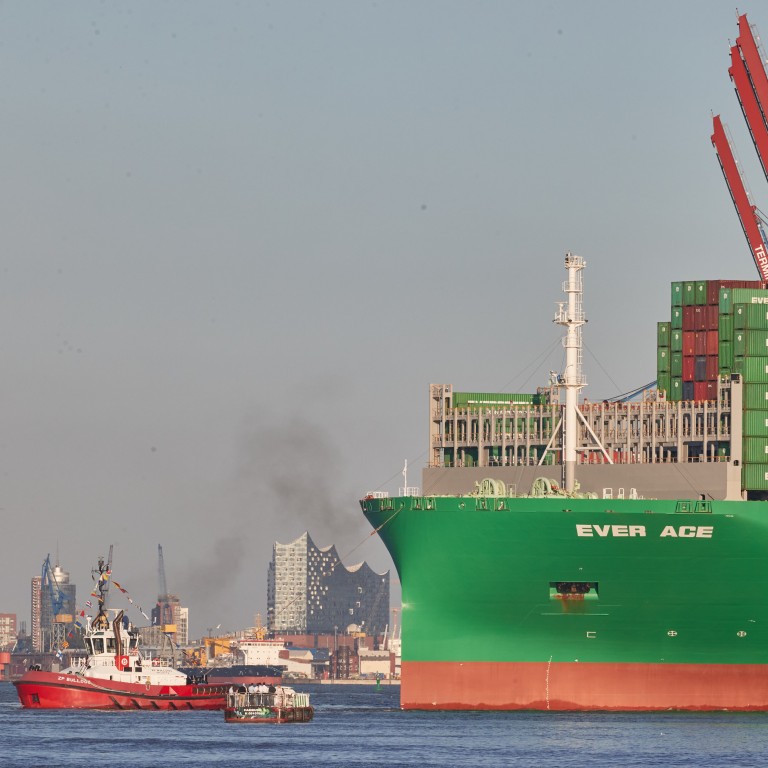 EU must rethink its carbon border tax to sidestep potential legal problems
The scheme would lead to different prices within the EU for the same or similar products, potentially flouting the WTO principle of non-discrimination
Any major legal problem may well place a stigma on the project, and provide the best weapon to critics and foot-dragging countries to derail it
The European Union has unveiled an ambitious proposal to tackle the global climate crisis. Most notable in Brussels' forward-looking climate package is a scheme to impose, from 2026, an extra charge on imports manufactured abroad under decarbonisation standards that fall below the EU's.
Given the
urgency
of coping with global
climate change
, the EU's move is both timely and laudable.
Climate change
poses a global threat that requires swift joint action on all fronts. A trade restriction measure at the border by a major market such as the EU would be all the more effective in getting "slow" countries to fall in line.
The only thing is the legal issue: is this novel scheme compatible with trade norms, most notably the WTO agreements?
One might say that if the direction is correct, legal problems should not stand in the way. This is wrong, or at least naive. Any major legal problem may well stigmatise the project, and provide the best weapon to critics and foot-dragging countries to derail it.
Knowing their trade interest would be acutely affected, many countries will have all the more reason to spot legal problems and pursue countermeasures, retaliation and litigation. Legal discourse will devour the
climate change
common undertaking. This is why legal tightness is a key to success for any prospective anti-climate change scheme.
There are two fundamental issues regarding the EU proposal.
For the operation of the new border scheme, Brussels will have to evaluate other countries' decarbonisation systems and provide credit to the imported products for the payment made in those respective domestic systems. This country-specific adjustment would inevitably lead to a jagged level of charges inside the EU for the same or similar products.
If imposed charges are different, even if the products are the same or can be directly substituted, then the difference will lead to discriminatory treatment, which is prohibited under a cardinal World Trade Organization principle. According to prevailing jurisprudence, policy background or good cause is not able to save otherwise existing discriminatory treatment.
The next question is whether such discriminatory treatment is nonetheless justified as an exception. Indeed, government action to preserve the environment can sometimes be shielded from a legal challenge, even if there is a violation of key principles such as non-discrimination.
The legal bar for this exception, however, is set too high for ordinary government measures to clear. As a result, it has rarely been mobilised successfully so far. There seems no reason to believe the EU measure would fare any better.
Thus, the EU plan, while timely and important, is embedded with structural sore spots. The plan will add yet another twist to the already battered global trade front through unilateralism and protectionism. Ensuing trade friction will undermine the overall solidarity of the global community.
Rather than a unilateral trade measure, a specific multilateral endeavour to enhance collaboration would be more effective. Consider, for example, data collection and greenhouse gas emission calculations for industries and products.
Accurate data and calculations, when disseminated and shared, will clarify which country is failing, freeriding or capitalising on neighbours' decarbonisation efforts. Properly enforced, it would mobilise an effective naming and shaming.
Of course, it is not sufficient but it is probably better than multiple trade conflicts. To the extent that the EU proposal contains data collection and emission calculation formulas, it hits the nail on the head.
Also, we could consider pursuing a global consensus for a new framework to take into account different carbon prices. The EU proposal also offers a good starting point for this.
In other words, except for the border charge and the way it is presented (unilateral action), the EU proposal guides us in the right direction.
Exploring all these cooperative avenues would obviously be difficult, but it would be the only proper way forward. The EU's attempt to introduce the Carbon Border Adjustment Mechanism should be reconsidered, as it is currently a recipe for a legal quagmire.
Jaemin Lee is professor of law in the School of Law at Seoul National University