Opinion
Editorial
by SCMP Editorial
Editorial
by SCMP Editorial
Mandatory vaccines may be unavoidable
While persuasion is the preferred approach, the aim at the end of the day is to get as many people as possible vaccinated. It may not take another major outbreak of the virus for the government to impose restrictions on the unvaccinated
Persuasion is the preferred approach to getting enough Hongkongers to vaccinate against the coronavirus to pave the way for a return to normal life. What if it fails? The city just got a bad taste of that with Cathay Pacific Airways' sacking a number of flight crew because they failed to meet a deadline to produce evidence of vaccination or valid reasons for not doing so.
Although vaccination is not mandatory, and the persuasion was heavy-handed, many would empathise with the airline's explanation that global border controls have dramatically reduced its ability to operate with unvaccinated aircrew.
It is not the first unofficial case of jab or job. The government has maintained the carrot approach but officials have not ruled out the stick, such as banning the unvaccinated from malls and restaurants. With Hong Kong's flag carrier and best-known brand taking the stick to its staff, mandatory vaccination looms larger on the radar.
In occupations that engage face-to-face with the public, like restaurant staff, the case for vaccination speaks for itself. But where do you draw the line with selective compulsion? Is it hypocrisy, for example, if this newspaper argues for compulsion for others but not for itself when it can interface with people online or through masks?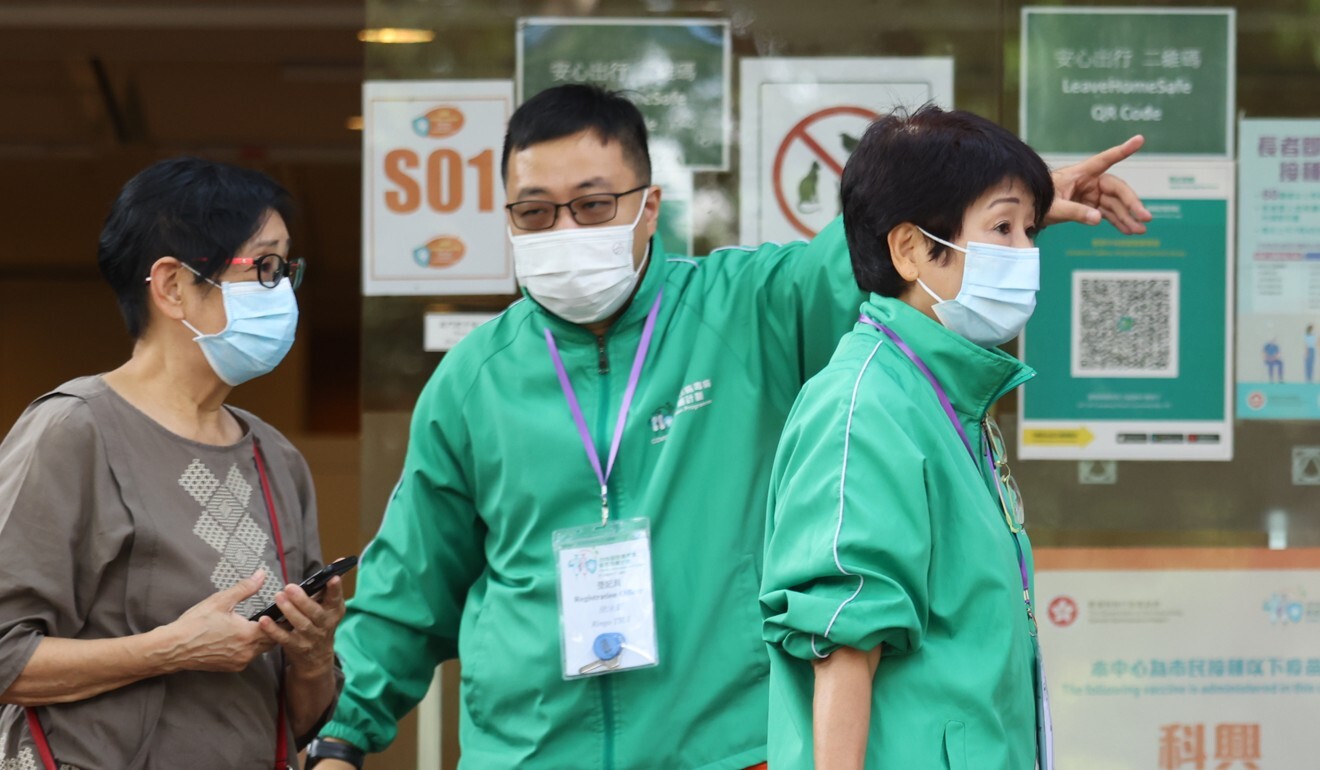 It may be argued, as vaccination take-up slows, that circumstances and sentiment have changed. For certain high-risk groups vaccination is de facto mandatory. That reflects the reality.
Surely the argument for voluntary vaccination must be balanced with the principles of a free-market society in which companies can set their own rules and employees can choose whether to abide by them. If a restaurant cannot relax dining restrictions because staff refuse the jab, is it not reasonable to say get jabbed or another job?
At the end of the day the aim must be to get as many people as possible vaccinated. The last thing Hong Kong needs is any more disharmony or intolerance.
The pressure is such that it may not take another major outbreak of the virus to prompt officials to impose populist restrictions on the unvaccinated. Persuasion may be the worst solution, except for all the others.
But compulsion may be unavoidable in some circumstances. Meanwhile, the government should redouble its efforts to persuade the elderly and other reluctant groups of the importance of vaccination, and put their concerns into reasoned perspective.