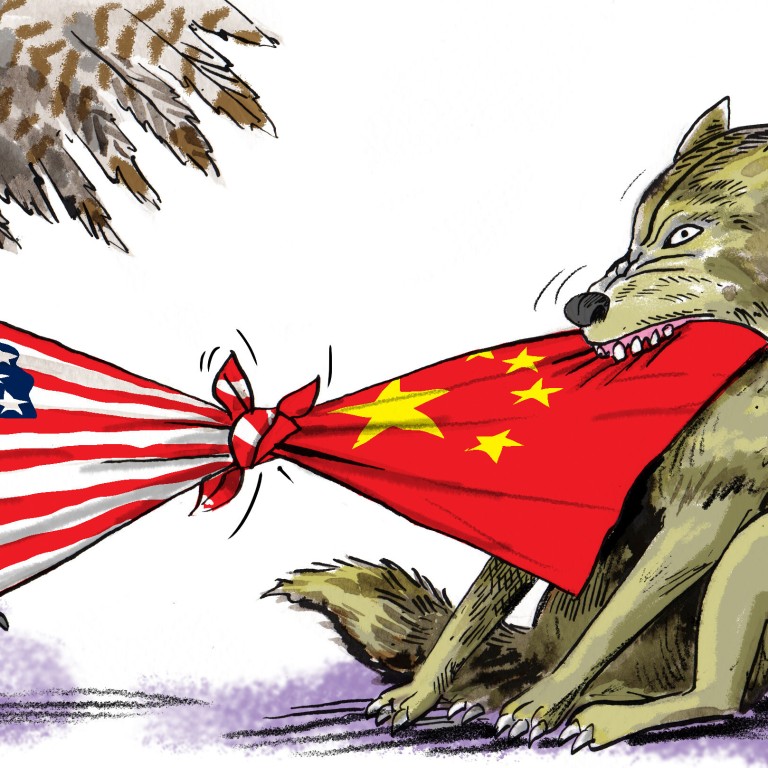 Why the new US and China ambassadors are only likely to make tensions worse
Promoting effective engagement is more important than ever as face-to-face meetings between presidents Joe Biden and Xi Jinping look increasingly unlikely
Bellicose rhetoric won't help promote smoother US-China engagement, which is what ambassadors should be focused on
The reaction to Qin's appointment represents this dichotomy. In reflecting on Qin's tenure as a Foreign Ministry spokesman, NPR noted Qin's "excoriating one-liners" while the Communist Party mouthpiece Global Times praised his "witty comments" and "directness".
Some initial US coverage of Qin's appointment denied he was of the "wolf warrior" persuasion. "By dispatching Mr Qin to Washington, China's leadership is indicating its desire to have a skilful diplomat to help restore regular, high-level meetings between the two sides," said The Wall Street Journal, which also noted Qin's "polished demeanour" and his perception "as a measured career diplomat rather than a high-wattage warrior".
But whether this rhetoric is popular in China is largely beside the point. It is antithetical to promoting smoother engagement between the United States and China, which is what the ambassador should be focused on.
"Fifty years ago, at the height of the Cold War, the elder generation of Chinese and American leaders showed great strategic wisdom, vision and courage. They went beyond ideological differences and reopened the door of China-US relations," he said.
Though he suggested the Soviet Union's Communist Party was corrupt and detached from its people in a way China's is not, he correctly pointed out the most glaring difference between the two eras. While the US and Soviet Union had minimal trade ties, the economies of the US, China and their allies and partners around the world are closely linked.
Qin ended his speech by noting how the world is experiencing "major changes unseen in a century" and "on these issues concerning mankind's future, coordination and cooperation between China and the US … become all the more necessary and urgent".
On the contrary, such verbiage is only going to amplify the Biden administration's calls for a multilateral approach to confronting China. Burns, Biden's nominee for China ambassador, endorsed this approach in a tweet earlier this year. He asked, "Why can't the US and EU align against China on trade, human rights, 5G, democracy and the future of Hong Kong and Taiwan? We'll be much more effective by working together."
If the pair do not meet in Rome, there is no obvious opportunity for them to meet for the foreseeable future. Under these circumstances, it will be more important than ever for Biden and Xi to rely on their ambassadors, neither of whom seem focused on promoting more effective engagement.
Chi Wang, a former head of the Chinese section of the US Library of Congress, is president of the US-China Policy Foundation