How to speed up the launch of waste charging in Hong Kong
Legco's approval of the waste charging bill comes with a request for a delay in implementation that makes little sense
The success of the recycling schemes in Taipei and Seoul underline the role civil society can play in building trust and community buy-in
Last month, lawmakers finally
passed a bill
to allow Hong Kong residents to be charged for their waste disposal. But, although
nearly 70 per cent
of Hongkongers favour the waste charge, it won't be implemented until at least 18 months later, leaving the Environment Bureau's
Waste Blueprint for Hong Kong 2035
swinging in the breeze.
Inaction in the Legislative Council used to be blamed on pan-democrat lawmakers. That is not an issue any more since
none are left
. So why the delay? Do legislators really think it serves Hong Kong people to hold off on a waste charge when landfills are nearly overflowing?
Perhaps legislators would defend themselves by saying that it is a burden on livelihoods already taxed by the Covid-19 pandemic. But, after the events of the past two years, why not try instead to give residents hope by putting in place a resilient waste management infrastructure worthy of one of the most advanced cities on the planet?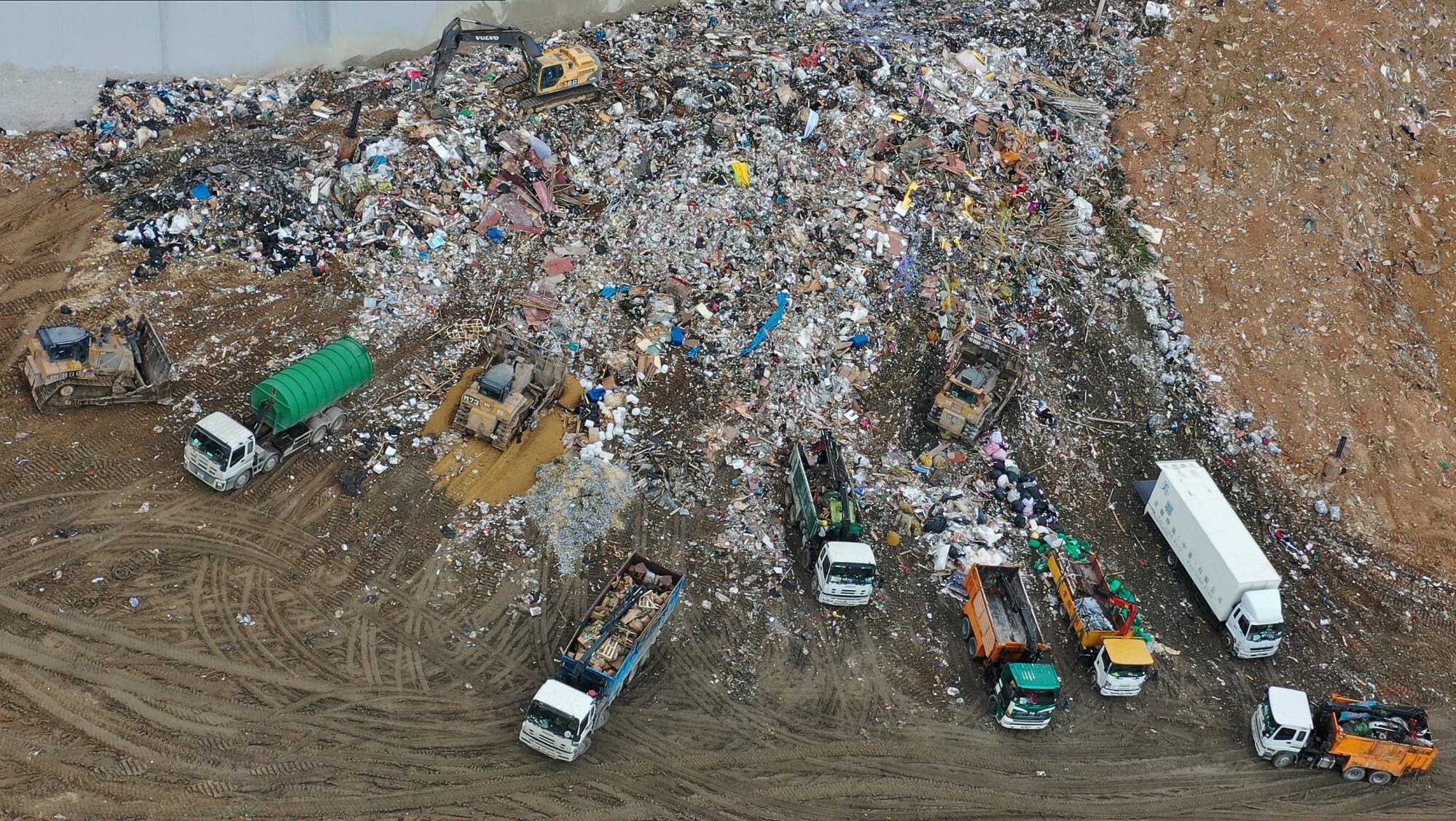 This is another failure of Carrie Lam Cheng Yuet-ngor's government as far as the people are concerned.
We should not forget that Lam is an expert in these matters, having chaired the Steering Committee to Promote Sustainable Development of the Recycling Industry under Leung Chun-ying. "One of my responsibilities in this term of government is to provide steer to the Environment Bureau in the overall mainstreaming of organic waste reduction and treatment," she was quoted as saying in a
2014 government plan
to reduce food waste.
Lam's committee was also meant to "provide an internal platform to align more effectively the work of government departments in waste management, including the management of organic waste". At the time, the Environment Bureau's target was to reduce the municipal solid waste disposal rate to landfills by 40 per cent on a per capita basis by 2022, using 2011 as the base. That is not even close to happening.
Charging for rubbish disposal bags at about
11 cents per litre
will change people's behaviour.
Throwing away less leftover food and sorting recyclables like plastic, paper and glass will have the beneficial effects of both reducing greenhouse gas emissions and reducing the burden on Hong Kong's landfills. The bag charge will help fund the long-promised plan laid out in Hong Kong
2035 waste blueprint
.
The implementation of a producer responsibility scheme for electronic equipment at Hong Kong's WEEE Park shows what can be done when Hong Kong sets its mind to something. That scheme has more than doubled the tonnage of materials recycled since its first full year of implementation in 2018.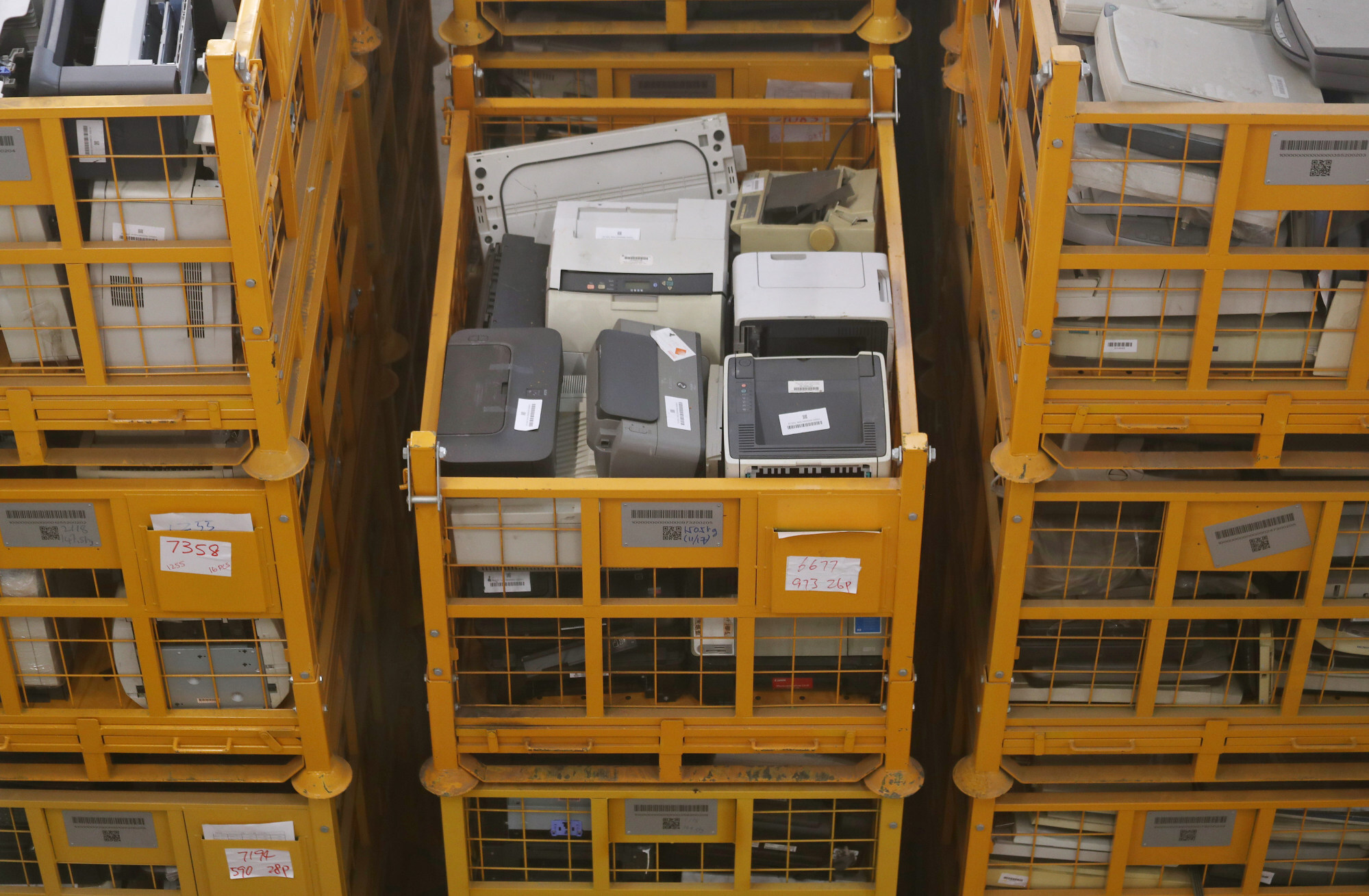 The expansion of O Park's food waste-to-energy plant (O Park 2) and expansion of the food waste anaerobic co-digestion trial scheme to full-scale implementation are exciting possibilities, but they will remain just that unless we get a move on.
Regulation must come from the government, but the private sector is the nimblest implementer and civil society can build trust and community buy-in. More partnerships like the New Life joint venture between Swire Coca-Cola, Baguio Waste Management & Recycling and Alba, a German recycling giant, that will recover and recycle plastic, would help increase Hong Kong's recycling rate from its current level of
about 30 per cent
.
Hong Kong need only look to its neighbours to see that a golden combination – government, business and civil society – working together is behind the highly effective recycling and resource recovery programmes in Taiwan and South Korea.
Taiwan went from being called "Garbage Island" to an economy that is able to recover valuable resources from the waste stream, after a group of homemakers got tired of garbage piling up in the street and joined together to advocate for change.
Taiwan now enjoys high recycling rates, reportedly, of 55 per cent of trash from households and commerce and 77 per cent of industrial waste. Its system combines producer responsibility schemes, which charge producers to help fund the system, and consumer sorting at source. Garbage trucks paired with trucks to collect recyclables make daily rounds, and volunteers and municipal employees help people sort things properly.
In the past quarter of a century, Seoul has gone from recycling hardly any food waste to now recycling about 95 per cent of it. This is largely thanks to civil society groups that advocated for the system that now includes automated recycling bins for organic waste, and composting for urban farms that supply the city with organic produce. Residents buy designated biodegradable bags and are charged per kilogram of waste.
As an activist told New Yorker's Rivka Galchen: "There needs to be an intermediary between the government and the people. Groups like us. That can explain back and forth. People don't want to hear it straight from the government."
Hong Kong has a plan, but it needs to implement it. Without public buy-in, education can feel like coercion.
Maybe a waste charge could help heal Hong Kong. The average household can afford to pay the estimated HK$33 to HK$55 each month to throw out trash so Hong Kong can solve the problem of overburdened landfills, which in turn will help it meet its decarbonisation goals. Legco and the Executive Council have got to deliver for the people.
Jill Baker is adjunct fellow at Asia Business Council