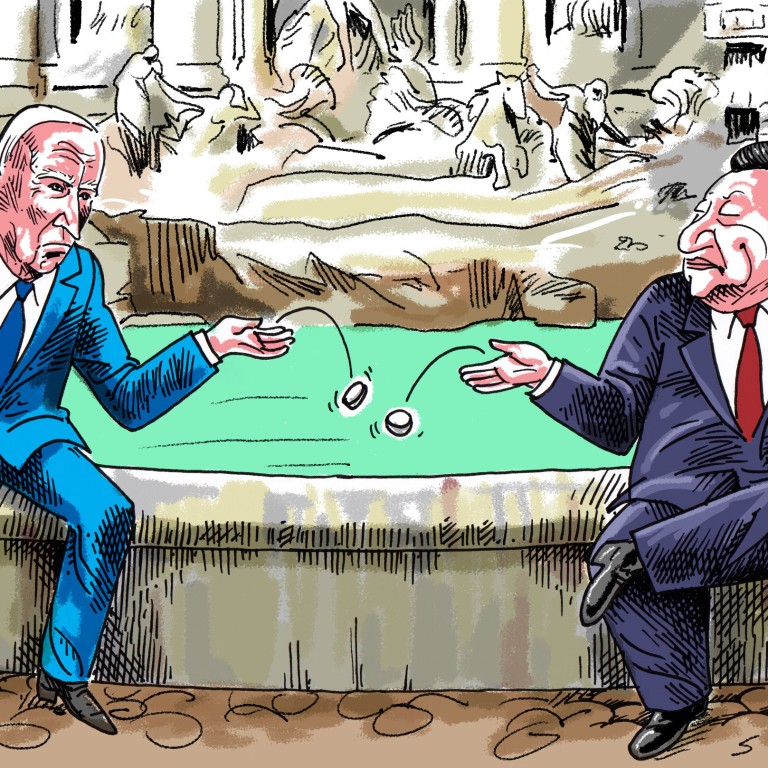 Xi Jinping and Joe Biden must meet face to face at G20 summit in Rome to settle the world's nerves
A Xi-Biden meeting would go a long way to reassure a world anxious about the prospects of a new cold war, let alone a hot one
Not meeting would cement the perception that the only two men who can steer the world away from the abyss missed an important opportunity to do so
The
Group of 20
summit, which will take place in Rome on October 30 and 31, is considered the most opportune venue for Chinese President Xi Jinping and US President
Joe Biden
to hold their first face-to-face meeting since the latter took office.
Such a meeting would be long overdue, considering the rapid deterioration in
US-China relations
. By the time of the G20 summit, Biden will have been in office for more than nine months after having met every major world leader but Xi.
Biden might have taken his time in readying himself to meet Xi, but his in-person attendance at the G20 and his willingness to meet are all but certain. Xi's attendance, on the other hand, is not.
This would be a missed opportunity. With this year's meeting of the leaders of the Asia-Pacific Economic Cooperation forum being held virtually, 2021 offers no more venues for top-level in-person gatherings where the two leaders can meet on the sidelines.
The Geneva summit was initiated at Biden's request, for which he was rebuked by Republicans. The chance of him extending a similar invitation to Xi, risking a humiliating Chinese snub, is nil.
Such mutual blindsiding has dampened the two leaders' appetite to take a risk of facing anything that might have the semblance of humiliation. That leaves the option of a stand-alone meeting in the realm of theory.
If a Rome meeting does not pan out, the next realistic venue would be the 2022 G20 summit in Bali. By then, the world could have turned upside down. Moreover, in the months leading up to Bali, both leaders will be much more constrained by their respective political travails.
China can no longer be cornered by the democratic bloc within the G20 or presented as the source of most of the world's problems. In the wake of the debacle in Kabul, Biden is domestically embattled and cracks seem to be appearing in his alliance of democracies.
As the old saying goes, if you don't have a seat at the table, you're probably on the menu. A no-show by Xi in Rome would be self-defeating for China but, even more so, it would cement the world's perception that the only two men who can steer the world away from the abyss missed an important opportunity to do so. Meeting in Rome is the least they can do to quell such perceptions.
Gal Luft is co-director of the Institute for the Analysis of Global Security and professor in Ostim Technical University