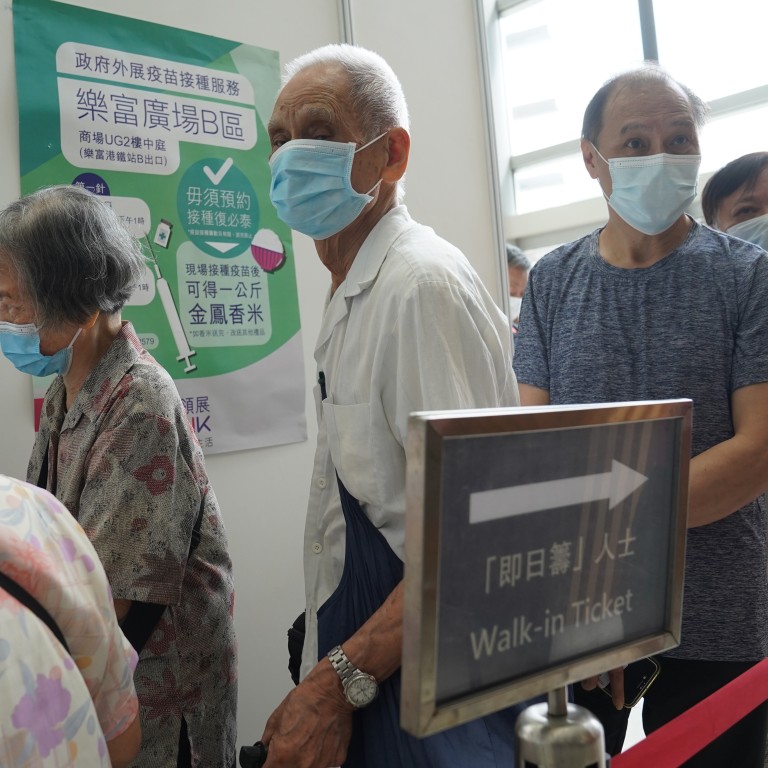 Opinion
Editorial
by SCMP Editorial
Editorial
by SCMP Editorial
Give Hong Kong elderly the facts to raise jab numbers
Those who are the most vulnerable to becoming sick and dying from Covid-19, are also the biggest group in the city putting off being immunised
Hong Kong's Covid-19 vaccination challenge is unusual. While most parts of the world are struggling to get doses or dealing with people unwilling to get jabs, known as anti-vaxxers, local authorities are confronted by hesitant senior citizens.
The elderly are the most vulnerable to becoming sick and dying from the coronavirus, yet are also the biggest group putting off being immunised. The latest government strategy of "going deep into the community" to convince doubters is a step in the right direction to attaining the vaunted goal of herd immunity and normality.
Governments in Japan, Britain, Canada, the United States and elsewhere have usually had little problem convincing senior citizens to get vaccinated; the elderly, with weakened immune systems, have been the most likely to succumb to the disease. But Hong Kong's experience with coronaviruses has made the city more prepared, and death and infection numbers are low to the point that few citizens know a victim.
That lack of experience means those who are risk-averse or have pre-existing health conditions see no reason to be vaccinated, and especially when there are conspiracy theories and reports of side-effects that may cause serious illness or even death.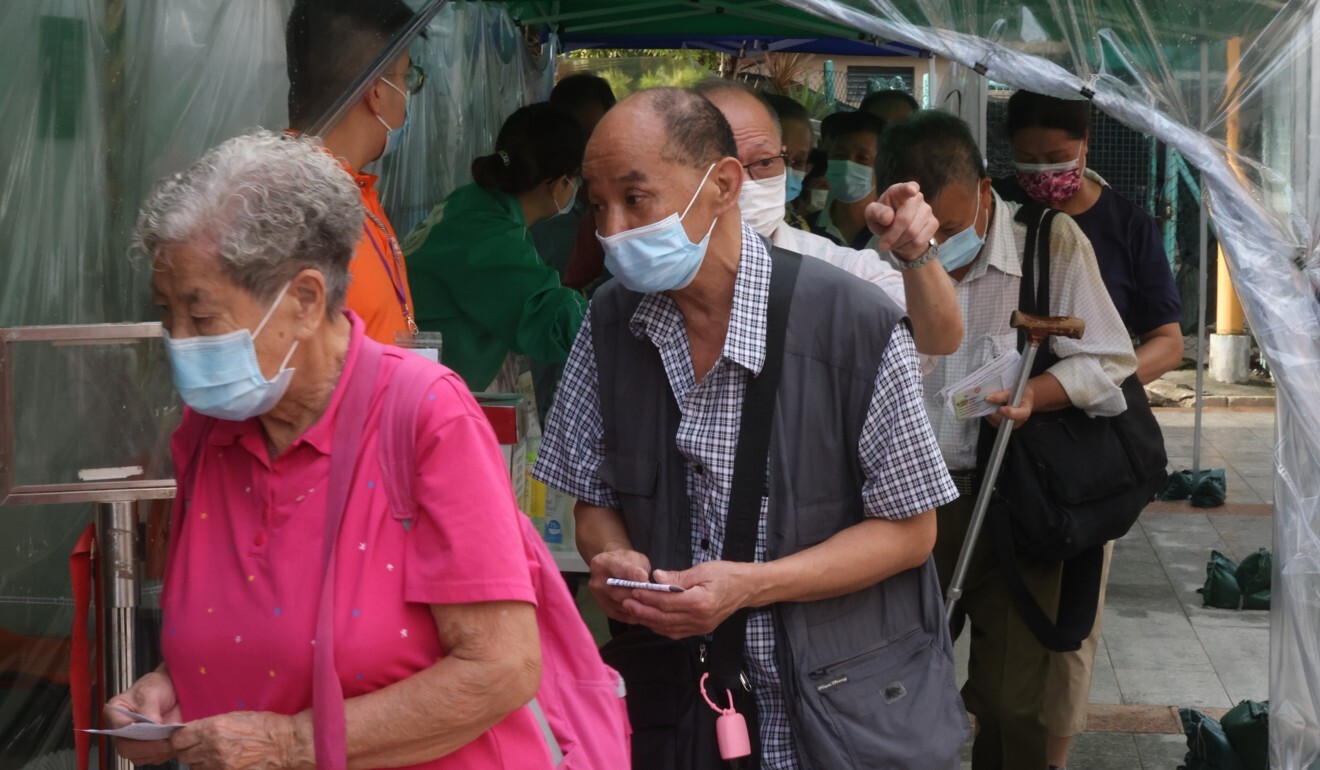 Herd immunity, when a community becomes immune to a disease and spread of infection from person to person is unlikely, is generally put at 70 per cent of a population. The uptake for vaccines is fast approaching that level for Hongkongers aged between 20 and 59. But the figure begins to taper off in older age groups, and dramatically so for the most senior of citizens; just 37 per cent of over-70s have had their first jab and for over-80s, 12 per cent.
Authorities would prefer as many eligible people as possible are inoculated so that life, particularly travel to the mainland, can resume as before the pandemic. But the hesitancy of the elderly is preventing the possibility of that and risking doses expiring before they can be used.
Access to vaccination has been made easier for the elderly with a strategy that includes a one-stop health talk, consultation and inoculation service, door-to-door visits and walk-in inoculation days. Setting out the facts as clearly as possible is the best way to convince the vaccine-hesitant.
It is the right way forward.