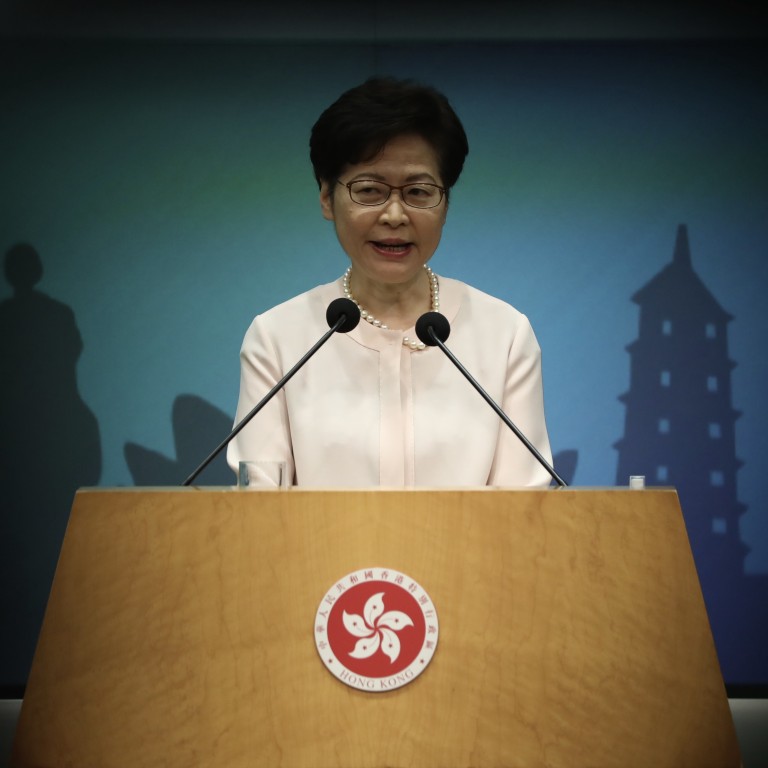 Opinion
Editorial
by SCMP Editorial
Editorial
by SCMP Editorial
Answers needed on Carrie Lam's proposed reshuffle
With only 10 months of her current term left, Carrie Lam has to clearly explain how a new ministerial framework will help improve governance
An outgoing government would only include a major restructuring on its agenda providing it put the incoming administration on a stronger footing. This appeared to be the case when Carrie Lam Cheng Yuet-ngor vowed to get a new ministerial framework ready in the remaining 10 months of her current term.
Justifiable as it seems, the chief executive still needs to clearly explain how such a move can help improve governance.
Three years ago, the South China Morning Post urged Lam to get on with the unfinished revamp of her predecessor Leung Chun-ying, who only managed to create the Innovation and Technology Bureau after two years of wrangling with the opposition bloc in the Legislative Council.
Other proposals, such as creating a new minister for culture, were abandoned following strong political resistance.
Lam was asked about the revamp in 2018, a year after being in office, but said she did not want to be distracted from other pressing issues.
Obviously, the changing political landscape and atmosphere has enabled the government to do more. Lam has acknowledged that she intends to set up new bureaus for housing and culture in her upcoming policy address.
However, she later clarified that she only wanted to get the framework in place for the next leader to consider, and that the move was unrelated to her seeking re-election or not.
While it is true that the absence of political opposition over the past year has ensured the swift passage of legislative and funding proposals, the public still needs to be convinced over why the revamp is worthy of support.
The full details of the restructuring have not yet been released. There has been a suggestion that a new cultural affairs bureau will be created, and the transport and housing portfolio be split into separate bureaus, with the latter taking on lands and development.
Whether this will result in a bloated bureaucracy remains unclear at this stage.
Ultimately, the hiring of further staff and any increased spending will be weighed against the benefits.
Officials need to fully explain how such a reshuffle will enable the new government to tackle some long-standing challenges more effectively.