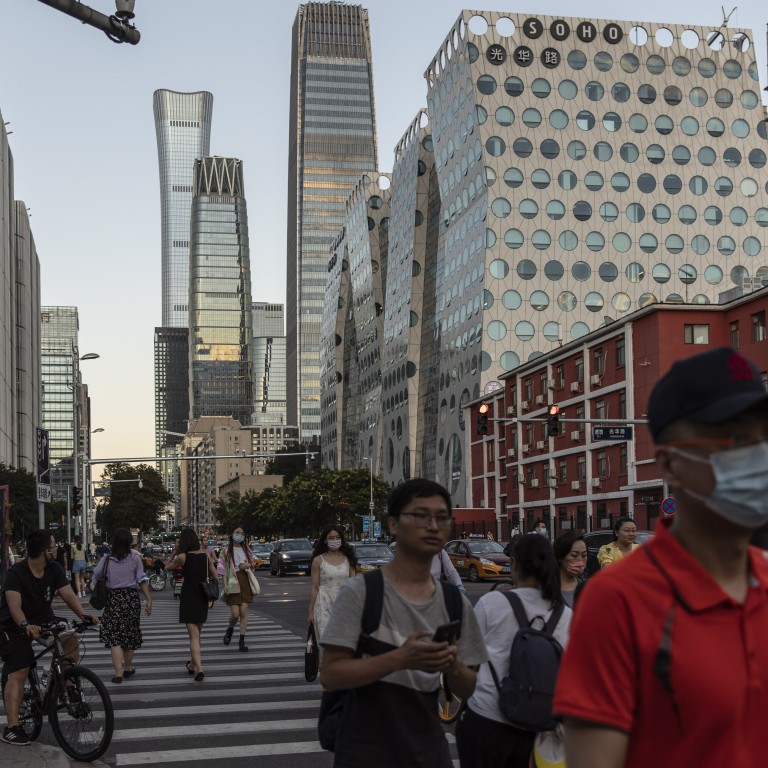 Opinion
Editorial
by SCMP Editorial
Editorial
by SCMP Editorial
Beijing bourse to extend Xi Jinping's policy of common prosperity
New stock exchange will provide an avenue for innovative domestic companies to raise capital in a country trying to get to grips with fair distribution of wealth
Beijing giveth and Beijing taketh away. Investors and company bosses have been unnerved by the Chinese regulators' crackdown on big-name tech giants and private tutorial chains. They have also been spooked by a new broad anti-sanctions law that may directly affect foreign companies operating on the mainland. Then, unexpectedly, President Xi Jinping delivered the good news at an international trade fair in Beijing:
a new stock exchange
. Set in the capital, it will be the third after those in Shenzhen and Shanghai. No timeline has been released, but given the directive came from Xi, it may be established rather quickly. Shanghai's tech-focused Star Market was launched in 2019, less than nine months after Xi publicly endorsed the plan.
The new bourse aims to attract small and medium-sized enterprises (SMEs), especially those in the hi-tech field. Authorities have been trying to promote such companies at a time when the big banks are reluctant to hand out loans to riskier private businesses despite instructions from Beijing to do so.
Rising China-US tensions and toughened domestic regulatory scrutiny also mean businesses face obstacles in raising capital. The Beijing exchange will offer a long-term solution to the perennial lack of funding for SMEs and their capital-intensive operations. It appears the new exchange will become a platform for "innovation-oriented SMEs" without competing with ChiNext in Shenzhen and Star in Shanghai, the existing boards for tech start-ups.
The Beijing exchange will be built on the National Equities Exchange and Quotations (NEEQ), founded in 2012. NEEQ, dubbed the New Third Board, was to be a kind of kindergarten for the capital markets to nurture corporate founders on transparency and governance before graduating to the mainland exchanges, and even Hong Kong. However, the response has been lacklustre, with actual migrations few and far between. One of the objectives of the new Beijing exchange is to "reform" the NEEQ. This will avoid the problem of cannibalising business for the Shanghai and Shenzhen exchanges. And despite the share prices of the Hong Kong stock exchange operator being under pressure since Xi's announcement, there will not be any real competition.
The world's No 2 economy needs more diverse avenues for innovative domestic companies to raise capital. There is also the issue of fairness. Big gaps exist in the wealth distribution between the coastal and interior provinces, between north and south, and big businesses and smaller ones. The economy is big enough to support different companies in diverse fields of business as well as several stock markets with different fundraising services and specialities to cater to different business needs and sizes.