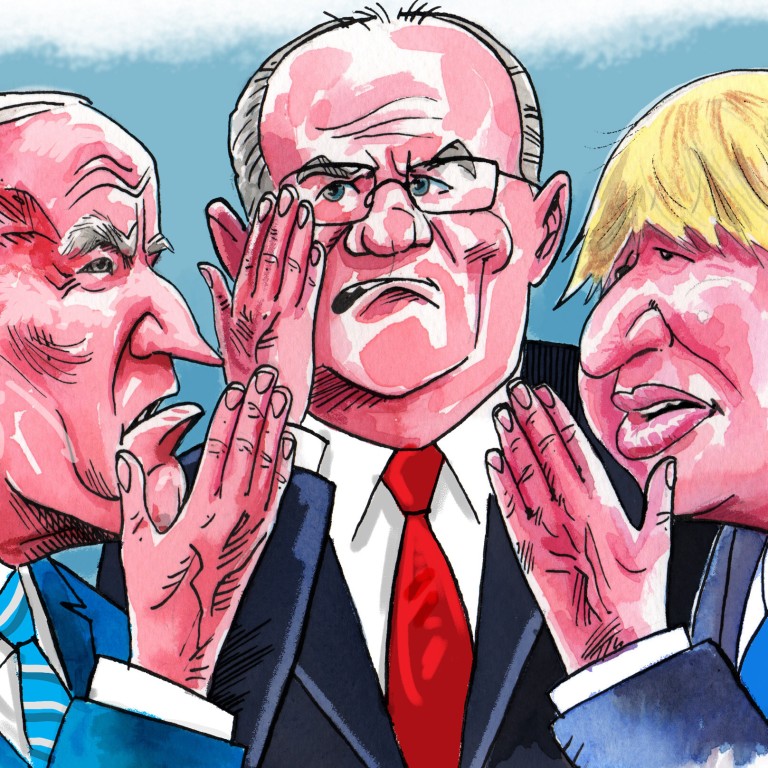 How the Aukus security alliance raises awkward questions for China, and some US allies
By focusing on the US, UK and Australia, the grouping leaves out key allies and partners, including France, Canada and New Zealand
For Beijing, the partnership shows how its policies on Indo-Pacific countries, such as sanctioning Australian exports, can backfire
On September 15, something both significant and unsurprising happened. The United States, United Kingdom and Australia announced a new
trilateral security partnership
, known as "Aukus", designed to share defence industrial information and collaborate militarily.
The agreement is significant because it adds a new element to the US-based Indo-Pacific alliance system. It also offers almost unprecedented levels of defence industrial cooperation.
At the same time, it is unsurprising because the three parties are strong historical allies and part of the wider
Anglospheric intelligence system
. Strengthening their relationship is probably the most obvious step the US and UK could take to deepen their regional presence.
But Aukus is interesting not just for what it entails and which countries are included, but also for which countries are excluded. The agreement deepens existing relationships and diversifies the alliance system in the Indo-Pacific, but by focusing on three countries it also shuts out other key European and Anglophonic countries.
Meanwhile, the development of Aukus is a clear sign of America's intent to balance China's growing military capability through its regional alliances. It highlights how China's policies
towards regional states
might have alienated Beijing and undermined the country's position in the Indo-Pacific.
Aukus will focus in the immediate term on the development of
nuclear-powered submarines
for Australia, with an 18-month collaborative programme to determine the best way to deliver them to Canberra.
The country has had a decade-long programme to acquire replacement submarines, and had already signed
agreements with France
for 12 diesel-electric attack subs. But diesel-electric submarines have a much shorter range and are easier to detect than nuclear-powered vessels.
For Australia, the decision to develop nuclear-powered submarines indicates that it wants this capability to be far more regional – operating across the Indo-Pacific – rather than local.
Nuclear propulsion technology is exceedingly sensitive. The US has only shared this information with one other country – the UK – following a 1958 agreement. Including Australia under this technological umbrella demonstrates the deep level of trust between these historical allies.
It also underlines the steps the US is willing to take to further its
Indo-Pacific strategy
. That strategy is primarily aimed at shifting the weight of America's global force disposition towards the western Pacific while also deepening and diversifying its alliances across the region.
Hence, Washington has prioritised its diplomacy with countries such as Japan – the country
visited first
by Secretary of State Antony Blinken after assuming his role in early 2021.
The US has also sought to strengthen existing alliance structures. For instance, it has concluded a
cost-sharing agreement
with South Korea for US troop deployment there. It has also developed new ones, particularly through groups such as
the "Quad"
, which includes Australia, India, Japan and the US.
Similarly, it demonstrates the UK's eagerness to be more present in the region as part of its tilt to the Indo-Pacific. Just last week, Britain deployed two
offshore patrol vessels
to the region – one in the Indian Ocean and one in the Pacific – on five-year missions meant to demonstrate the country's persistent presence.
But while Aukus creates a new alliance acronym in the region, it might also be viewed with suspicion by other US allies. By further solidifying the US shift to the Indo-Pacific, it suggests a weakening of the importance of Europe-based alliance systems such as Nato. For France, which is likely to lose a US$66 billion contract for submarine development, the announcement is particularly galling.
Foreign Minister Jean-Yves Le Drian and Armed Forces Minister Florence Parly said
in a joint-statement
that the "removal of an ally and a European partner such as France from a structuring relationship with Australia … marks an absence of coherence that France can only observe and regret". They added that "the regrettable decision … only reinforces the need to raise the issue of European strategic autonomy loud and clear".
But it is not just European allies being excluded. The US, UK and Australia are three members of the "
Five Eyes
", perhaps the most successful multilateral intelligence-sharing forum globally.
Canada and New Zealand, the other two members, have been excluded. Neither country has nuclear-powered submarines, and New Zealand explicitly prohibits nuclear-powered vessels from its waters, making it difficult to include them in the agreement, but it is hard not to feel ostracised when your friends form their own intragroup gang.
For New Zealand, which has been part of the trilateral Anzus collective security grouping with Australia and the US since 1951, the exclusion is likely to be even more stark.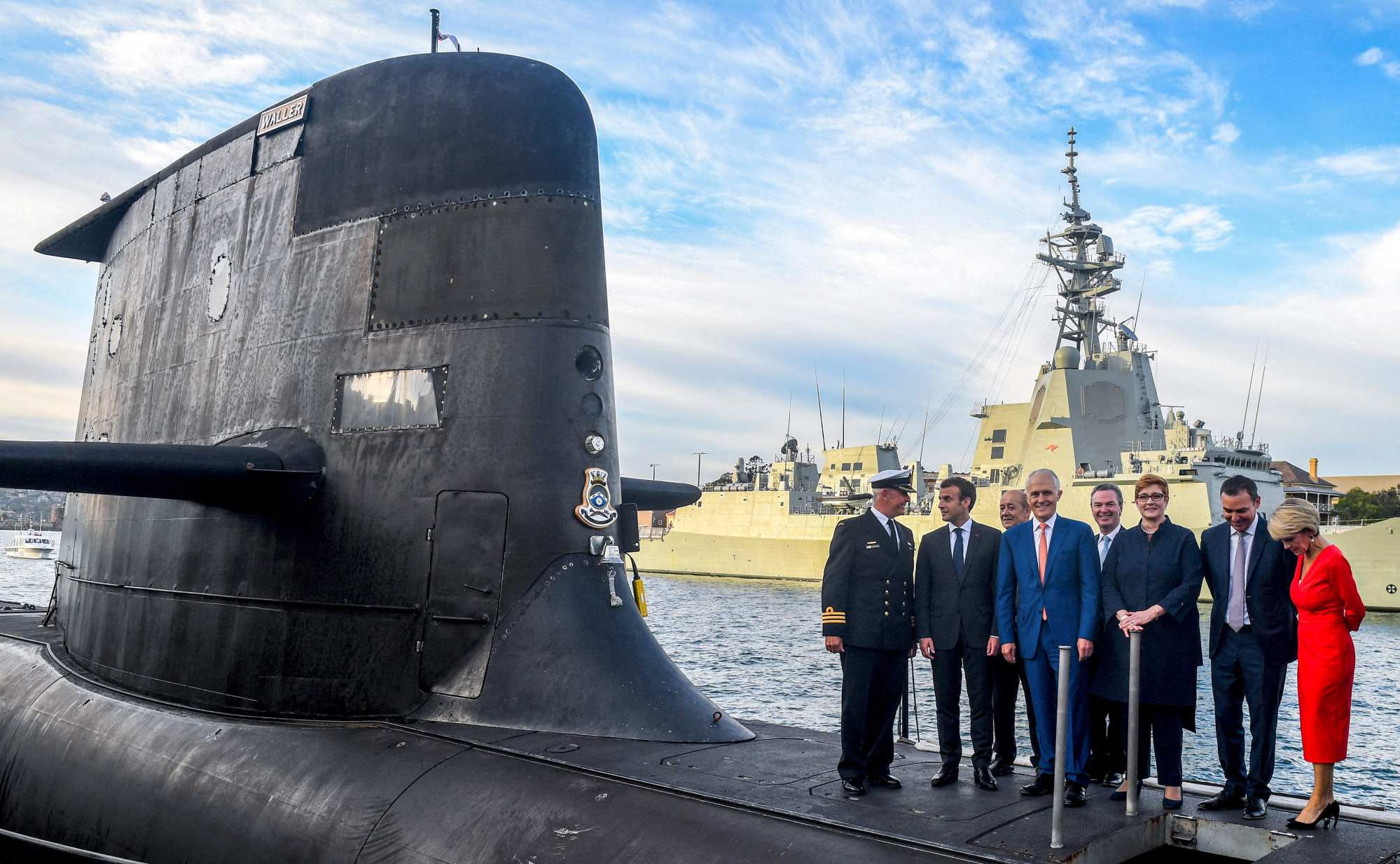 There is one other country that will be concerned by Aukus – China. Although US President
Joe Biden
, Australian Prime Minister Scott Morrison and British Prime Minister Boris Johnson were at pains to stress that the new agreement was not aimed at any particular country, there is no doubt this agreement would not have occurred were it not for regional concerns about
China's assertive behaviour
.
It highlights not just how US and allied policy is increasingly oriented towards countering Beijing's military presence in the Indo-Pacific, but also how China's own policies can backfire.
Aukus might have happened even without the Sino-Australian trade dispute, but it is also undeniable that Beijing's sanctions alienated Australia and strengthened Canberra's resolve to deepen its ties with the US.
Now China will have to contend not just with US, UK and French nuclear submarines in its backyard, but also with Australian ones. Meanwhile, the Aukus allies will continue to seek out new ways to strengthen their new-found partnership, discussing a range of issues from military collaboration to ways to counter China's trade policies.
For Beijing, the awkwardly named Aukus raises exceedingly awkward questions and concerns.
Christian Le Miere is a foreign policy adviser and founder of Arcipel, a strategic consultancy