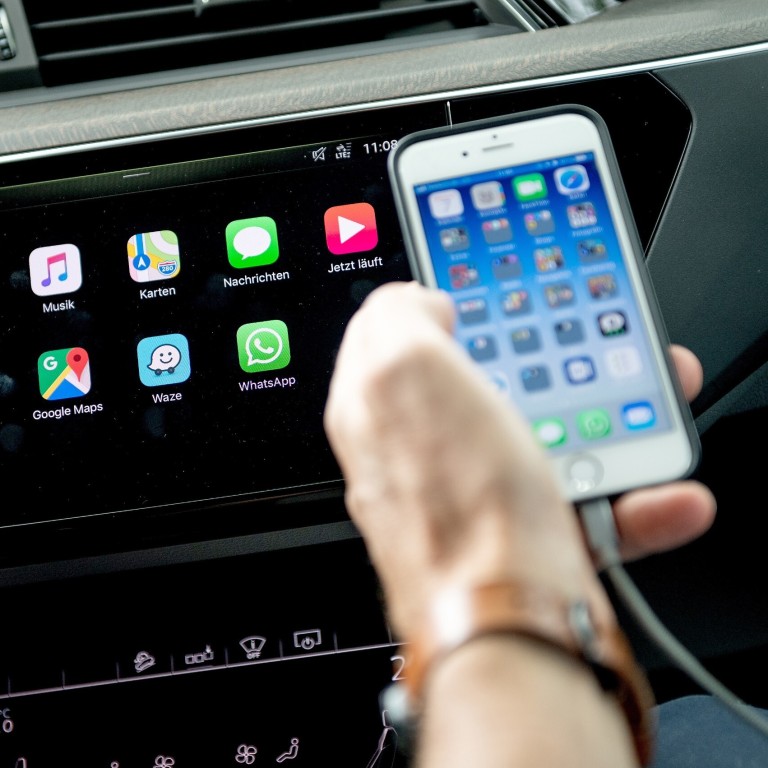 Opinion
Editorial
by SCMP Editorial
Editorial
by SCMP Editorial
Speed up regulations to make roads safer
Too much time has already been wasted on enacting rules on how, when and why drivers should use smartphones and other devices in vehicles
Hong Kong officials can seemingly enact even the most contentious laws in no time these days. Yet they sit idle on life-and-death issues. A case in point is the worrying trend of
drivers texting and communicating via touch-screen devices
on their dashboards. The government has been studying the need for regulation from as early as 2014 but little progress has been made.
An amendment bill introduced in 2000 practically bans the use of phones while driving, except when the calls are made or received via hands-free devices. But with smartphones being able to perform so many more functions nowadays, the law is lagging way behind. It is not unusual to see people tapping away behind the wheel – be it for driving directions or responding to messages. Some taxi drivers even clutter their dashboards with multiple gadgets for taking orders for rides while navigating along busy highways.
Using touch-screen devices while driving can be just as distracting as holding a phone. This has been recognised by the government. But officials said drivers also had practical needs for using such devices, such as for GPS navigation, real-time traffic conditions and parking space.
Secretary for Transport and Housing Frank Chan Fan said the Transport Department was studying the development of mobile phones and other devices used in vehicles, along with the need to regulate the number and location of such technologies, as well as how and why they were used. In fact, similar responses were offered when the issue was brought up in the Legislative Council in 2014 and 2018. Years have passed but no decisions have been made.
There were an annual 21,500 to 25,700 enforcement actions against motorist using mobile phones without hands-free devices over the past few years, according to the government. The use of touch-screen devices while driving is likely to be even more rampant. That said, any law should go further than just capping the number of devices placed on dashboards.
Legitimate use of technology by motorists should be allowed without compromising road safety. The government should speed up the legislative process before it is outpaced by technology yet again.