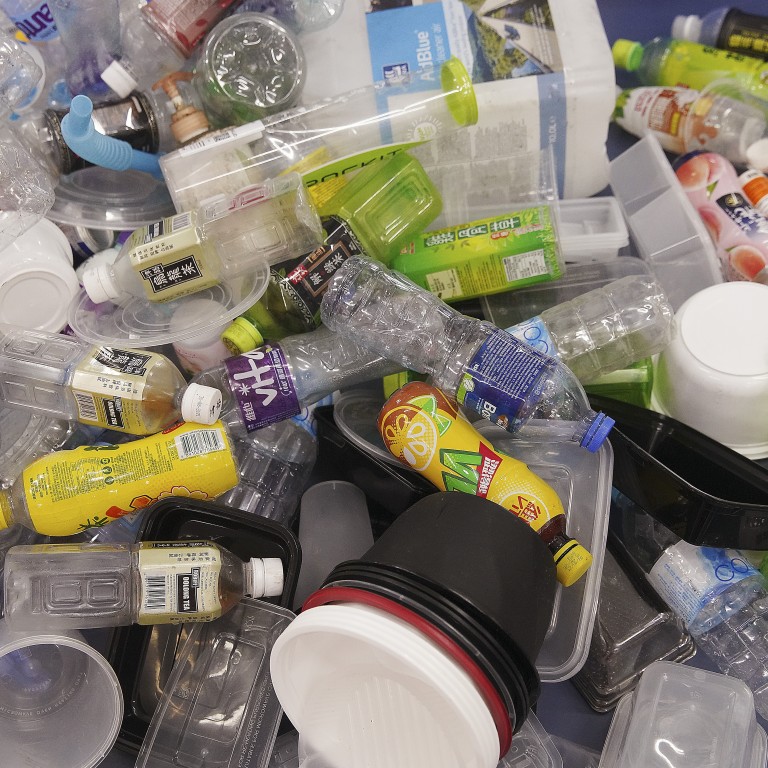 Opinion
Editorial
by SCMP Editorial
Editorial
by SCMP Editorial
Quarantine no excuse for plastic waste
Efforts must be made to ensure that those in isolation have access to reusable cutlery and other items so that they do not add to our environmental woes
Plastic remains so pervasive and entrenched that few modern societies if any can claim a spotless record in recycling it to prevent environmental harm. Hong Kong is far from an exception. It cannot afford to miss an opportunity to make a difference, however small.
Brand researcher Sean Barry cleaned and collected them instead of putting them out for disposal. What really set him apart was that on the way home he detoured via a recycling centre and deposited them.
Sadly, nearly two years after the virus outbreak began, he is still an exception. And so are people who enter quarantine equipped at least with their own reusable chopsticks, knives, forks and spoons, lunchboxes and so on. Ironically, as a result, while the economic disruption of the pandemic led to a fall in global-warming emissions and other pollution, Hong Kong has a different kind of pollution headache. It is not confined to quarantine accommodation.
As we have reported before,
there was also a surge in trash from households
, with people ordering more takeaway food. Cleaners collected much more plastic, including disposable, single-use cutlery and food containers. The overall volume of waste may have fallen at one stage because of reduced economic activity, but only at the cost of more plastic pollution.
Quarantine of travellers and possible infection contacts may remain with us for some time. If people were at least given the choice of reusable chopsticks, knife, fork and spoon, or encouraged to bring their own, many would take it from day one.
Effective disease preventive measures must come first, even at an environmental cost. Single-use plastic during quarantine serves that purpose. Reusable items would not stop the global tide of plastic pollution. But solidarity with the environment remains key to a sustainable future. Individuals – and quarantine accommodation – can still do their bit by making choices such as one-person reusable utensils and bringing reusable containers for takeaway food.