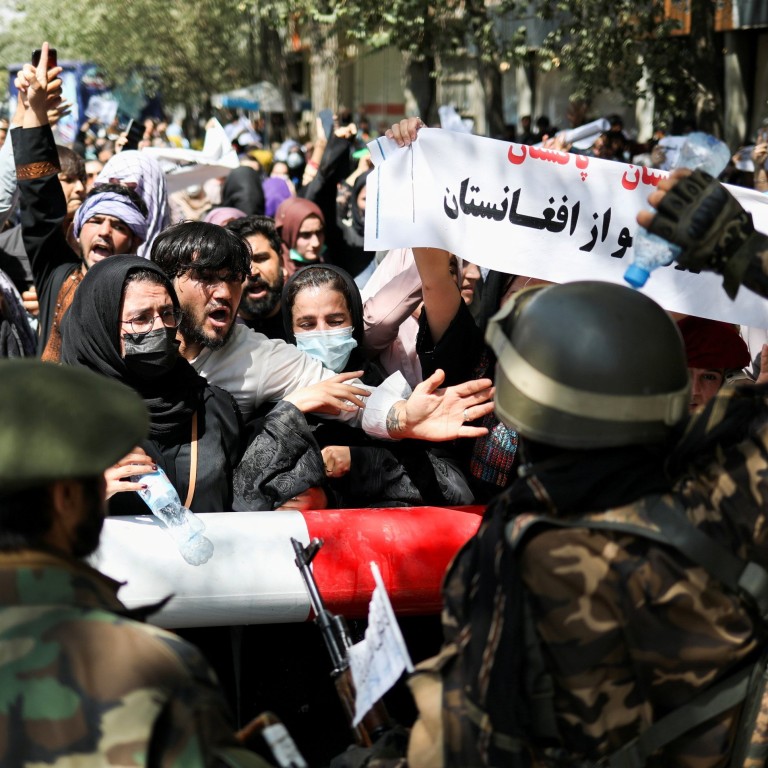 Moment of truth for Pakistan's marriage of convenience with Afghan Taliban
Given Pakistan's close ties with the Taliban, how it chooses to proceed will have a significant bearing on the country's international standing
By being an honest mediator, Islamabad can rise to the occasion and help establish lasting peace and stability in Afghanistan, and the region
With accusations made against Pakistan with regard to the Taliban's resurgence, Pakistan Prime Minister Imran Khan asked the Taliban government to be inclusive and respect human rights during an interview with the BBC this week.
Pakistan's historical and paradoxical
relationship with the Taliban
dates back to the 1990s, when it helped the Islamist militia rise from the ashes of a bloody civil war following the Soviet Union's departure. In a marriage of convenience, Pakistan provided sanctuary to Afghan Taliban leaders as the group served Pakistan's regional security interests.
After the
September 11 attacks
on the United States in 2001, Pakistan appeared to face an American ultimatum to join the global "war on terror" or, in the words of then-president Pervez Musharraf, "be bombed back to the Stone Age". In exchange for military and financial aid worth billions, Pakistan switched to Washington's side.
More than 80,000 Pakistani civilians have been killed in the "war on terror" while Pakistan's economy has lost around US$126 billion, making Washington's US$6 billion in aid a pittance compared to what the country has gone through. Between 1995 and 2020, Pakistan experienced hundreds of terrorist attacks.
Now, amid the chaos and confusion, a rare chance for redemption has emerged for Pakistan, which could either continue its dubious role in Afghanistan or leverage its influence with the Taliban to secure lasting peace in the region and support Afghanistan's integration into the international community.
Pakistan, particularly its military intelligence wing, the Inter-Services Intelligence (ISI), holds significant influence over the Taliban. This is evident by the highly publicised visit to Kabul by ISI chief Faiz Hameed.
Shunning Pakistan would be counterproductive, given its leverage on Afghanistan. It would be pragmatic to acknowledge the positive role Islamabad can play as a mediator. In a similar vein, British Foreign Secretary Dominic Raab spoke about Pakistan being a vital partner on Afghanistan during his visit to Islamabad.
Pakistan has the closest ties with the Taliban, and how it chooses to proceed will have a significant bearing on the country's international standing. While expressing support to initiatives for Afghan reconciliation and peace, Pakistan will be judged more by its actions than its words.
By being an honest mediator, Pakistan can rise to the occasion and play a constructive role in establishing lasting peace and stability in Afghanistan. Rather than engaging in proxy activities and viewing its security interest predominantly through the prism of its rivalry with India, Pakistan has an opportunity to act in the interests of the wider region.
The Taliban's quest for international recognition and development aid could be leveraged by Pakistan to coax the Islamist group into mainstream international forums like the United Nations and the international community. Such engagements would have a better chance of tempering its extremist ideology than constant vilification.
It is imperative for Pakistan to tread carefully in the delicate power balance within the fragmented Afghan society by engaging with leaders from all tribes and political factions. Discord over power-sharing could again spark internal political conflict, with consequences spilling over into Pakistan, South Asia and beyond.
Pakistan's future depends on what it chooses to prioritise. It can show statesmanship in a complex situation that demands the best of its diplomatic skills, or it can pursue narrow security and geopolitical interests that might help in the short term but would hurt more in the long run, as history's Afghanistan chapter teaches us.
Professor Syed Munir Khasru is chairman of the international think tank, The Institute for Policy, Advocacy, and Governance (IPAG) with a presence in Dhaka, Delhi, Melbourne, Vienna and Dubai