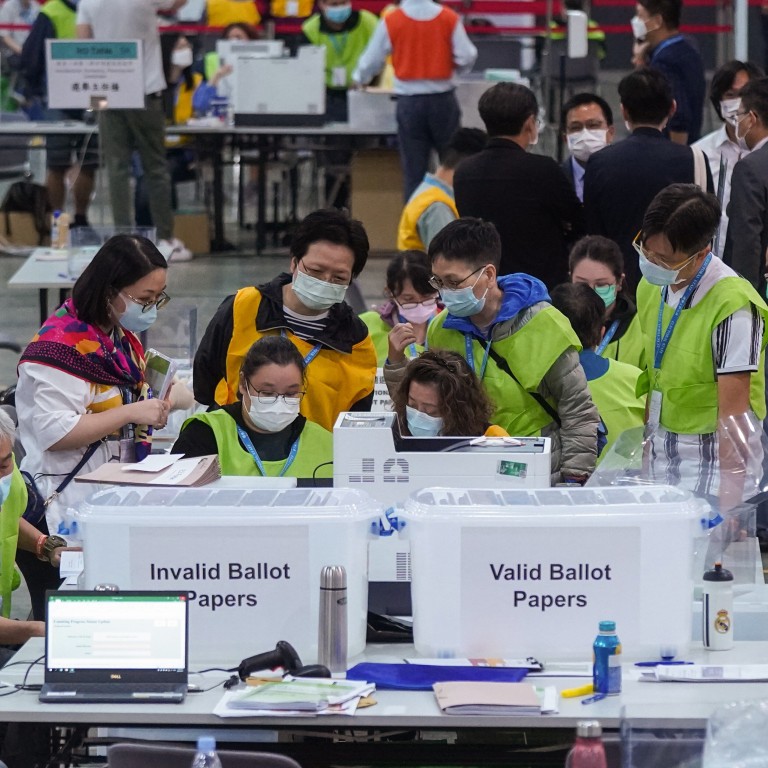 Hong Kong's Election Committee embarrassment shows that, above all, execution matters
The government might have all the political backing, technology and strategies to ensure success, but that means nothing if it drops the ball
All the opportunities in the Greater Bay Area and capitalising on Hong Kong's unique role are just empty talk unless the border reopens
The new and improved electoral system that Beijing has tailor-made for Hong Kong hardly got off to a flying start. Rather, it began with
a litany of errors
that meant it took 14 hours after the polls had closed to count 4,380 votes for only 13 subsectors.
The level of incompetence required for that to happen is shockingly high, and this was after
Vice-Premier Han Zheng
called on Chief Executive Carrie Lam Cheng Yuet-ngor to ensure the elections went smoothly. It's not every day that Hongkongers get to
hear Lam apologise
.
Despite all the praise for the elections from the central government liaison office in the city, calling them a "
solid and genuine step
in advancing democracy and good governance" and one that had Hong Kong "characteristics", the world knows that such inefficiency is uncharacteristic of this city. It was the most elementary of failures: execution.
An electronic voter register was put into use for the first time, and it ended up slowing down the process. Voting-related documents were not transported properly from Point A to Point B. Most jaw-dropping of all was the fact that ballot paper was not fed into the optical mark recognition machines correctly.
The paper jams are a telling reminder that, if we are serious about getting things done and resolving our long-standing problems, and if our leaders – here or up north – want to see their visions realised, it all boils down to execution. There is no leaving it to fate. The paper will not feed itself.
At a symposium on the latest five-year plan, hosted by the Federation of Hong Kong Guangdong Community Organisations last week, former chief executive Leung Chun-ying spoke at length on the importance of implementation and execution. As if on cue, Leung was asked what he would do about opening borders if he could be chief executive again.
It is crucial not to let the chief executive election overshadow and mar the Legco poll. Legco contenders must put forward policy ideas of their own. If the Legco election turns out to be a contest about which chief executive candidate has more political backing, then the election's purpose and meaning will be lost. It is the legislature's duty to scrutinise bills and demand government accountability.
It is this process that ensures strategies and plans fit the needs of the public and the different sectors the legislators represent, and that these policy initiatives hit the ground running.
It might be laziness or shrewdness on their part to not make their political belief or stance known, but not being forthcoming about something as basic as their platform is bad for political accountability. Such omissions do not translate into being fully supportive of Beijing's electoral overhauls.
Alice Wu is a political consultant and a former associate director of the Asia Pacific Media Network at UCLA