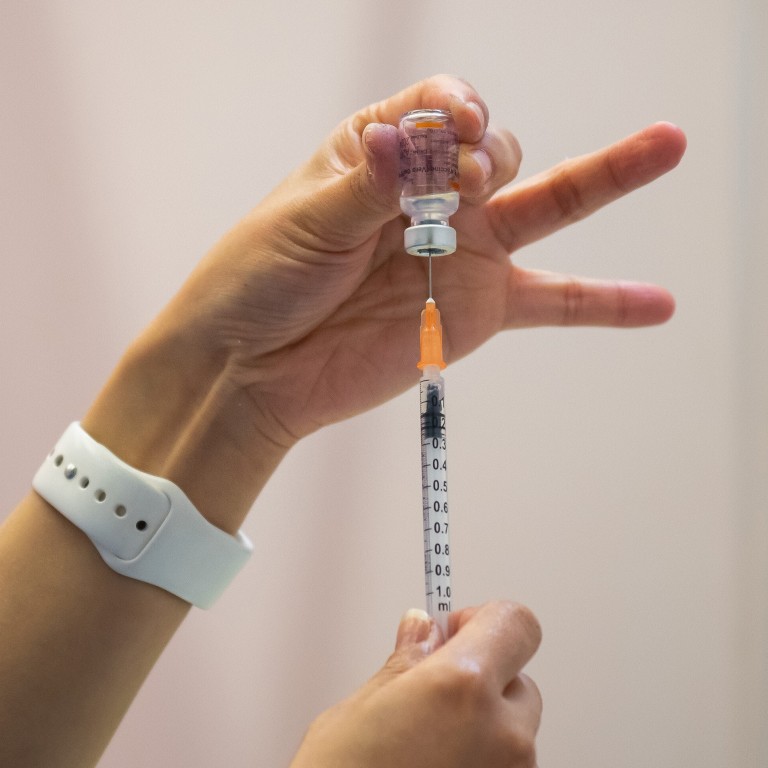 Opinion
Editorial
by SCMP Editorial
Editorial
by SCMP Editorial
Hong Kong can do without confusion over coronavirus jabs
The sight of some cabinet members having a third shot against Covid-19 has not only raised concerns about equal opportunity, but also over the protection offered by previous doses
The Covid-19 strategies adopted by different authorities around the world can be confusing at times. A case in point is the need for the so-called booster jab.
While it has already been administered in some countries, Hong Kong government experts are of the view that only vulnerable groups will need it.
The advice may seem at odds with the eagerness for additional dosage among some people, especially when some members of the chief executive's cabinet and others are trying out the third shot in an exclusive medical study.
The news has not just raised concerns about whether members of the community are being given an equal opportunity to sign up for the trial. According to some executive councillors who joined the study, their antibodies that guard against symptomatic infection had already fallen to undetectable levels.
The revelation understandably worries others who were also among the early batch to receive their Chinese-made Sinovac jabs in February. But experts say it does not mean the vaccine offers no protection. The jabs can still reduce the risk of infection resulting in serious complications and death.
We trust the study will provide more insights on the way forward. The switch to the German-made BioNTech vaccine by some councillors will shed some new light on cross-vaccination, a method that still requires further clinical analyses. It should not be seen as a sign of no confidence in Sinovac.
The recent inoculation rate still falls short of expectations, possibly because there are more reports of people becoming infected after jabs. Reviews by experts, however, have concluded that both vaccines are still effective against severe diseases six months after the completion of two doses.
The government is right to focus on getting the unvaccinated to come forward at this stage. There may be the need for a third shot for certain groups, such as the elderly and the immunocompromised, or against the emergence of variant virus strains.
Experts have suggested that it may be given in the run-up to the reopening of the border as part of efforts to strengthen immunity protection. The last thing we need is confusion and scepticism over the government's anti-pandemic strategies. An unequivocal and consistent approach towards vaccination is needed to clear the air.