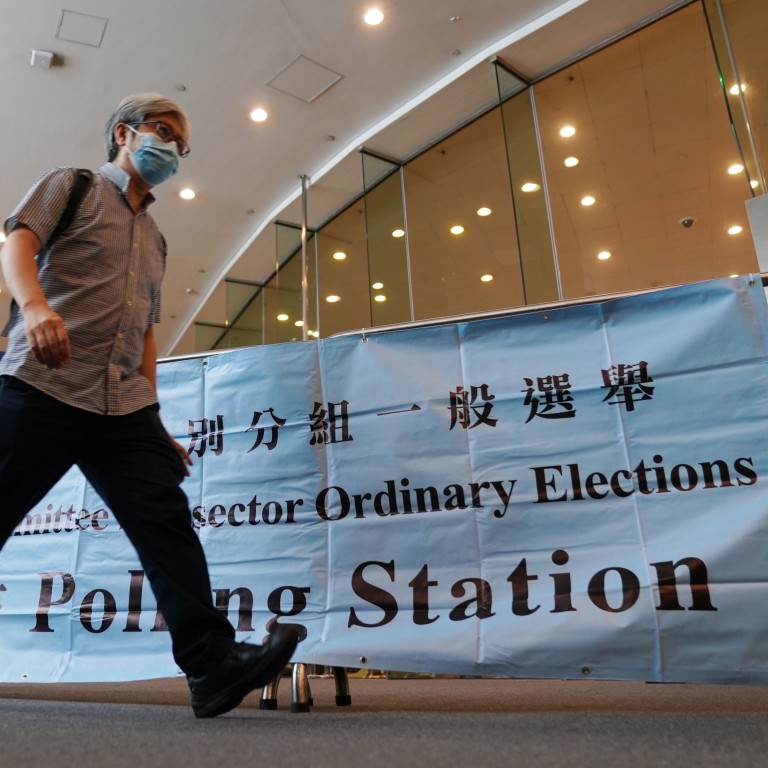 China won't be intimidated by US interference in Hong Kong affairs
The long list of US actions intended to stop Beijing and the Hong Kong government from stabilising the city in the wake of mass protests cannot be for the benefit of the city, as US officials claim
On September 24, the Chinese foreign ministry
published
a long list of US actions that sought to interfere in Hong Kong affairs. This fact sheet provides irrefutable proof of how Washington has played the Hong Kong card to try and contain China since the 2019 turbulence.
In a speech to mark the centenary of the Communist Party of China, President Xi Jinping declared that "Chinese people will never allow any foreign forces to bully, oppress, or subjugate us. Anyone who would attempt to do so will find themselves on a collision course with a great wall of steel forged by over 1.4 billion Chinese people."
In a similar vein, the ministry's list sends a clear signal to the United States that it would be a miscalculation on its part to try and exploit Hong Kong-related issues to derail "one country, two systems".
Chinese people will never give in to coercion or intimidation, and China will brook no challenge to its sovereignty, security and right to development. Neither will it tolerate any damage to Hong Kong's unity, harmony and stability.
Since the 2019 chaos in Hong Kong, the US has made irresponsible remarks about Hong Kong affairs and discredited the Hong Kong Special Administrative Region government. Washington has tried to thwart the implementation of the national security law and other relevant decisions of China's National People's Congress.
With its arbitrary sanctions, the US sought to exercise "long-arm jurisdiction" over Hong Kong, and even teamed up with some allies to complicate Hong Kong issues by hyping them up on the international stage.
The motive of the US has been laid bare – to turn Hong Kong into a base from which to endanger China's national security and stunt the rejuvenation of the Chinese nation. The 102 examples in the ministry's fact sheet are the smoking gun.
These examples fall into five categories.
Third, defamation of Hong Kong. The US made unfounded charges against the Hong Kong government and Hong Kong police and vilified the central government's policy on Hong Kong and one country, two systems.
Fourth, support for anti-China forces. The US met often with leading figures who are against China and who attempt to destabilise Hong Kong. It also called for providing shelter for offenders.
Fifth, ganging up with allies to pressure Hong Kong. The US has issued negative statements on Hong Kong jointly with other Five Eyes and G7 countries.
The hawks in Washington proclaim to "stand with the people of Hong Kong", yet collude with others to disrupt Hong Kong. People can clearly see America's double standards.
No one hopes for Hong Kong's lasting stability and values the well-being of Hong Kong people more than the Chinese central government. Facing the social unrest two years ago, it took a series of decisive actions in accordance with law to bring one country, two systems back on track and restore peace to the city. The transformation taking place in Hong Kong is the strongest testimony to the sincerity of the central government.
Under law and the principle of "patriots administering Hong Kong", the city is on a new journey to right wrongs and improve governance. Society has stepped out of the quagmire of "making everything political" and is now focused on development, which holds the key to resolving deep-seated issues in Hong Kong.
The city's shift from chaos to stability and prosperity is irresistible, and the steadfast implementation of one country, two systems is unstoppable.
All anti-China forces, including those in the US, should not overestimate their ability to pressure China and hamper its development. Their tricks will only boomerang.
Liu Guangyuan is Commissioner of the Ministry of Foreign Affairs of the People's Republic of China in the Hong Kong Special Administrative Region