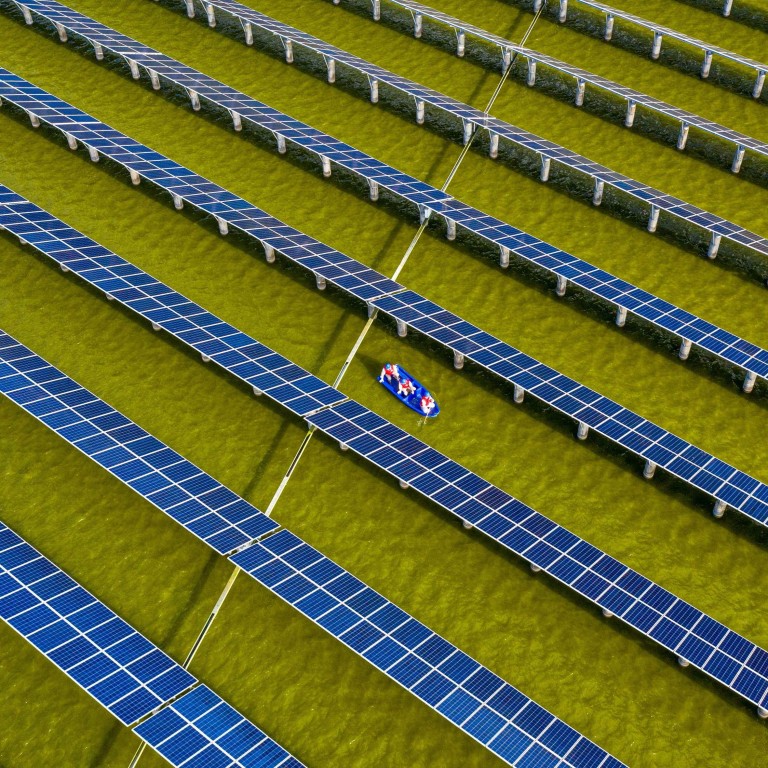 China's pledge to stop building coal power plants abroad opens door for its renewable energy firms
Chinese renewable energy companies need to treat the country's climate commitments as more than just new markets and business opportunities
As implementers of these promises and builders of the green projects, they must ensure their environmental and social impact is minimised
At the 76th UN General Assembly, President Xi Jinping announced that "China will step up support for other developing countries in developing green and low-carbon energy and will not build new
coal-fired power projects
abroad".
While international climate watchers applauded the second part of the announcement, Chinese renewable energy companies are cheering the first half. An end to coal means a door opened wider
for renewable energy
.
China is the world's largest producer, investor and user of renewable energy. According to data from REN21, a renewable energy think tank, almost half of the world's new renewable energy installations last year was added in China and almost a third of renewable energy investment came from China.
Renewable energy generation and efficient transmission technologies help cut greenhouse gas emissions and air pollutants, so they are crucial solutions to environmental challenges. Different from the fossil fuel industry, renewable energy companies proudly present an image of being modern, futuristic, clean, friendly, hopeful and, most importantly, politically correct.
However, the industry has its own environmental and social concerns. Scientists and engineers are still looking for upgraded technologies to minimise the environmental impact from manufacturing and installing solar and wind power.
However, China's renewable energy companies that started at almost the same time as, and have grown much faster than, Western companies cannot fall back on this convenient excuse.
While China's climate announcements win global applause, Chinese renewable energy companies need to treat these commitments as more than just new markets and business opportunities. They must realise the pressure on their shoulders as the implementers of these commitments and the builders of the green, high-quality projects that Beijing has promised to Belt and Road host countries.
In July, the Ministry of Commerce and the Ministry of Ecology and Environment jointly released the Green Development Guidelines for Overseas Investment and Cooperation.
This makes it more pressing for them to acquire the know-how to minimise their environmental and social impact in these communities that are already vulnerable economically and environmentally. This can be done through the help of international groups, industry associations and Chinese embassies in Belt and Road host countries.
Compared with other infrastructure construction projects such as ports, roads and railways, the modern, ambitious Chinese renewable energy industry has more potential to adopt the highest international environmental standards and social responsibility practices.
They can become an example for other Chinese companies, and can even set ESG standards for the global renewable energy industry as a whole so it can truly commit to being a provider of solutions rather than the cause of new environmental and social crises.
Xiaojun Wang is executive director of the Manila-based People of Asia for Climate Solutions