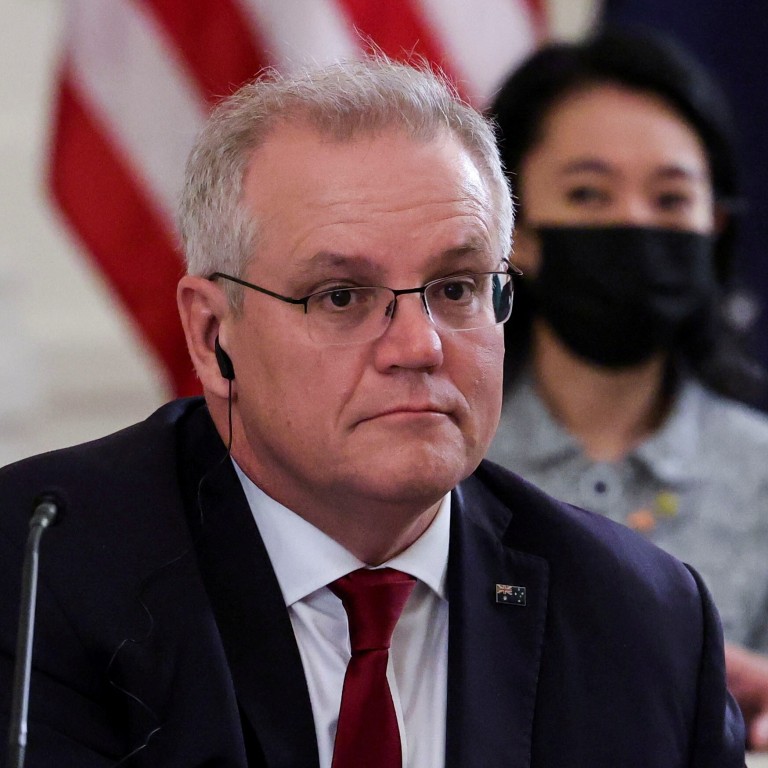 Opinion
Editorial
by SCMP Editorial
Editorial
by SCMP Editorial
Australia is playing a dangerous game with nuclear submarines
Canberra's deal with the United Kingdom and the United States to counter China will only serve to destabilise the region, including the volatile Korean peninsula
Top of the agenda for Australian Prime Minister Scott Morrison's visit to the United States was to lock in backing for two security decisions that send a message that his government sees the world through Anglo-American eyes – entering a defence alliance with the United Kingdom and United States known as Aukus, and nuclearising Australia's submarine defence posture.
In that respect a meeting of the Quad nations, a security alliance between the US, Japan, India and Australia targeted at containment of China, came ahead of a speech to the UN General Assembly.
One aim was to put the best face on Australia's decision to write off a A$2 billion (US$1.45 billion) investment in a A$92 billion French-built conventional submarine project in favour of an American nuclear-powered, but not armed, alternative, plus long-range Tomahawk cruise missiles.
Morrison claimed bipartisan support from the US Congress and the leaders of Japan and India. To India and France, both nuclear submarine powers in their own right, the question remains: why does the United States not share technology with them?
Ultimately, the broader question is about the impact on China-Australia relations, already fraught with security issues and trade sanctions.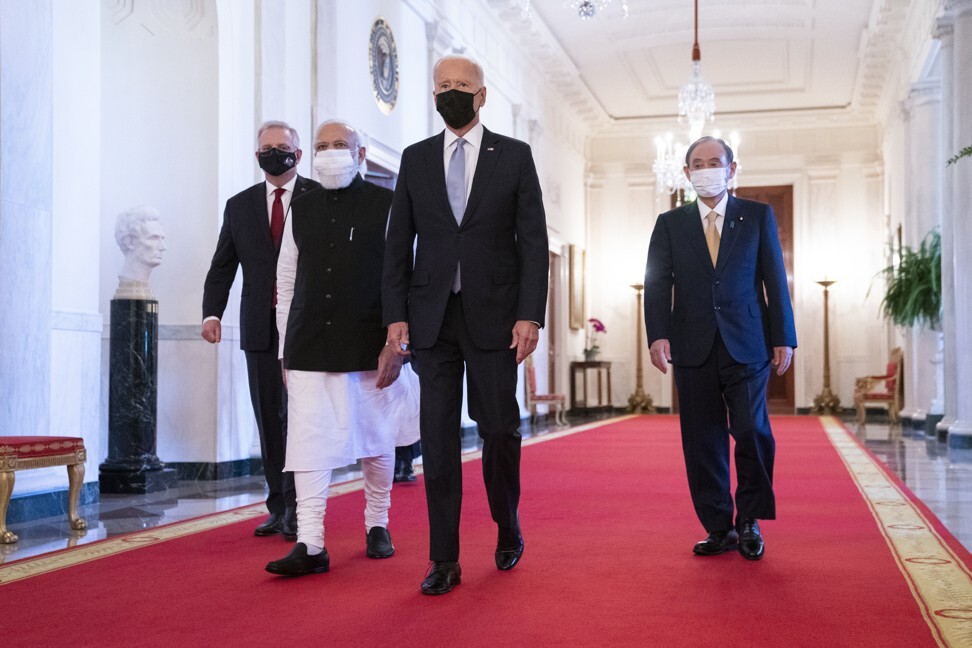 Washington has made Australia an exception to its long-standing policy not to share nuclear submarine technology. On the face of it, that reflects expedient double standards about the importance of allies that are not entirely justified by strategic calculations.
It is understandable if India, dependent on nuclear submarines loaned by Russia, were to feel peeved. An angry France, which recalled its envoys to Canberra and Washington, shares the frustration, having always maintained that its nuclear submarine capability allowed Europe to have a sense of strategic autonomy.
Indonesia and Malaysia have expressed concerns about the risk of a nuclear arms race. One of them is that Australia has exposed itself as a potential nuclear target. The advantage of nuclear-powered submarines is that they can remain submerged for longer.
The ultimate motive is deterrence – the ability to hide a nuclear weapon in readiness for a second strike in the event of war. Acquiring this capability can be seen as implying that Australia has not ruled out nuclear weapons, contrary to an international non-proliferation treaty. That is why Russia and China have warned on proliferation.
Australia's strategic profile as a possible nuclear target, first raised by its role in top-secret US military communications, has to be of concern to the whole region. In terms of nuclear proliferation, and in particular nuclear-armed North Korea, the submarine deal is potentially a bigger setback. It does nothing for the cause of denuclearisation of the Korean peninsula.