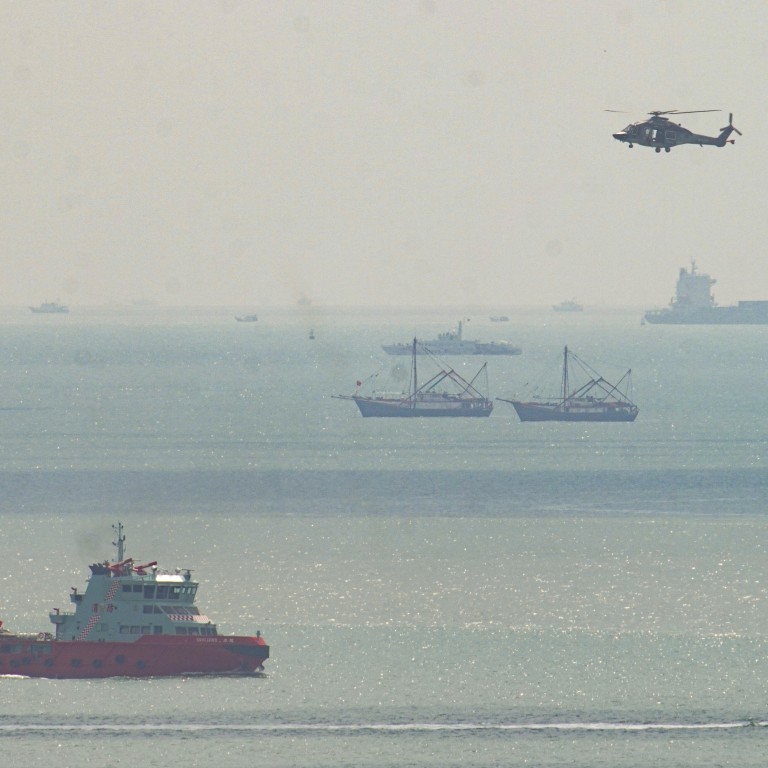 Opinion
Editorial
by SCMP Editorial
Editorial
by SCMP Editorial
Safety first as officers tackle smuggling gangs
The death of Senior Inspector Lam Yuen-yee after her boat was rammed by that belonging to 'cold-blooded criminals' is too high a price to pay
The job nature of those in the disciplined services gives them a unique place in society. The loss of a fine senior police inspector in a fatal collision during an anti-smuggling operation has been met with sorrow and regret. Our thoughts go to Lam Yuen-yee's family members, friends and colleagues during such a difficult time.
The chief of police has also expressed condolences and vowed to bring "cold-blooded criminals" to justice. The response has set the right tone concerning officers' safety and law and order as cross-border smuggling booms during the prolonged Covid-19 pandemic.
Lam, 37, fell overboard with three other officers when their speedboat was rammed by a smugglers' boat and capsized in Sha Chau on Saturday morning. Her colleagues were trapped under the vessel, but two managed to swim to the surface and another was rescued later. Lam's body was found in the waters off Lantau Island on Monday.
Last year, three customs officers died in an anti-smuggling patrol off Lantau.
The latest tragedy has put the focus on the rise in cross-border maritime smuggling activities during the pandemic. With land crossings curbed by Covid-19 restrictions for so long, trafficking of contraband in high-powered vessels has become more prevalent. There has been a suggestion that criminals have taken advantage of the disruption in regional transport and supplies to develop a well-established smuggling chain and network. This is apparently also reflected in reports of a growing number of suspicious speedboats mooring in local waters.
Cross-border authorities are only too aware of this worrying trend. The first eight months of the year saw customs officers confiscate HK$480 million worth of luxury goods, frozen meat and other contraband in 52 maritime smuggling cases. News footage of a recent operation by the Guangzhou authorities resembled a Hollywood blockbuster, with law enforcers chasing a fleet of speedboats in the Pearl River Delta. Hong Kong authorities have also pledged to step up cooperation with their mainland counterparts.
Both anti-smuggling operations and equipment used should be reviewed to enhance the safety of officers.